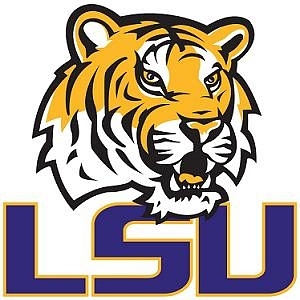 For the first since I can remember, Auburn goes to Baton Rouge in a favored position. They also go as the obvious better team. This is new territory.
The LSU Tigers are run by a rah-rah mascot named Ed Orgeron. They don't really have a quarterback. Their hyped running back is slightly injured and hasn't been what they wanted him to be all season. Their best defensive player is slightly injured and hasn't been what they wanted him to be all season.
They lost to Troy at home, who just lost to 1-win South Alabama at home. They s'posed to be SEC. That ain't SEC. But because the Purple Tigers beat hapless Florida by a missed extra point last week, some think that's all they needed to get their ship righted. Naw bruh,
If this game were being played in Jordan-Hare, I have no doubt that Auburn would be 21+ point favorites. After all, they've only scored 44+ plus points in three straight SEC games. But because Auburn hasn't won in Baton Rouge since I was a senior in high school (I have been out of college for 13 years), the betting establishments are being safe.
Let's be honest, without some real stupid, Auburn should handle LSU just as they handled Mississippi State. I'm being nice. Mississippi State beat LSU by 30. Auburn beat Mississippi State by 39. But I'm not going to forget the last eight trips down there and think this year it will be some massive blowout. It should be, but I'll be safe.
All Auburn has to do to have to turn into what it should be is hold on to the ball on offense and do exactly what they have been doing on defense. LSU's defense is nothing like what it typically has been. It really hasn't been to that level once all of that Saban Effect got out of Baton Rouge.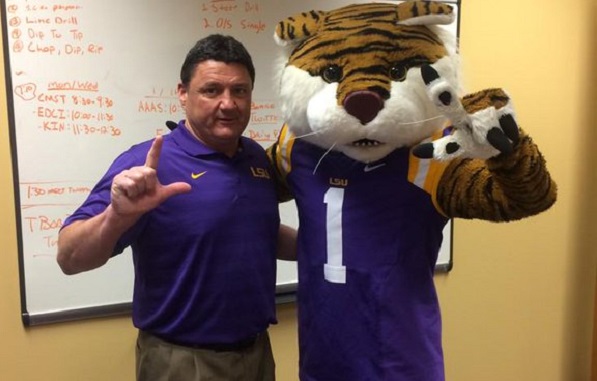 Their offense is a mess. They run the jet sweep a lot, Auburn has seen that a few thousand times. They have an immobile quarterback that this Auburn defense can eat up. It's just not the LSU you knew.
Look, I'm getting all out of sorts just saying all the things that make LSU not that great. It's because there are many reasons. Again, they lost at home to Troy. Troy just lost to 1-win South Alabama. Do I need to say it again?
I know it's always weird down there, but the weirdness usually comes when these teams are close or when LSU has been the better team. But LSU is not the better team and these teams aren't close. Auburn is rolling. Auburn has it all working. LSU is run by a mascot. Their best players aren't paying like best players. They don't have it working.
I've been to Baton Rouge many times. I've never seen Auburn win there. I have seen the stadium empty at half time with the game close and with the game not close. These people want to drink more than they want to watch a football game, and they've already given up on this season. If Auburn gets up by two touchdowns, they'll be gone.
That's exactly what will happen. Auburn will lead 14-0 after one quarter. The score will be 28-7 at the half. And the game will essentially be over from that point on. Kerryon scores three and Stidham throws for two. Auburn breaks the streak and it won't be close.
Auburn 38, LSU 10