Auburn rang in the new year by continuing to do what they normally do: winning baby! After taking care of Lipscomb at home to close out 2019, the Tigers went into a less than hostile Mississippi State environment and came out with a 80-68 victory, beginning the conference season undefeated.
If you don't like ugly basketball, then you haven't been watching this team close enough yet. The Tigers only made five three pointers all game, including ZERO in the first half. Usually, that's a recipe for disaster, but luckily the Bulldogs struggled just as much. The team did shoot 70% from the free throw line, which is much better than at the beginning of the season.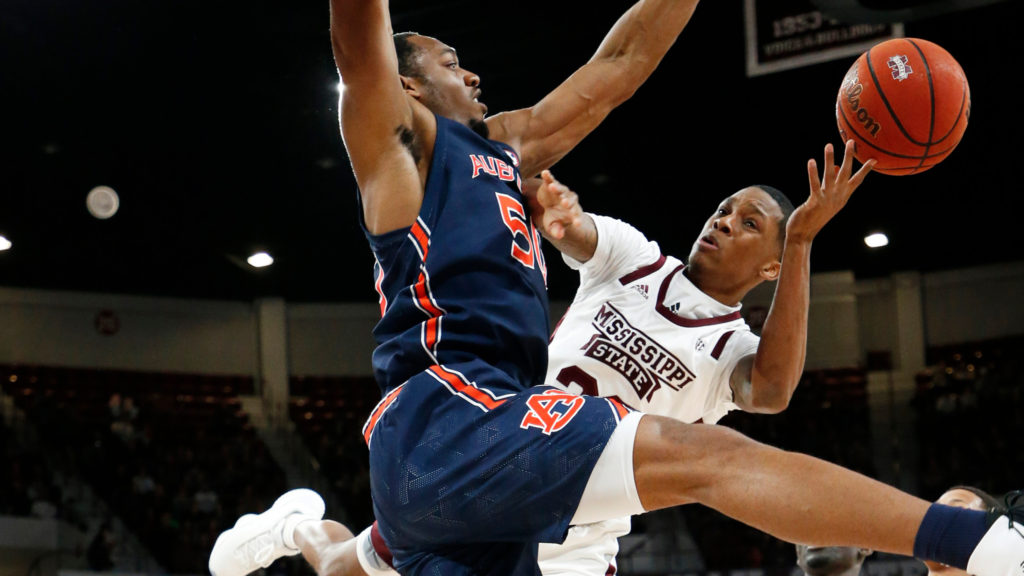 Games like this are the biggest difference between last year's squad and the current one. This group tends to get involved in uglier games, but the defense is good enough to carry us until the offense picks up. Also, winning ugly games are good. It teaches the young guys how to win, and it builds the team's confidence that they've been in that situation before and can do it again.
Side note: I saw a lot of just shocking content from the Auburn Family on Twitter.com yesterday. In the words of Aaron Rodgers, relax! Here are some stats I want to throw out at everyone. Last year's Auburn's team went 11-7 in SEC play, and 3-4 in the month of January. Don't get too bogged down by a conference game in January/February.
Here's what I tell myself during games to keep a level head during Auburn Basketball games, and I'd encourage all fans to try and find their own routine.
It's just one game, unless it's in the NCAA tournament, one game isn't going to kill a season.
The refs aren't against Auburn, it's just most College Basketball refs are bad. Seriously, they are, and I don't even blame them! With no year round program for these refs, the NCAA is setting their crews up for failure. But hey, that's nothing new with the NCAA
Trust Bruce!! This is the most important factor. For those that remember the dark days of Tony Barbee, just think about where we've come from.
Profit.
Auburn was lead by a career day from J'Von McCormick who scored 28 points in Starkville. I'll say this for the rest of the season, we are at our best when J'Von is aggressive. The pressure he puts on defense makes such a difference because he so good at finding guys off the drive. Danjel scores most of his points off of assists from J'Von. I also need to give props to J'Von for his free throw shooting. He went 8-11 from the line against Mississippi State and has been improving over the past couple weeks.
The starters did almost all of the scoring against Mississippi State, scoring 78 of the 80 total points. Is that ideal? No, but hey it's one game and sometimes you just need your upperclassmen to pull you through in a tough game. However, Auburn is going to need to get some scoring out of the second unit, especially on the road.
With Vandy coming to town on Wednesday, Auburn will be one of the easiest college basketball picks today, and will get a nice chance to gain more momentum in conference play and try to work out some kinks on offense before getting into the meat of the conference season.