The 2nd half of week 2 only continued my greatest year of predictions. It was a monumental comeback from the 1st half of week 2, with only two incorrect picks in the whole thing. I don't claim to be smart. I claim to be psychic.
Bowls: 28-13 (68.3%)
Regular Season: 119-26 (82.1%)
Overall: 147-39 (79.0%)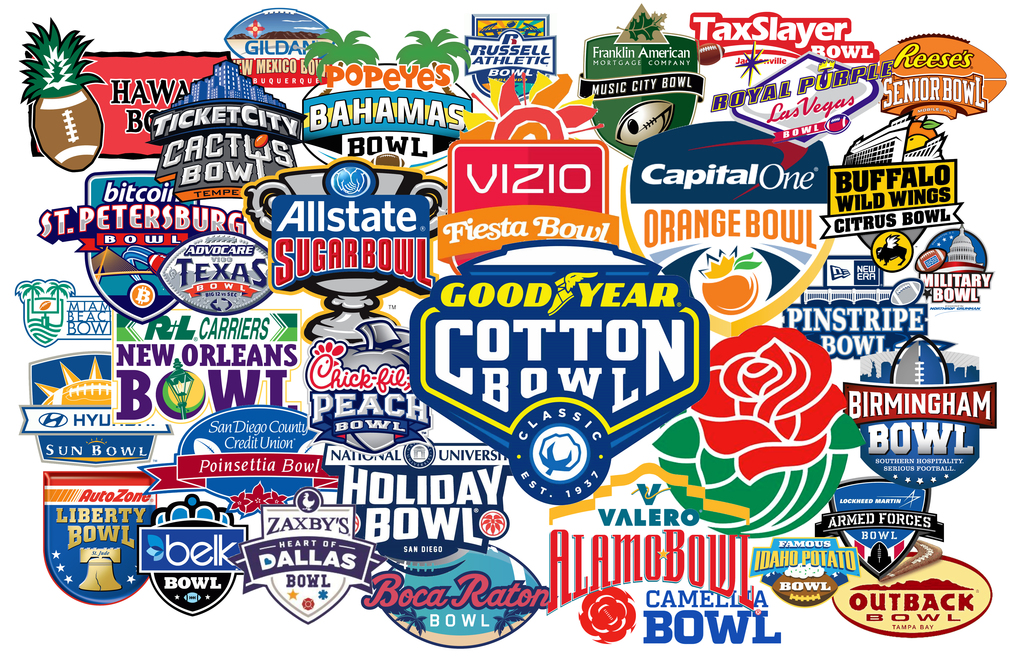 The 3rd and final (sorta) week consists of basically just some MACtion and then the title game a week later. Let's lump them all together.
1/3
Famous Idaho Potato Bowl (2:30 p.m. ESPN)
Ohio vs. Nevada – I always think Nevada is good for some reason. I'm not sure why. Ohio is the favorite, so I'm going with the Bobcats I guess. Does everybody remember that former Nebraska head coach Frank Solich is still there?
Ohio 28, Nevada 17
Ohio 30, Nevada 21 – SUCCESS!
1/4
Lockheed Martin Armed Forces Bowl (10:30 a.m. ESPN)
Southern Miss vs. Tulane – Tulane started off strong, going 5-1 with their only loss being Auburn. Then they played all the good teams in their conference (UCF, Memphis, SMU, etc.) and ended 6-6. Southern Miss was fine at their level, but that's about it. I'll go with the Wave.
Tulane 31, Southern Miss 21
Tulane 30, Southern Miss 13 – SUCCESS!
1/6
LendingTree Bowl (6:30 p.m. ESPN)
Louisiana-Lafayette at Miami (OH) – I will not call them Louisiana. I respect UL-Monroe too much. Sunbelt vs. MAC just gets the juices flowing, doesn't it? All I remember is Lafayette giving Mississippi State a tough time in the opener, and while that means nothing, sure.
Louisiana-Lafayette 41, Miami (OH) 17
Louisiana-Lafayette 27, Miami (OH) 17 – SUCCESS!
1/2
CFP National Championship presented by AT&T (7 p.m. ESPN)
Clemson vs. LSU – Clemson needed a come back to beat Ohio State. That's not an easy task, but when LSU gets a lead on them, it's not going to go away. It will be one of the best matchups of the season, not as good as Auburn/LSU in Baton Rouge, but it will be shiny and fun and fast. LSU's once in a generation season ends how it's expected to end.
LSU 38, Clemson 30
LSU 42, Clemson 25 – SUCCESS!
Now that I've picked the bowls, you should go join the bowl pick'em. Just make sure you have them in prior to each game, but go ahead and do them all so you don't have to worry about it. There's prizes and stuff.