Well, Week 9 didn't feel that bad as it was happening, but now it ended up being my worst day to date. I'm still above 80%, which is higher than nearly everybody that's paid to do this, though.
Last week: 4-3 (57.1%)
This week: 8-0 (100.0%)
Overall: 82-17 (82.3%)
Week 10 is full of really tough picks. So many teams that look nothing like they looked a few weeks ago playing each other. So yeah, most of these are toss-ups. My true mettle will be tested. Here we go…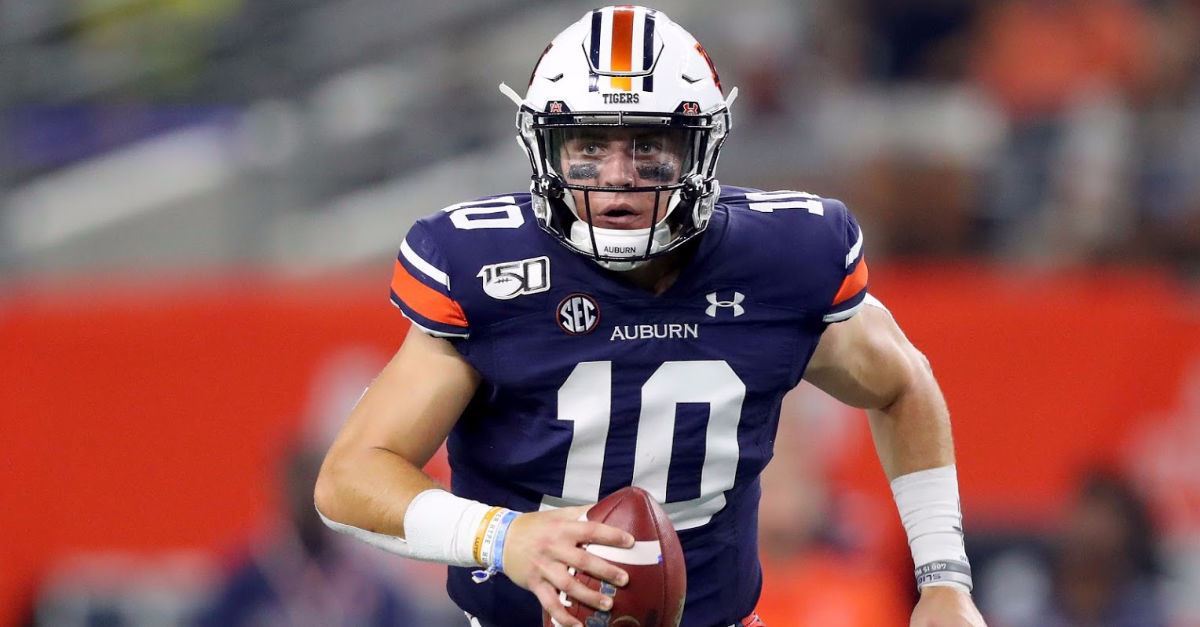 11/2
UTSA vs. Texas A&M – The Aggies have three losses: Clemson, Auburn, and Alabama. Not bad, but sorry, I guess?
Texas A&M 56, UTSA 17
Texas A&M 45, UTSA 14 – SUCCESS!
Georgia at Florida – Florida is not as great as they appear, but they are somehow the better looking team in this one. It will be an ugly slobberknocker, like UGA-Notre Dame, which will cause people to claim that these are two championship-caliber teams duking it out. It's not. Georgia has issues, and Florida has one good, nay great, win (at home). It's always a neutral site (in Florida), so it's usually tougher to call. I'll go with Georgia because they've had a week to figure a few things out.
Georgia 27, Florida 17
Georgia 24, Florida 17 – SUCCESS!
Mississippi State at Arkansas – Arkansas almost beat Texas A&M. Y'all remember that? Mississippi State seemed okay at one point, but they are on a quick downward spiral. The easy answer is the Maroons, but they were dominated by Tennessee, but then Tennessee dominated South Carolina. So maybe it's not that bad?
Mississippi State 34, Arkansas 23
Mississippi State 54, Arkansas 24 – SUCCESS!
UAB at Tennessee – Bill Clark will be overlooking this one as he's seen his name thrown about for the Auburn job by the dumbest of the dumb. I mean, really dumb. Tennessee big.
Tennessee 35, UAB 3
Tennessee 30, UAB 7 – SUCCESS!
Vanderbilt at South Carolina – AHHHHHHH, what's with these games?!? Vandy looked terrible, then beat Missouri badly. South Carolina looked okay, then lost to Tennessee. I'm going with the home team and because I've seen the Gamecocks be better.
South Carolina 24, Vanderbilt 14
South Carolina 24, Vanderbilt 7 – SUCCESS!
Ole Miss at Auburn – Check back later for my prediction in the game preview, but SPOILER ALERT: using a Mississippi team to fix some things.
Auburn 48, Ole Miss 10
Auburn 20, Ole Miss 14 – SUCCESS!
Other Games of Note
SMU at Memphis – SMU is undefeated. Memphis has a 2-point loss to Temple, but they also only beat 2-win Tulsa on a missed field goal. This is a big one in little-team land. SMU has had their own luck, and it's at Memphis, so I'll go with the Tigers to end the Methodist magic.
Memphis 38, SMU 35
Memphis 54, SMU 48 – SUCCESS!
Oregon at USC – Oregon's lone loss is Auburn, but they've had some close ones. USC has looked good at times, but also had some close losses against decent teams. As much as I want Oregon to stay good-lookin' to make Auburn look better, I have a feeling it finally takes a hit in Los Angeles this weekend. Wait, no I don't.
Oregon 28, USC 21
Oregon 56, USC 24 – SUCCESS!
Now that you know who will win, head on over to the 2019 War Blogle Pick 'em and get your picks in. There will be weekly prizes and an overall winner at the end of the season. It's easy. Do it.