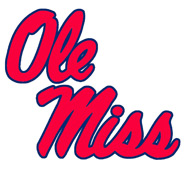 For the first time since September 28th, 2019, Auburn will play a game inside the friendly confines of Jordan-Hare Stadium. In their long trip away from home, Auburn amassed a 1-2 record with a bye week thrown in there, going 0-2 in Top 10 battles, and easily knocking off Arkansas.
Ask anyone with half a brain and they'd tell you that Auburn would likely go 3-0 if those games were played in Auburn. But that's football. You have to play at other people's places. But do you have to play all the toughest games so far in the same month without a trip home? I guess you do when your name is Auburn.
Auburn has a freshman quarterback. You know him. His name is Bo Nix. He just went through one of the toughest months in Auburn football history. And that has nothing to do with how old he is. But when you throw in how old he is, it's even that much tougher. Like, he was playing Pell City and Gardendale just a year ago. I don't think their stadiums hold as many as the Swamp and Death Valley.
But despite the offensive struggles that any sane person would expect a freshman to have in those places, Auburn had a chance to win their only two losses of the season. But enough about that. This week is about Ole Miss.
The Rebels have three wins this season: Arkansas, Southeast Louisiana, and Vanderbilt. Not great. Their losses are to Cal, Alabama, Missouri, and Texas A&M. Most of those are respectable, but it's still a 3-4 record with zero quality wins.
Matt Luke has Ole Miss exactly where most people expect Ole Miss to be. It's a northern Mississippi school that claims to have a great tailgating scene to hide the sadness caused from years of bad football.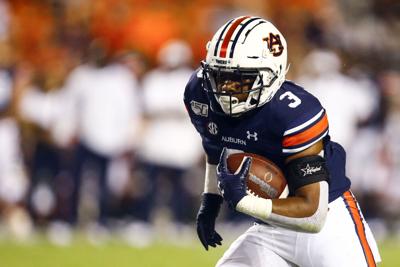 It's to the point that if this game was in Oxford, the stadium would be half full for a game against a team ranked #11 in the nation. Seriously.
But this game is in Auburn and it's absolutely perfect. Auburn fans have been held from watching a home game for over a month. The game is at night. And it's against a SEC West rival that should provide an easy, let's fix some stuff, win. The crowd will be live, no matter the caliber of the opponent, but the fact that it's a team you see year in and year out, it will add a little to it.
I have a feeling it's going to be a lot like the Mississippi State game. In fact, it should be exactly like that. I expect Bo to get some throws he needs to work on. I expect DJ Williams to be firmly in the #1 running back spot. I expect some bombs to Anthony Schwartz.
It honestly could not be any better for Auburn's situation. Auburn will fix the things they need to fix, while dominating a win that is expected by all.
Auburn 48, Ole Miss 10