Week 5 couldn't have been better. It's impossible to be better than 100%, right? I don't claim to be smart. I claim to be psychic.
Last week: 8-0 (100.0%)
This week: 6-1 (85.7%)
Overall: 56-10 (84.8%)
Week 6 only has five games that include SEC teams. And only three of the games are SEC vs. SEC. How does that happen?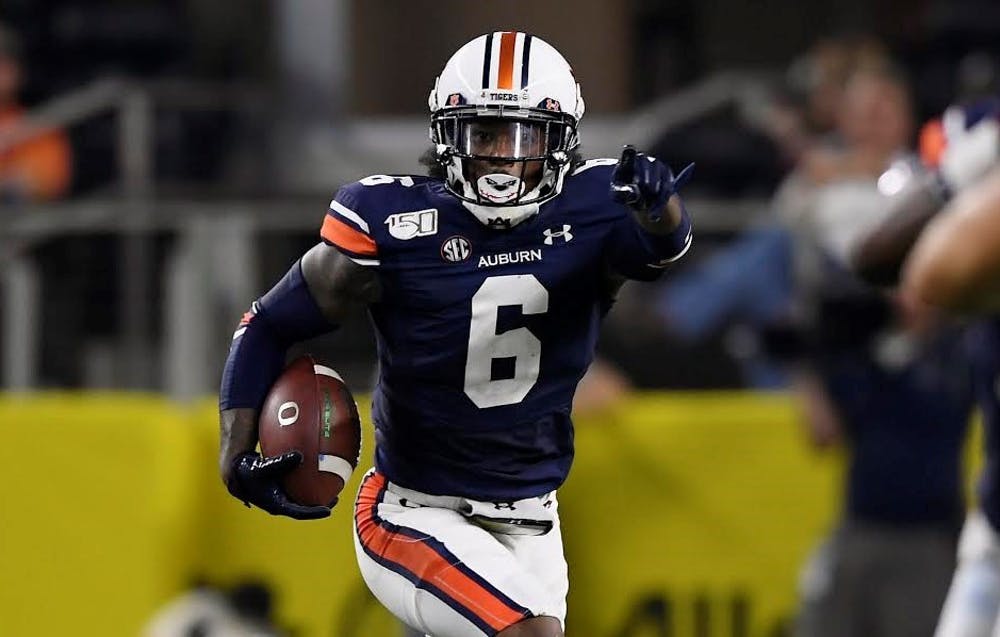 10/5
Utah State at LSU – Did y'all hear how many touchdown passes Joe Burrow threw against air during their bye week? Eleventy billion. Yep, amazing! Let's take a look at the schedule of consensus Top-5 LSU: Georgia Southern, Texas, Northwestern State, Vanderbilt, and Utah State. That's it. That's what they are scoring so many points, but also allowing so many points against.
LSU 51, Utah State 21
LSU 42, Utah State 6 – SUCCESS!
Troy at Missouri – Remember when Missouri played at Troy (State) and lost? I do.
Missouri 31, Troy 17
Missouri 42, Troy 10 – SUCCESS!
Georgia at Tennessee – Let's take a look at the schedule of consensus Top-5 Georgia: Vanderbilt, Murray State, Arkansas State, Notre Dame, and Tennessee. But don't worry, the losses will start racking up the next two weeks as they take on SEC East powers South Carolina and Kentucky. But they're good, man. They've proven it!
Georgia 48, Tennessee 10
Georgia 43, Tennessee 14 – SUCCESS!
Vanderbilt at Ole Miss – These two teams have played 9 total games. They have won 3 of them total. Who cares?
Ole Miss 34, Vanderbilt 24
Ole Miss 31, Vanderbilt 6 – SUCCESS!
Auburn at Florida – Check back later for my prediction in the game preview, but SPOILER ALERT: not-so-scary Swamp.
Auburn 31, Florida 13
Florida 24, Auburn 13 – FAILURE
Other Games of Note
Iowa at Michigan – Iowa is undefeated. Michigan ain't that good, but they did score a lot of points last week, so maybe they have it slightly back on track? I don't see Iowa going into the Big House and knocking off the khaki-led Wolverines.
Michigan 24, Iowa 20
Michigan 10, Iowa 3 – SUCCESS!
Michigan State at Ohio State – The Buckeyes finally play a team with somewhat of a pulse, but the Spartans are pretty meh this season. Remember when Michigan State beat Ohio State and it solidified Auburn's trip to the BCS National Championship Game? I mean, they should've been going anyway, but the Spartans made it happen without question.
Ohio State 38, Michigan State 17
Ohio State 34, Michigan State 10 – SUCCESS!
Now that you know who will win, head on over to the 2019 War Blogle Pick 'em and get your picks in. There will be weekly prizes and an overall winner at the end of the season. It's easy. Do it.