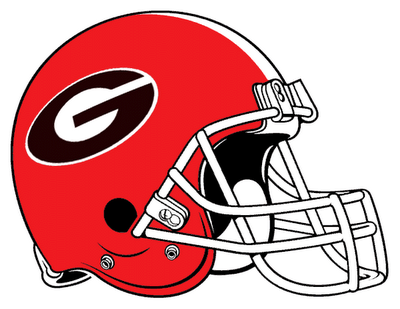 For the first time since 1982, the year of my birth, Georgia rolls on to the Plains as the #1 team in the nation. They are 9-0. Their wins have come over Appalachian State, at Notre Dame, Samford, Mississippi State, at Tennessee, at Vanderbilt, Missouri, Florida, and South Carolina. Not exactly murderer's row.
Auburn comes into the biggest Deep South's Oldest Rivalry in quite some time as the #10 team in the nation. They are 7-2. Their wins have come over Georgia Southern, Mercer, at Missouri, Mississippi State, Ole Miss, at Arkansas, and at Texas A&M. Their losses came on the road at Clemson and LSU.
One could argue, and he/she would be smart to do so, that if these two teams switched schedules, they would have the same record as the other. The three biggest games of the two schedules are all road games at Notre Dame, at Clemson, and at LSU.
Georgia's game at Notre Dame was a one point win with a majority crowd of Dawg fans in the seats. At worst, it was a bowl game atmosphere and to date is Georgia's toughest opponent. Notre Dame has turned out to be pretty good, with their only loss coming to the Dawgs. But the early season matchup came in Week 2 when a team that's unexpectedly good has no idea how good they are or could be (see: Auburn at Clemson).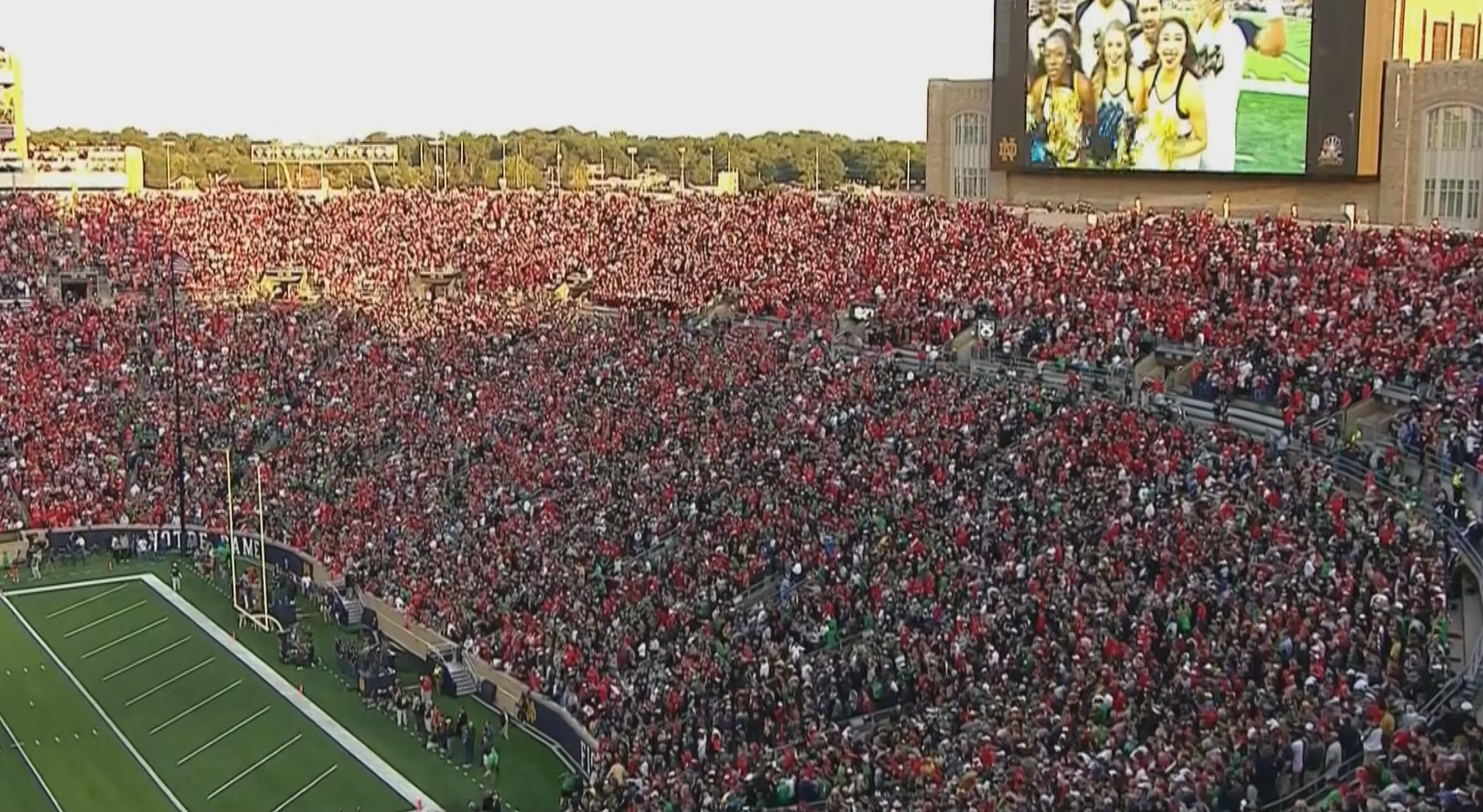 If I put Auburn in the exact situation that Georgia experienced in South Bend, I'd pick Auburn to do the same, if not score more than the 20 points Georgia scored. Call it a toss-up.
If Auburn played Clemson right now, I think Vegas would have Auburn as a 3-5 point favorite. Two games into the season, Jarrett Stidham didn't know who he was in Auburn's offense. Chip Lindsey didn't know it either. Auburn's offense did almost nothing and still only lost by 8 on the road at the defending National Champions' home.
I'm not sure that Georgia would beat Clemson in that situation. Especially not in Week 2. I'd honestly put Georgia and Auburn over Clemson right now given the way all three teams are playing. Call it a toss-up.
We'll all agree that Auburn had no business losing to LSU. It was a stupid game, with a stupid second half, and LSU won on a punt return aided by three blocks in the back. I'd pick this Auburn team over this LSU team nine times out of ten. I'd probably pick Georgia the same. Call it a toss-up.
The only similar opponents Auburn and Georgia have on the schedule is Mississippi State and Missouri. Georgia beat the Bulldogs 31-3. Auburn beat the Bulldogs 49-10. Both wins came at home. Call it a toss-up (but Auburn scored 18 more points than Georgia did).
Georgia beat Missouri 53-28 at home. Auburn beat Missouri 51-14 on the road. Call it a toss-up (but Auburn gave up 14 less points than Georgia did).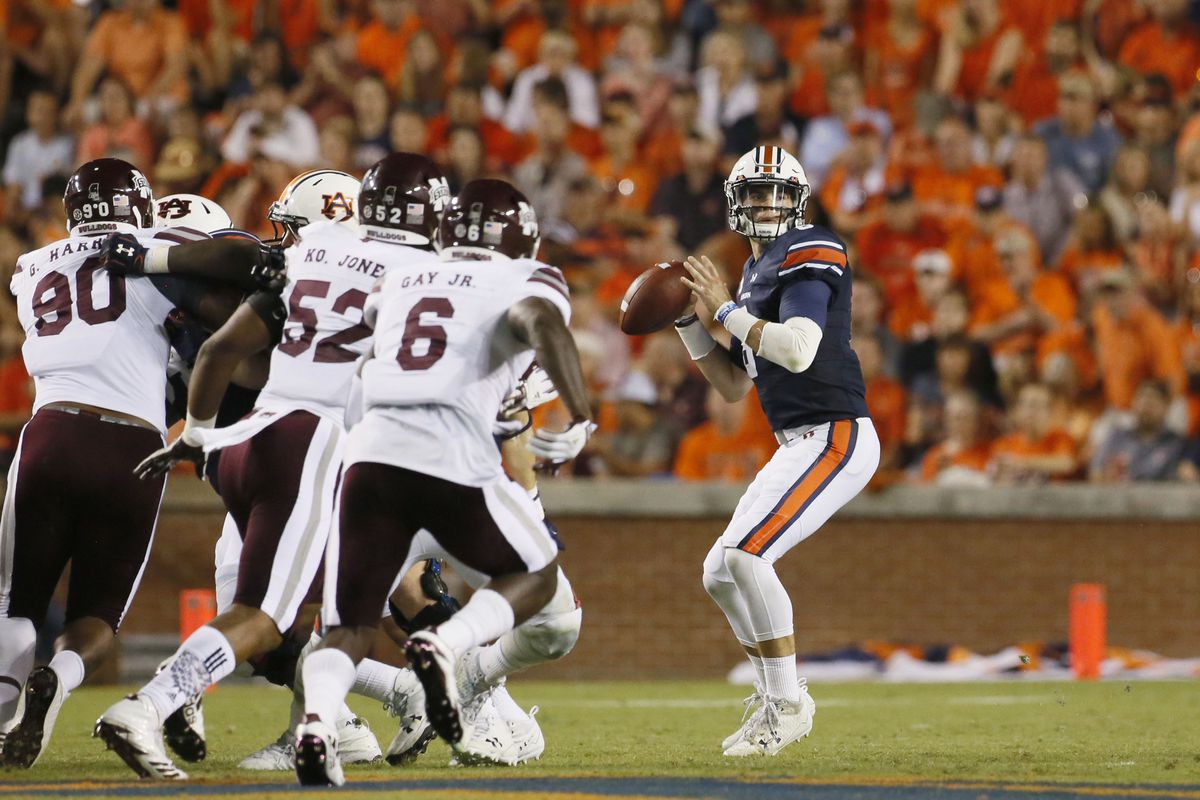 I know it's really easy to see Georgia at #1 with that undefeated record and be worried. But we're talking one decent win that wasn't even a big deal at the time, one other win over a ranked opponent that Auburn beat by 39, and seven other cupcakes (mostly really bad SEC East teams).
There's a reason the line is so close. There's a reason ESPN's computers pick a close Auburn win.
The team that lost to Clemson doesn't exist anymore. The team that lost to LSU wasn't this team.
Auburn has it rolling. They have an elite running game. They have an elite passing game. They have an elite defense.
Georgia has most of those things, too, but they have a freshman quarterback coming to Jordan-Hare for the first time. He'll be in front of a crowd that hasn't seen an Auburn football game in person in over a month.
Georgia has won far too many games over Auburn in the last decade that they had no business winning. There are no questions. There are no worries. It's all there for Auburn. It's time to give Georgia that feeling. It's to give Georgia that beating.
Auburn will look like the better team because they have been tested. They have passed most. This is not a champion they are facing. This is a team feasting on a bad schedule.
Jarrett Stidham will throw deep all night. Kerryon will drag a Dawg across the goal line at least twice. The defense will show a freshman quarterback what Auburn is.
Auburn will win. Auburn will win impressively.
Auburn 31, Georgia 21