We're 45 days away from Auburn's contest with Oregon at Jerry World and right in the thick of SEC Media Days. That can only mean one thing: Media Guide Covers. Auburn didn't disappoint this year.
The front of the 2019 edition features a trio of seniors: OL Prince Tega Wanogho, DT Derrick Brown, and DE Marlon Davidson.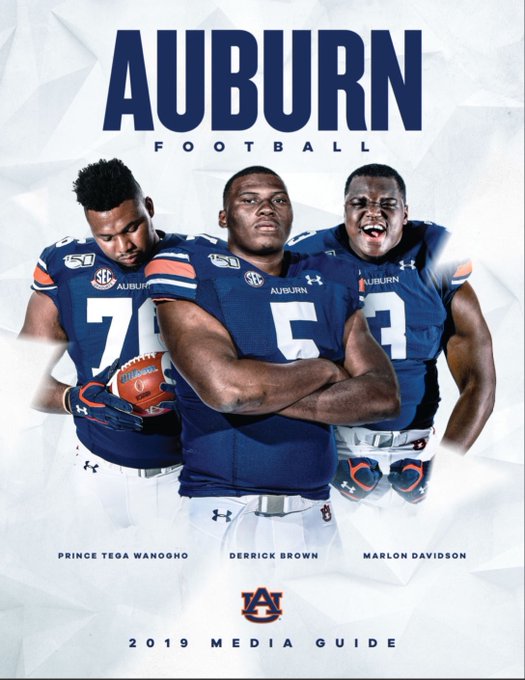 The other side of the front cover gives us four members of the veteran OL unit tasked with protecting a freshman QB: Mike Horton, Kaleb Kim, Jack Driscoll, and Marquel Harrell.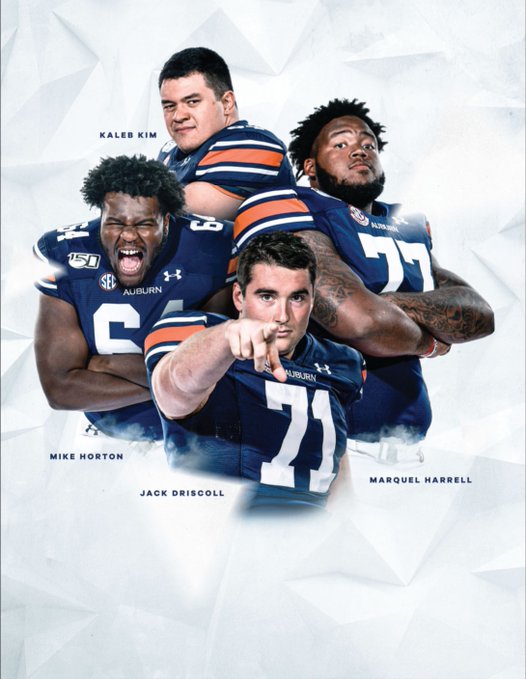 And for the back cover, we have a group of skill players. Sal Cannella looks like he's blowing smoke after a nice hot off the JUUL. Will Hastings looks happy to be finally healthy. Kam Martin is on pointing duties here, and Eli Stove looks honored to be included with the Seniors.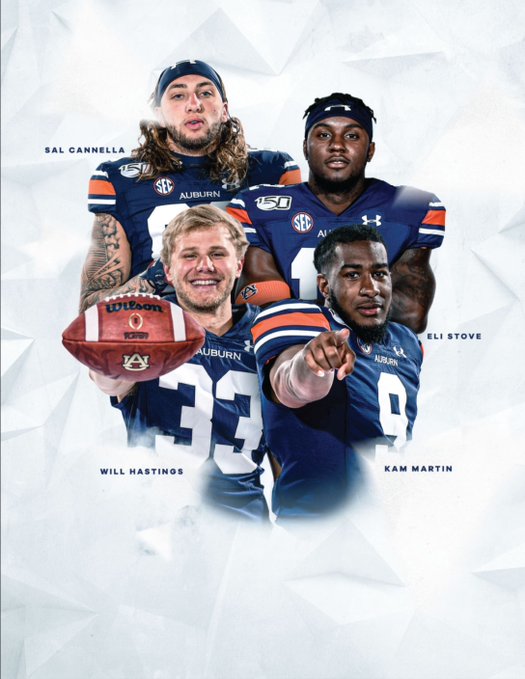 Last but certainly not least, the inside of the back cover moves back to the defensive side of the ball: BUCK Nick Coe, and DBs Javaris Davis, Jeremiah Dinson, and Daniel Thomas. Coe, a Junior, is the only other non-senior that made the list.