Happy Friday. The 2018-19 Auburn sports year has finally come to an end. Don't be sad because it's over, be happy that it happened. It's better to have loved and lost, than to have never loved at all. Seriously though, what a year. We'll have some year-end reviews coming out shortly, but for now, catch up on all the interesting tidbits you may have missed in the last week. Enjoy.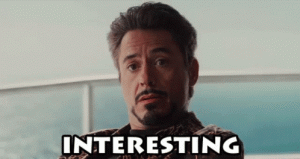 – Baseball's magical run finally came to an end at the CWS. The team will never forget the journey, and hopefully can use the experience to make another run next year.
– Even though Auburn was one of the last 8 teams remaining, they weren't ranked that way in the final rankings. Is this becoming some kind of twisted trend?
– Auburn had another solid year in the MLB draft. See which players decided to stay on The Plains another year, and which player won't make it there to begin with.
– More MLB Draft news, the Twins got an absolute steal.
– If you needed an update, Casey Mize is still a stud.
– The Orlando Magic shocked the entire non-Auburn community by selecting Chuma Okeke 16th overall in the NBA Draft. See how Chuma reacted to the news.
– Neither of Auburn's record breaking backcourt were drafted, but both Jared Harper and Bryce Brown will get their shot at an NBA roster.
– Hear what Bruce said about replacing last year's dynamic duo.
– Could this former Auburn Basketball star become the next splash brother? Also, see who will be taking his talents south, all the way to Argentina.
– You know you want to catch up with Bruce Pearl and learn more about a big 2020 commit.
– In news that you already know, Football plays the hardest schedule in the country.
– How is Gus planning to survive that schedule? Some people in Vegas don't believe he will.
– Speaking of the success mentioned in the intro, here is a good outline of just how good Auburn sports were this year.
– Coach Tuberville? That's potentially Senator Tuberville to you.
– You can always use a heartwAUrming story about Auburn's courage.
– Finally, did you see Ric Flair on campus? Wooo!
Let me know if I missed anything in the comments below.