Just two days after the college basketball season came to a close with Villanova demolishing Michigan 79-62 to win the National Championship, Auburn leading scorer Mustapha Heron declared for the 2018 NBA Draft. Heron plans to sign with an agent, so he's 100% committed to going pro.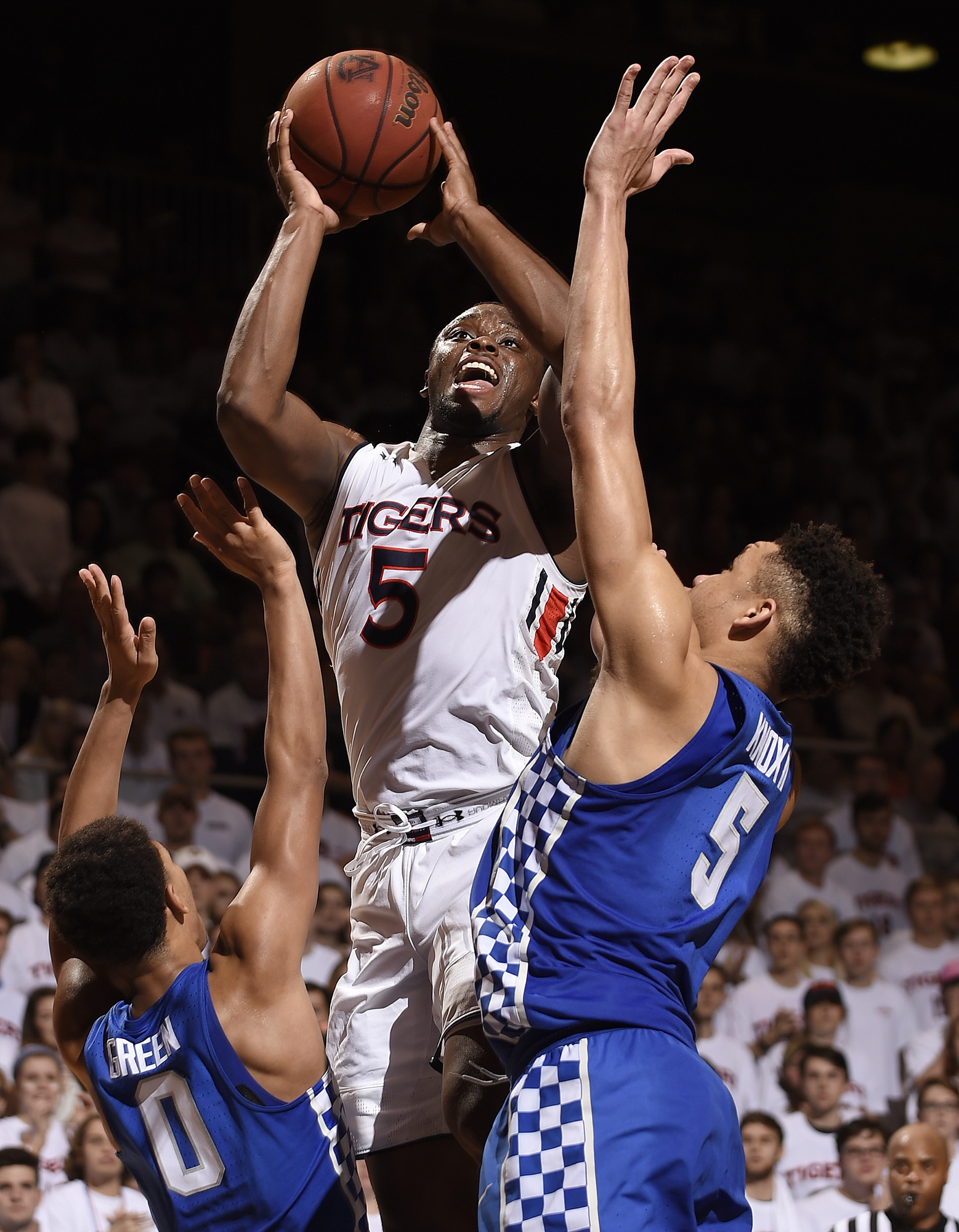 The 6'5 215 pound Sophomore out of Waterbury, Connecticut, lead Auburn in scoring with an average of 16.4 PPG and was very productive from the field shooting 43.9 for the year. He was a key player in leading Auburn to their first NCAA Tournament in 15 years and SEC Regular Season Championship since 1999. This makes Mustapha Heron one of two Auburn payers to leave along with freshman point guard, Davion Mitchell who announced he plans to transfer.
Heron leaving creates a gap in Auburn's lineup heading into the 2018-2019. Which as of yesterday the Tigers were ranked among the Top 5 best returning teams for the 2018-2019 Basketball season by several leading analysts. However, there is a lot to look forward to for Auburn fans next season.
Even without Mustapha Heron and Davion Mitchell, Auburn returns a lot of starters and talented players. The two biggest who missed last season due to the FBI Investigation: Austin Wiley and Danjel Purifoy. Along with Byrce Brown, Jared Harper, Chuma Okeke, Desean Murray, and Anfernee McLemore coming back from injury Auburn looks to have a very athletic and deep roster.
Taking a look at the possible lineups for the 2018-2019 season Auburn could have a very versatile starting 5. Before Danjel Purifoy serves his nine-game suspension the list should be Jared Harper at PG, Bryce Brown at SG, Desean Murray at SG/SF, Anfernee McLemore at PF, and Austin Wiley at C. Once Purifoy serves his suspension the team looks to be a lot bigger and more dynamic with Danjel Purifoy starting at SF in place of Desean Murray. There is a reason Auburn is predicted to win the SEC Championship.