Happy Friday. It's almost the weekend, the US Open is on, and Auburn is Omaha bound. Could you ask for a better day? Catch up on all the news you may have missed here. Enjoy.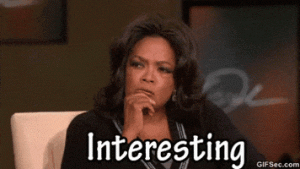 – We're OmahAU bound! In case you missed it on Tuesday, here's the bracket for the remaining eight teams and here's the schedule. Also, watch the team arrive.
– Auburn ended a long drought to make it to Omaha and former Auburn greats are proud.
– Here's a good breakdown of the seven teams Auburn will beat to be national champs. And if you need some extra underdog motivation, here are the odds for every team.
– Find out who received All-American honors. And here's some hype to power you through to the weekend.
– I'm sure a lot of you will travel to Omaha, but will you be as busy as this superfan?
– CBS put out a ranking of SEC coaches. See where Gus landed and some commentary on the potential reasons why. Where do you think Gus ranks?
– Speaking of Football, at least one analyst likes what he sees from Auburn's roster.
– Is Auburn taking over Canada? CanAUda amirite?!
– The US Open features a trio of former Auburn golfers playing together. Learn more about the one that can't make money.
Let me know if I missed anything in the comments below.