The 2014 SEC Media Days kickoff today in Birmingham with the returning SEC Champions as the first group through. Coach Gus Malzahn, Reese Dismukes, Gabe Wright, and CJ Uzomah will begin the rounds at 11am CT this morning.
As you are definitely aware by now, Nick Marshall was supposed to be one of the three players in attendance, but after a traffic stop in Georgia over the weekend, he's been left at home. I sort of agree with the decision since attending Media Days is somewhat of honor, but I sure would have liked for him to be able to go, talk about it, get it out in the open and out of the way, and move on. Now the story will kind of linger until he's in front of a camera and can address the issue sometime down the line.
But even though Nick Marshall won't physically be in Birmingham today, his likeness will, as he graces the cover of the 2014 Auburn Media guide with Reese Dismukes and Jermaine Whitehead.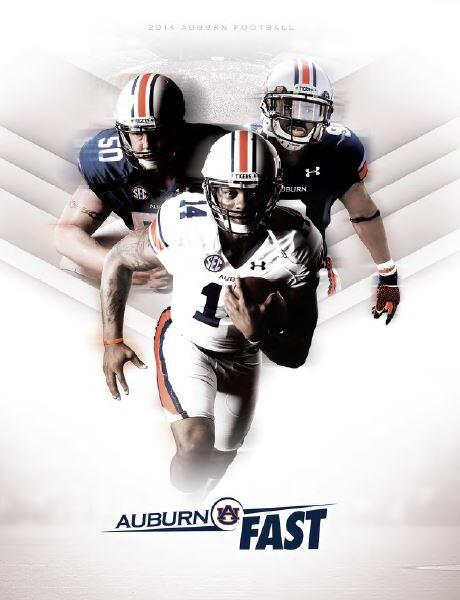 Check back later for a full recap of Auburn's showing at 2014 SEC Media Days.