The picture below consists of your 2018 Auburn Football Tigers. Take note, it will be a special picture. Here are some things I noticed.
Jesus is back! (top right)
The coach/staff's white shirts look a lot better than those striped ones that looked salmon a few years back.
Anders Carlson (#26) is tall. He's pretty much covering the whole of Jacob Rogers (#40) number.
Some have said that Joey Gatewood has been wearing #13 in practice because he hadn't earned #1 yet. Well, he's forever immortalized as #13 in this picture, so maybe that isn't changing.
Cord Sandberg (#24) is a literally a man among boys.
My OCD will not allow Montavius Atkinson (#48) to have those white sleeves so prominently showing under his pulled up jersey sleeves. Seriously, nobody else is wearing white, and he's not trying to hide at all. Come on, old man.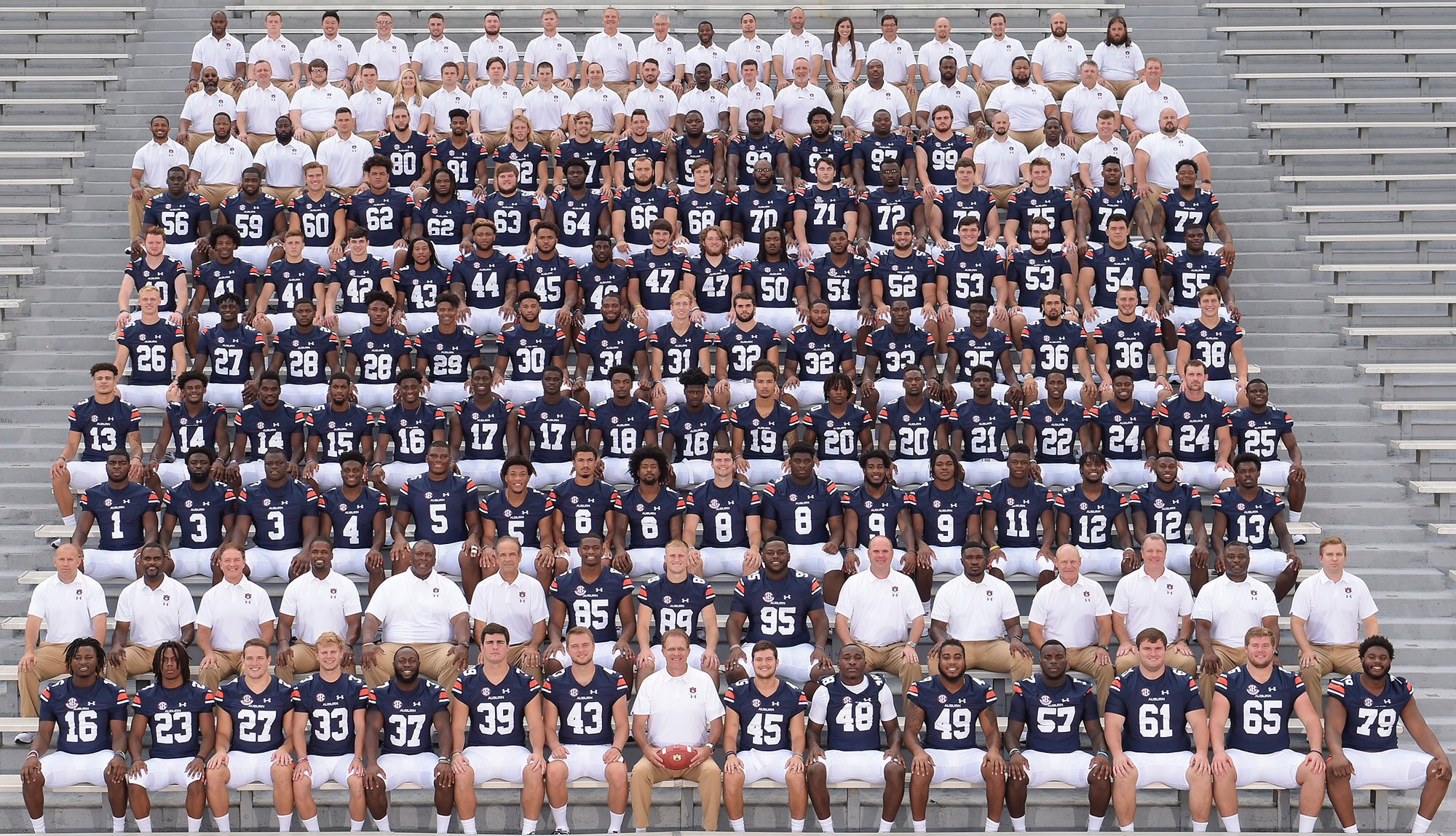 Totally inappropriate observation: Travis Williams is about to get totally destroyed by Rodney Garner's lunch.