Happy Tuesday. I've finally regained enough strength after Saturday's loss to catch you up on all of the interesting Auburn tidbits. Where are you in the grieving process? Weep as you read them if you have to.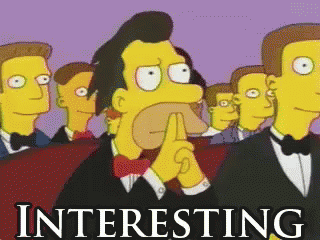 – We'll start with the loss to Virginia. If you are feeling brave, here are highlights of the entire game.
– If you'll notice, the NCAA conveniently left out a couple of highlights, including an egregiously missed double dribble and a questionable last second foul.
– Charles Barkley didn't enjoy the call, and Bryce Brown clearly disagreed at first. Did I mention that Charles was upset?
– Dick Vitale even chimed in on the missed double dribble call.
– If you want to re-enter the grief process, see what the double-dribbler himself had to say.
– I'm not one for NCAA conspiracy theories, but Auburn certainly didn't fit the narrative this year. Some reputable names even acted like Auburn was some mid-major upstart.
– Still, consummate Auburn gentlemen Bruce Pearl and Samir Doughty show what it means to wear the orange and blue. Bruce's poise and grace must still have an effect on Tennessee, as well.
– Bryce Brown should have his jersey in the rafters, I'll miss him dearly.
– This is entirely cold-comfort, but see where pollsters have the Tigers ranked heading into next year.
– Last Basketball bit, but let's go out remembering how crazy Auburn's run was and how much love and support the players rightfully earned from the AU Family. Also, we'll always have this god-forsaken song, so enjoy that.
– Now for some good news, Softball is rolling. See where they've moved to in the polls.
– Here are highlights of Softball's opener and their series clinching win, as well as a good write up on pitching dominance.
– Thank goodness for Softball, because Baseball couldn't quite get it done this weekend.
– In our odd news of the week, a former Auburn Football head coach is running for senate. Will you vote for him?
– Gymnastics was narrowly edged out by 3rd ranked LSU in the Baton Rouge regional. See highlights from the regional and the narrow defeat in the final.
– The regional was not without heartache as consummate Auburn woman and gymnast Sam Cerio suffered a brutal injury. This came only a few weeks after receiving a prestigious award.
– Her injury reverberated not only in the gymnastics world, but everywhere. Here are Charles Barkley's words, a Today Show's segment, a People article, and coverage from the Washington Post.
– See which gymnast qualified as an individual.
– Catch up with undefeated and decidedly GOAT Equestrian here.
– I lied about not having any more Basketball bits: Bruce Pearl was on The Late Show and it was as good as you'd imagine.
Let me know if I missed anything in the comments below.