Whew what a weekend. Auburn took down blue blood Kansas the same way it took down Tennessee in the SEC Championship game – total domination. This Auburn team can beat anyone. Catch up on that and everything else you might have missed while watching basketball this weekend.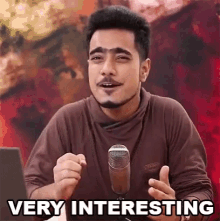 – Before we dive into the Kansas game, relive the close one against New Mexico State. A certain backup guard continued to play huge minutes.
– Bruce said the first game would be the most difficult, let's hope he was right.
– Now to the Kansas game. Here are the full highlights. See what Bruce Pearl and Bill Self had to say after the game.
– How did the rest of the country react to Auburn's dominating performance?
– It seems like every game now has a corresponding clip that describes the whole game. Here is the Kansas game's clip. Oh and another one for good measure.
– Bryce Brown was back to his SEC Tournament MVP form. Also, Charles Barkley is a national treasure.
– Auburn is also still undefeated in the month of March. Here are some notes on that streak.
– Watch the team's welcome back to The Plains.
– See what oddsmakers think about Auburn's Sweet Sixteen contest with North Carolina, as well as a preview of the matchup.
– Maybe my favorite discovery of the weekend, see this picture of middle school Jared Harper shooting over Bryce Brown.
– Baseball had one of the most interesting weekends I can remember. If you're a fan of offense, enjoy these highlights.
– Softball did what Baseball couldn't and won the series against Miss St. Here are the highlights of the clinching game. The Tigers are 28-5 overall and 5-1 in the SEC.
– Gymnastics came up just a little short in the SEC Championship, but did take home another honor.
– Football Spring practice is going strong. Here are some updates on the much anticipated QB competition, and a look at a two-position player.
– Finally, Track & Field updates, including a new competitor for fastest Football player.
Let me know if I missed anything in the comments below.