When the day began, Auburn was preparing to take on an FCS opponent, right some wrongs, reveal that new video board, and get their day over with early. By mid-afternoon everybody was shaking their heads. It was just one big SMH.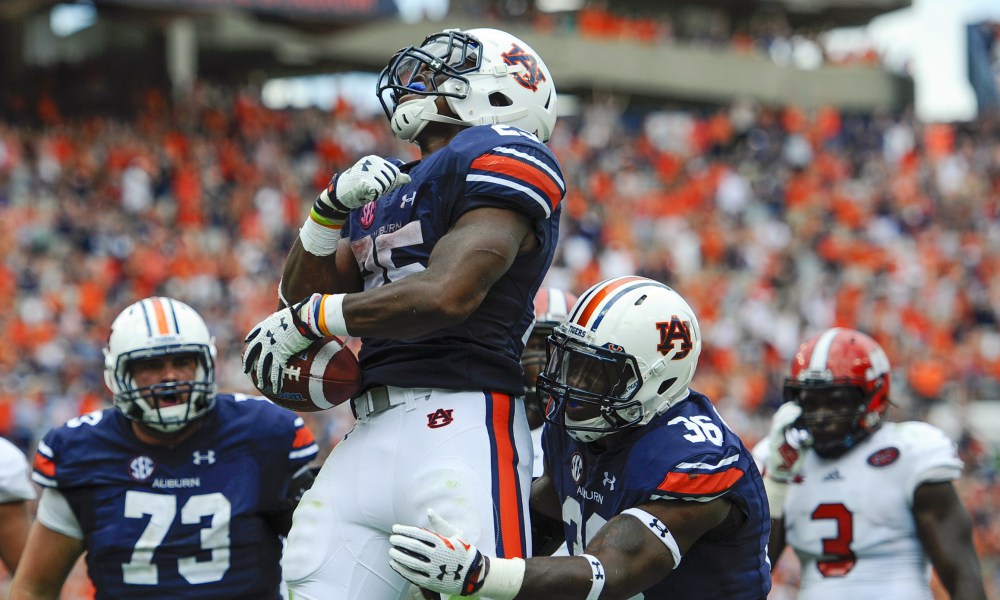 The game started at 11 am, which has never been a good sign for Auburn. I'm not just talking about the lack of tailgating time. Auburn just never seems to play well at home before noon. Well, that's not totally true.
There was that time Arkansas ran all over the Tigers and ruined what could've been a great season in 2006. There was that other time Georgia was so bad that the game was at 11:30, and the world got introduced to freshman Matthew Stafford that day. But otherwise, from 2000-2013, Auburn went 8-4 in morning games. That's not terrible, but people like to only remember bad things so I guess it is.
Jacksonville State came in after a "big" win over Chattanooga, one of their FCS foes, and would appear to offer no challenge to the Tigers. I guess we forgot to notice that they were ranked #5 in the nation. Auburn was ranked #6. Shouldn't we have known the game was going to be tough right there? Hello? They were ranked higher than Auburn. (Note: they are now ranked #1 in FCS. I'm just going to out on a limb and say the #1 FCS team is better than the bottom half of FBS)
But really, Jacksonville State has been known to take a four or five star that just couldn't get it right in Division I and give him a home in North-Central-East Alabama. They have some players. In fact, their defensive line consists of former Auburn Tiger Chris Landrum and former Alabama Crimson Tider LaMichael Fanning, so it's not like Auburn wasn't dealing with guys that weren't good enough to make a big name school. Those two did, and they weren't the only ones.
All of that being said, Auburn has the offense to blow out Jacksonville State. They should've Saturday, and they should today. Jeremy Johnson's interception count did decrease by one from game one, but the way they happened didn't change much. The running game seemed to struggle due to offensive line woes which could've been due to Avery Young not playing. But when it had to show up at the end of the game, it finally looked like a Gus Malzahn running game.
The Auburn defense let a mobile quarterback run around way too much, but it was truly his arm that killed the Tigers. Most of the credit should go to the Gamecock receivers, though. I don't care who was covering them. Auburn's secondary didn't play that poorly. Jacksonville State's receivers were just making some great catches. They were dragging their feet on the sideline routes, and diving for catches in the endzone. They came to play, and they did.
Auburn's defense was missing their two best players and did give up nearly 500 yards, but they also only gave up 20 points in what is 1000% described as the Auburn bend-but-don't-break defense.
I think Auburn overlooked Jacksonville State, from the level of effort, from the play-calling, from the guys held out to be safe with injuries. You saw what Auburn could do when they absolutely had to, but coming off a tough game on a big stage to go on to play at 11 am against a team from the FCS…. yeah, you're just not going to play has hard. It's human nature.
If you think Auburn will play this next week at LSU the same way they did against Jacksonville State, just log off the computer and throw it out the window.
It was a win, and if they keep happening, it won't matter how it was won.