Cupcake week is good for predictions. That's why my week 12 was a little bit better than recent weeks. Must get better, though.
Last week: 9-4 (69.2%)
This week: 6-5 (54.5%)
Overall: 93-44 (67.9%)
This is easily the most brutal week for a professional predictors like myself. Anything can happen in these games, so my goal is to just keep it above 50.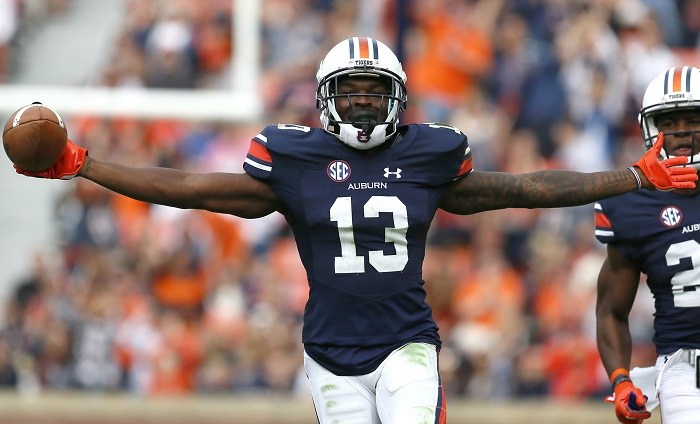 11/22
Mississippi State at Ole Miss – The Egg Bowl means nothing this year. What's new? Ole Miss is good enough to beat Mississippi State, and they will.
Ole Miss 34, Mississippi State 31
Mississippi State 35, Ole Miss 3 – FAILURE
11/23
Arkansas at Missouri – I thought Arkansas was decent, and then they got throttled by Mississippi State last week. Missouri did their own throttling against Tennessee. All signs point to a big Missouri win on Black Friday.
Missouri 35, Arkansas 13
Missouri 38, Arkansas 0 – SUCCESS!
11/24
Florida at Florida State – Florida State has to beat Florida to become bowl eligible. Florida is not that good, but Florida State is much worse. The Gators win for the first time in six years.
Florida 17, Florida State 14
Florida 41, Florida State 14 – SUCCESS!
Georgia Tech at Georgia – Georgia's biggest rival is the equivalent of Arkansas to Auburn. But that triple option is tough, man. Won't matter.
Georgia 30, Georgia Tech 14
Georgia 45, Georgia Tech 21 – SUCCESS!
Tennessee at Vanderbilt – The winner of this game is going bowling. The loser is not. Tennessee is better than Vanderbilt, somehow.
Tennessee 20, Vanderbilt 10
Vanderbilt 38, Tennessee 13 – FAILURE
South Carolina at Clemson – Remember when both of these teams were mediocre and they used to just fight every year. Those days are long gone.
Clemson 45, South Carolina 13
Clemson 56, South Carolina 35 – SUCCESS!
Kentucky at Louisville – It's basketball season in Kentucky, but neither of their basketball teams are that great. Louisville is terrible. Kentucky is good for Kentucky.
Kentucky 42, Louisville 3
Kentucky 56, Louisville 10 – SUCCESS!
LSU at Texas A&M – This is a much better end of the season rivalry for LSU, the team with no true rival. The Aggies are definitely good enough to beat boring LSU, but can they beat a ranked team in November at home? I think so.
Texas A&M 20, LSU 17
Texas A&M 74, LSU 72 (7OT) – SUCCESS!
Auburn at Alabama – Check back later for my prediction in the game preview, but SPOILER ALERT: don't think I won't do it.
Auburn 31, Alabama 28
Alabama 52, Auburn 21 – FAILURE
Other Games of Note
Washington at Washington State (11/23) – The Apple Cup could mean something outside of the state of Washington for the first time in a good while. The Cougars can score on anybody, and if they win this one, they are going to the Pac-12 Championship with a shot at making the Playoff. This one will be pretty electric.
Washington State 38, Washington 35
Washington 28, Washington State 15 – FAILURE
Michigan at Ohio State – The 2nd biggest rivalry in college football actually has has a purpose this year? Ohio State has struggled recently. Michigan is playing for a playoff spot. They are the better team and will win in Columbus for the first time since the Ford Taurus was released.
Michigan 23, Ohio State 16
Ohio State 62, Michigan 39 – FAILURE
Now that you know who will win, head on over to the 2018 War Blogle Pick 'em and get your picks in. There will be weekly prizes and an overall winner at the end of the season. It's easy. Do it.