With an epic come from behind win vs Texas A&M, the Tigers hope to channel the momentum gained and focus it towards the rest of the season.  Everyone knows the best Auburn teams tend to fly under the radar. Everyone outside of the Auburn locker room has written them off. Auburn heard how they were gonna lose to A&M and how they didn't stand a chance. Auburn then goes out and beats the Aggies, only to hear how bad A&M suddenly is.
It reminds me of Georgia and Alabama fans saying how bad Auburn is until they beat Auburn, then Auburn is a great team that they beat. The Tigers are truly playing for themselves and their teammates. Auburn now must go to Athens and try and win for the first time since 2005.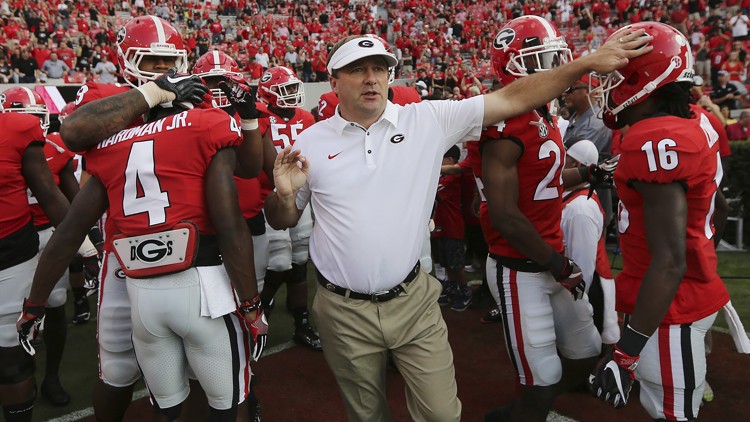 Here are 3 points for the Deep South's Oldest Rivalry:
1. Avoid a Fast Start from Georgia
Georgia does a great job of forcing teams into mistakes early. In the South Carolina and Florida games, Georgia forced their opponents into early turnovers that resulted in points and forcing their opponents to play from behind. In the Kentucky game, Mecole Hardman had a 65-yard punt return after one of Kentucky's early drives. Georgia's ability to execute and force mistakes early allows their team to relax establish their identity with a little comfort.
The LSU game was the exact opposite. LSU was sound early on and was able to build a 16-point halftime lead and walked away with a big 20-point win in the 4th quarter. For Auburn to be successful, they'll need to protect the football and execute offensively, as well as staying disciplined and executing defensively. The secondary will have to stay away from frivolous pass interference penalties. The defensive line will have to establish their presence early and disrupt the backfield.
2. Disrupting Fromm
Fromm is a formidable quarterback. If he wasn't talented, he wouldn't have beaten out Jacob Eason. Sure, there are calls for his benching to make way for Justin Fields, however, I think part of that is the Tua effect. People are seeing how good Tua has been in place of a formidable QB that has gotten wins. Kirby Smart is a good coach and is smarter than the Georgia fan base, which is why we haven't seen Justin Fields in anything other than a limited capacity thus far.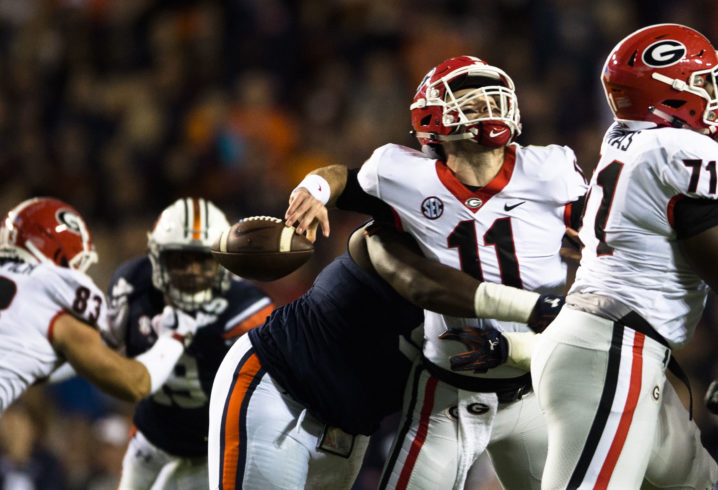 Georgia's offensive line is a far cry from what it was last year. On top of the step back in talent, the starters they have this season have been plagued with injury thus far. Unfortunate as that may be, it is a part of this game. Auburn's vaunted defensive line will have to establish themselves and get in Fromm's face. If the defensive line can give pressure and force Fromm to throw earlier than he'd like to, the secondary shouldn't have to worry about pass interference calls. All the secondary will have to worry about is not dropping forced passes from Fromm.
3. Establishing Against the Georgia Defense
The scary part of this game is that to be successful, Auburn will have to establish their running game. The offensive line will have to create running lanes and the running backs will have to hit the holes hard. Georgia is ranked 35th nationally against the run giving up 134 yards per game. Auburn will have to be able to consistently move the ball and work to their strengths. Like a heavyweight fighter, Auburn will have to jab until they have an opening for a haymaker. When Auburn has the opportunity for a haymaker, they must execute and they must land the knock out blow. Georgia will beat you if you let them stay in the game and you don't keep your foot down.
@AuburnEinstein's PREDICTION
I think this game will be cut from the same cloth that the 2016 game was. It will be low scoring and some mistakes will be the difference. I think Auburn uses the momentum gained from last week and force a mistake that is capitalized on. Auburn wins 17-14.