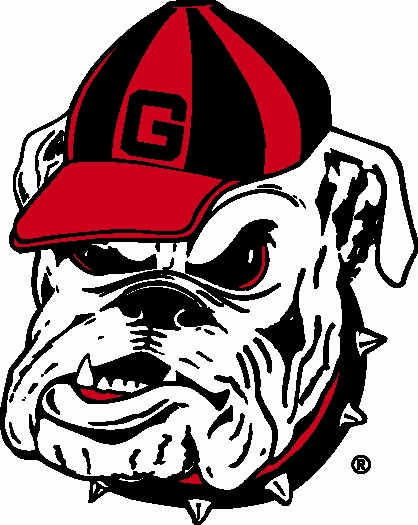 The 2017 Georgia Bulldogs came into Jordan-Hare Stadium last season undefeated and ranked #1 in the nation. They left looking like a team that had not been tested in the slightest prior to that game. You'll remember their big win was over Notre Dame early in the season. The difference in that Georgia Bulldog squad and the 2018 Georgia Bulldogs, besides just not being as good, is that they've been tested exactly once this season before facing the Auburn Tigers. That "test" was against the LSU Tigers. The Bulldogs lost 36-16.
That loss was the only game of the season that the Bulldogs have not scored 34 or more points. It's also the only game of the season that came against a team that would strike any bit of fear in the hearts of any respectable football team. But wow, 34 or more points of every game. That's quite a feat. But who was it against? Let's take a gander.
Georgia scored 45 on Austin Peay, 41 on South Carolina, 49 on Middle Tennessee, 43 on Missouri, 38 on Tennessee, 41 on Vanderbilt, 36 on Florida, and 34 on Kentucky. Are you scared by that schedule? I'm not.
It's almost like they play in a terrible division and fired Mark Richt because he couldn't win it enough, or like every year if your name is Georgia and you have that schedule. Does a light schedule mean a team isn't good. Not always. But when they take a step outside of that schedule and play a team like LSU, who has been highly exposed as a very bland offensive team, and that team scores 36 on you, and it's not close, it might be time to wonder how this great one-loss team was winning all those other games by a lot.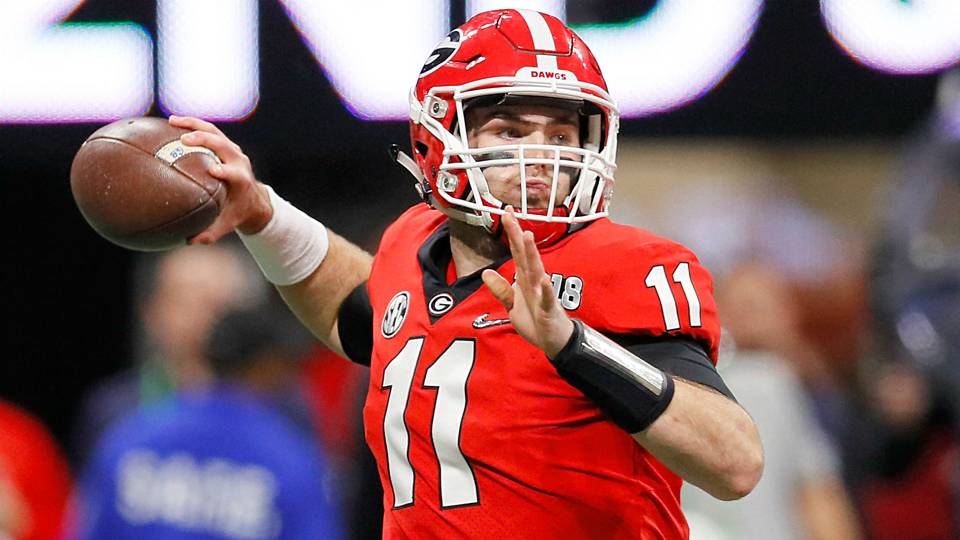 Since I love to compare scores and such, and since I like to stay ahead of the dumbs, let's take a look at Tennessee. Yeah, Georgia beat them like you'd expect. And then that same Tennessee, behind a career day from their quarterback and three turnovers by Auburn's offense, beat Auburn. It was a bad loss. It wasn't an indicative loss. If it was, Auburn wouldn't have won another game since then. They have. In fact they beat a ranked team. Yeah, amazing.
So let's compare another score. Remember that 20-point loss against LSU I mentioned? Yeah, this team that couldn't beat Tennessee lost to that same LSU team by one point on a last second field goal after multiple drive-extending and very questionable calls. So is Auburn worse than Georgia because they lost to Tennessee and Georgia beat Tennessee, or is Auburn better than Georgia because Auburn lost to LSU by 1 and Georgia was blown out by LSU? I know it doesn't totally work that way, but one involved a blowout, and it didn't involve Auburn, instead it involved the team Auburn led most of the game.
The Tennessee game can be thrown out because it was turnovers, it was a career day, it was 11am, and it was a perfect storm. LSU is the decider. Auburn had them, should've won, all that. Georgia never even contended.
Auburn is not what they were last year. They aren't playing these Dawgs at home. Georgia isn't what they were last year, either. Both teams are lesser versions of what they were.
Georgia has finally taken hold over a division they should've owned for over a decade, but that's not saying a lot. They're going to Atlanta. They got their revenge in Atlanta last year. They want to win, but it doesn't mean as much to them.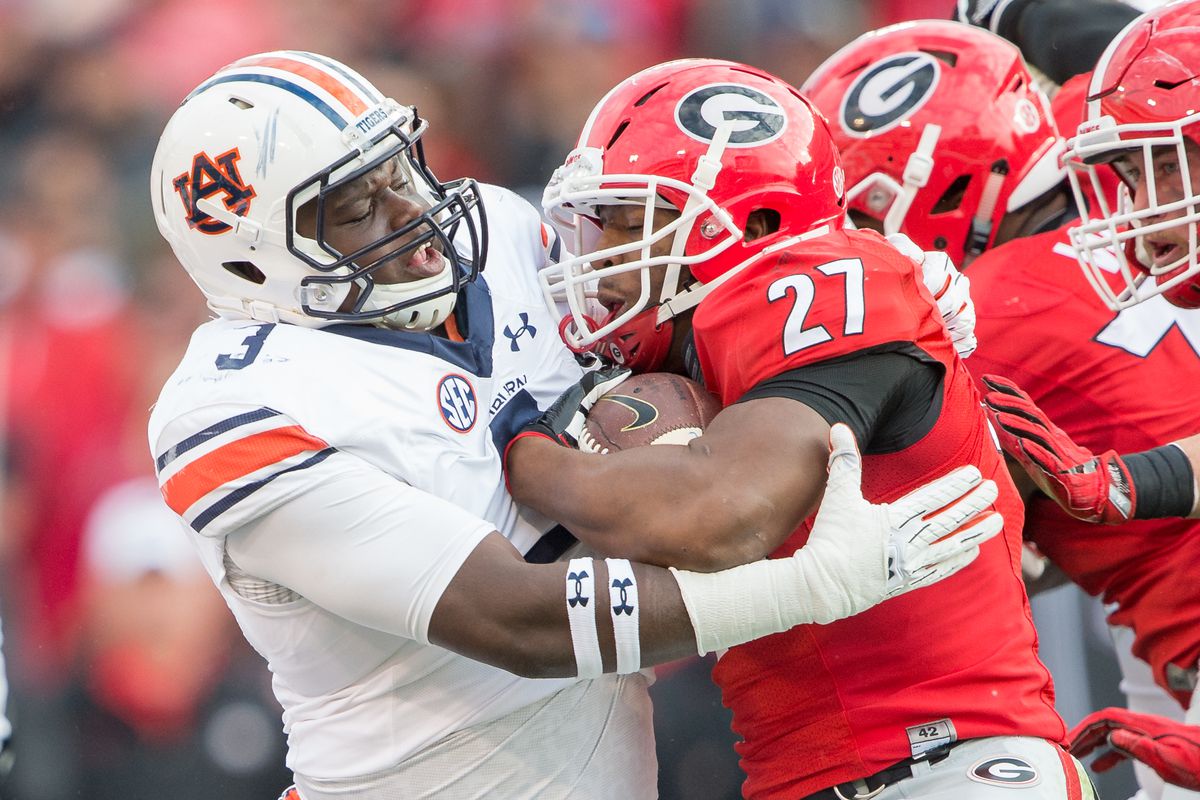 Auburn has improved over the last two games. The offense is showing pieces of what we know is there. The defense is making the stops it needs to make.
Auburn won't have much of a running a game, but Stidham, Slayton, Davis, and Williams will throw it all over the yard. Georgia fans are extremely emotional. If you get on them quick, they quit. And then they'll say, "we're going to Atlanta anyway, let's go to the 40 Watt Club and see if R.E.M. shows up."
Auburn is playing for themselves and is honestly playing for more than Georgia is in this one. It doesn't matter to them. It matters a ton to us.
Auburn scores 24 first half points. The UGA faithful give up. Auburn wins a good rivalry game.
Auburn 30, Georgia 20