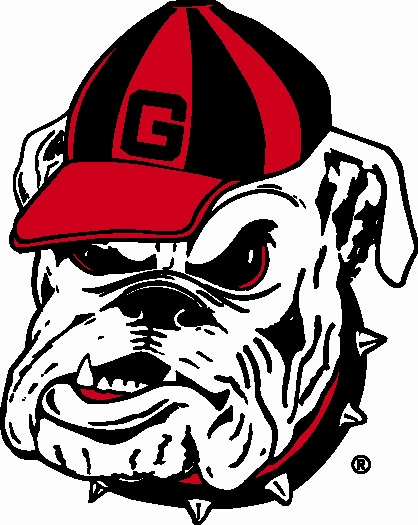 Georgia is no better than Auburn. In anything. Georgia has every one of Tommy Tuberville's underachieving years every year. Mark Richt is all the things you didn't like about Tuberville times ten.
Georgia is dirty. In fact, when I think of Georgia I picture silver-panted football players gouging somebody's eyes at the bottom of the pile. I picture players dancing over a hurt player. They say this is a friendly rivalry, a rivalry of brothers. I say that ended when Mark Richt let his players go. It started then and it's still going.
Georgia is a bunch of babies. It's been three years since Nick Fairley bumped Aaron Murray's back a little late (which he was flagged for), but it's all you hear about from them leading up to this game. Auburn has some success, and Georgia fans feel threatened, so they attempt to deflect their own issues on Auburn. Aaron Murray and his brother is still crying. Did you know he still has a scar from Nick Fairley's facemask? Well now you do, and he wanted to make sure you did.
Georgia is Alabama without an in-state rival to shut them up. Think about it. The residents of Georgia and Alabama are generally the same. Thanks to Mississippi, neither are the dumbest states in the union, but we're all full of rednecks. Alabama has close to 3/4 of the state. Most didn't go to college. Auburn has the other 1/4 of the state. Most went to college. Georgia on the other hand has nothing. Virtually the entire state pulls for Georgia, because the ones that did go to college weren't smart enough to get in to Georgia Tech, so you're left with 99% of the state pulling for one team. That's more uneducated redneck fans per capita than Alabama. That's hard to do, but Georgia does it.
Bo Jackson is better than Herschel Walker. Bo Jackson never practiced at anything, yet could do anything better than you, me, and everybody. Herschel Walker was a workout freak and still wasn't as big or strong or fast as Bo. Herschel never hit homeruns in Major League Baseball. Herschel never won the state decatholon by only completing nine of the ten events. Bo was a better athlete, and more importantly a better football player.
Ok, that's enough reasons why Auburn is by far better than Georgia. Let's talk about football quickly because that's how Gus would have it.
It doesn't matter that most of Georgia's players are hurt. Auburn has hurt players. Anyway, injuries included (but ignored because that's football), Auburn is the better team. They are on a hot streak. They are running the ball better than anybody in the nation. Their defense still has the redzone on lock and buckles down when it matters.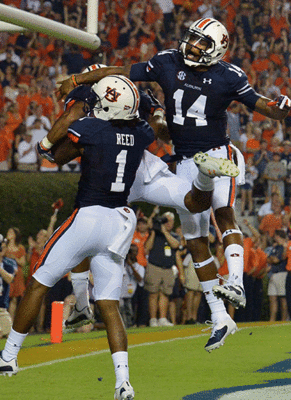 If we're looking at like opponents, Auburn and Georgia have both played LSU and Tennessee. Auburn lost to LSU in Baton Rouge earlier this season with the 14 points scored off turnovers in the first few minutes being the difference. Georgia beat LSU by three at home. Right now, this one is a wash. One was at home. One was on the road, the first road game of a team still learning itself. Auburn would beat LSU if they played today.
Georgia was a fumbled touchdown run away from losing to Tennessee. Instead they beat the Vols in overtime by three points. Auburn beat Tennessee by 32. Moving on…
It's a rivalry game, so not all logic can be used when trying to determine what will happen tomorrow, but everything seems to be in Auburn's favor.
Jordan Hare-Stadium will be the loudest it's been since 2010. This is the best Auburn team to play in the stadium since 2010. Auburn is one of the hottest teams in the country. Georgia is literally just limping along. Georgia inexplicably has owned the series as of late, winning 8 of the last 12 and 4 of the last 5. I can think of only three times when Georgia was obviously the best team. So we're basically dealing with witchcraft or luck here. By the law of averages, it has to end.
It will end.
Auburn will throw the ball to start the game and silence critics that don't watch football games. They'll hit a big pass to Sammie Coates to open up the run game and run the ball to grind out the clock the rest of the game. It will feel a lot like the Tennessee game minus the scary first quarter. I'm telling you, it's about to get live. Auburn wins handily.
Auburn 38, Georgia 20