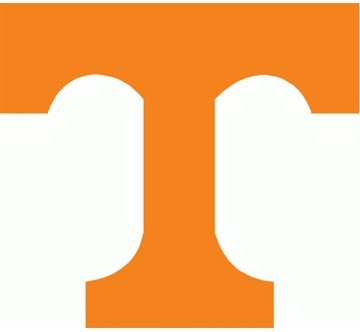 The Tennessee Volunteers are coming off a bye week that followed back-to-back 26-point losses to Florida and Georgia. In fact, in their three losses of the season, they have lost by exactly 26 points in all of them (including West Virginia in Week 1). That's weird, man.
First of all, 26 is a weird point spread for football anyway, but to lose by exactly that in all three losses? What is going on in Rocky Top? Meth, probably.
Speaking of meth, Auburn went to Starkville, Mississippi last weekend. They did a lot of things you can't do if you want to win on the road, and they lost on the road. For those that hate everything, it was just more of the same terrible offense. It wasn't.
Don't get me wrong, the offense wasn't acceptable, but give Auburn the touchdown that Boobee likely scored, take away the touchdown the Maroons were gifted before halftime, take a yard or two off that wide open pass to Slayton, take away that weird muffed punt along with a few other weird things, and you aren't feeling as bad about the offense. Why? Because Auburn would've won.
The Auburn defense was fine, but after a night of having to claw just to keep it close, it finally broke and gave up more yards than it had in a while. That said, they still only gave up two touchdowns to a team that ate up 41 minutes of the clock. But enough about that dumb game.
Auburn has the chance to turn it all around starting this week with a Tennessee team that is still, after nearly a decade, at the bottom of the hill looking up. After the first half of the season, Auburn is 4-2. They could be 6-0. They could be 5-1. They could be 4-2 with different losses. But they have to move on to the 2nd half of the season.
Without some major, major, MAJOR stuff, the national championship hopes are gone. The SEC West Championship is probably gone, too, because Auburn is the only team that has a chance to beat Alabama (due to rivalry sake only). That doesn't mean there's nothing left to play for. There's plenty. You play to win the next football game. And that's what Auburn has this weekend.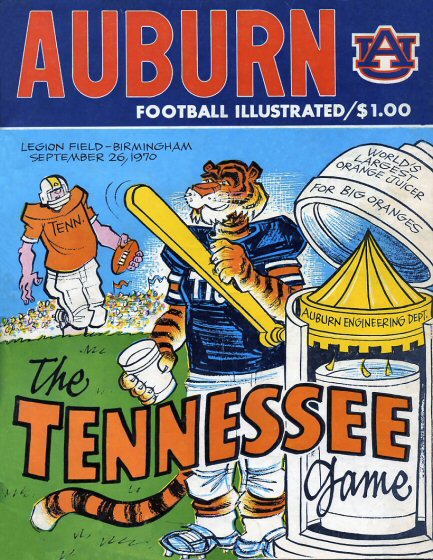 Tennessee is not good. They don't really have anything to play for. They know they are done. They've been beaten badly by every team not named Eastern Tennessee State or UTEP this season. I honestly can not tell you one player on their team.
I know they are led by Jeremy Pruitt, who has seen Auburn for the last 7 seasons. The last time he saw Auburn, he was losing the Iron Bowl in Jordan-Hare Stadium. It was last season. He's back again with Tennessee's players. Not good.
Has Auburn played well the past two weeks? No. But they can play a small notch ahead of what they played last week and beat Tennessee.
But they won't play a small notch ahead of what they played last week. There were signs of good things last week. New plays were run. Those plays worked. Some plays worked immensely, but weren't executed to the fullest extent. Back at home, they'll work again and this time they'll be executed.
Auburn will play their best offensive game of the season this weekend. They will. The only slight negative I can think of with this situation is that it's an 11am game and the student section will be half-full because it's Fall Break. I'd hope that people would realize that Auburn only hosts Tennessee like once a decade, but I guess mom makes good meatloaf.
Stidham will finally have some time to throw the deep passes we know he can complete. Boobee will fully take over the #1 spot and rush for over 150. The defense will get back on track and have their own score as well.
Many dreams may be out the window, but this week the negativity joins those things. Auburn gets out of the funk. Auburn has fun. Auburn wins big.
Auburn 38, Tennessee 13