WHERE TO WATCH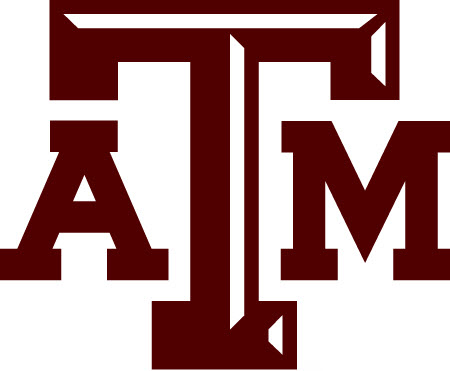 Kickoff – 11:00 AM, September 23, 2023
Watch – ESPN
Listen – Auburn Website
Gamecast – ESPN
TEAM HISTORY
Texas A&M's football team has been around for a minute. They began their first season in 1894 and lay claim to 3 national titles and 18 conference titles.
They've been affiliated with a lot of different conferences so if you want to know how those 18 conference titles break down across conferences then Wikipedia exists. By the way their fanbase talks, you'd think their most recent national title would have been within at least the last 50 years. Not true. Their last claimed title, recognized by the AP, was in 1939. It's a legit claim, while the others happened so long ago I'm not sure the forward pass was invented yet.
Of note, the Texas A&M Aggies can also lay claim to the most interesting iteration of the "12th man" in football dating back to the 1922 Dixie Classic, AKA Cotton Bowl. Texas A&M had endured so many injuries during the game a student came down out of the crowd and suited up in preparation to play in case they were needed.
Texas A&M features other unique traditions such as Yell Leaders, male cheerleaders, and the midnight yell. Really all this tradition does is reinforce the cult-like fanbase behavior through chanting and stories about someone named Ol' Roc The Good Ag. There's a lot more context here to sift through, but frankly, it just makes the whole thing stranger.
SERIES HISTORY
Oddly enough there are conflicting reports on the overall series record. Auburn's official website shows 9-12, but only accounts for 6 Auburn victories with 7 losses,  and Texas A&M's official site claims the series is tied at 6-6.
Either way, Auburn has enjoyed a 4-1 record at Kyle Field since the Aggies joined the conference.
WHAT TO WATCH
This game feels like a matchup that favors the Tigers. Our strength through 3 games has undeniably been our defense. Their strength is supposedly a quarterback named after a northeastern grocery store chain. Their defense is loaded with top recruits up front, but somehow gave up 48 points to a pretty uninspiring Miami team. This matchup feels like whoever makes the least mistakes will win.
PREDICTION
I'm almost certain of two things:
Ol' Roc The Good Ag has never been intimate with a female (if you don't count Ms. Reveille)
Auburn will continue the winning streak at Kyle Field on Saturday
Auburn – 24, Texas A&M – 14