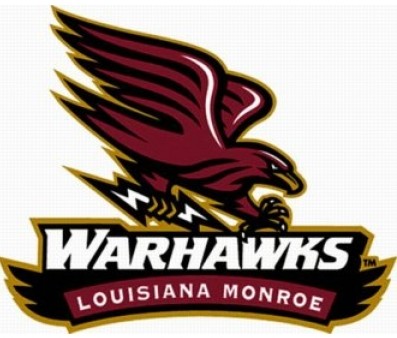 Following a win like the one Auburn experienced a week ago, an opponent like UL-Monroe could be scary. The Warhawks are 5th in the nation in the offense and are playing a big dog on national TV. They are only 5-5, but this is the kind of game they would get up for.
They may get up for it, but it ain't happening. In just one week, Auburn was thrust right back into the playoff picture. They are right on the bubble and know they have everything in front of them, but they also know with a slight slip up, it can be taken away.
After going down 7-0 quickly to the #1 in the nation a week ago, the Auburn Tigers could've said "Welp, they're better than us. Here comes another stupid loss to Georgia." They didn't.
Auburn took that moment, turned it around, and dominated. This isn't a team that's bored with success. A few weeks ago, it seemed like a decent season was Auburn's best bet by the time the Iron Bowl ended. Now it's a whole new ball game. It is known. If Auburn wins out, they are in the playoffs.
A team that's known they were in for a month could see UL-Monroe and the 11 am kick and sleepwalk through it all. This is Auburn's chance to get their 9th win, something they haven't done since 2013. And they have a simple chance to get it. They just have to treat the Warhawks like it's Georgia for a half. That's all.
Many have pondered how long the starters would play. Gus Malzahn has answered it perfectly. Going into the game asking when the starters will be done is exactly what's wrong with these types of games. When the score is 34-0 in the 2nd quarter, you can ask that. Before the game has started, you worry about Kerryon Johnson scoring touchdowns, not when he's going to come out.
Should the starters play the whole game? No. The game should be over by halftime. But we don't know. The starters should play as long as it takes to win the game with your backups. That should be early, but we don't know.
But since this is my site, I will tell you what will happen, not what I think should happen.
Kerryon Johnson will score two wildcat touchdowns in the 1st half. Jarrett Stidham will have two deep passes for scores as well. Malik Willis and Malik Miller will run the zone-read the entire 2nd half and because you can't tell him to play slow, Malik Willis will score three touchdowns. It will be over at halftime and the game will go exactly as you'd want it to leading into the new Mother of All Iron Bowls.
Auburn 52, UL-Monroe 10