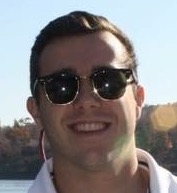 Landon Young (@96ForeverYoung) is the managing editor for For Whom the Cowbell Tolls, joining them last December. He is a senior at Mississippi State University majoring in Business Administration. He loves college football more than any sport out there, is a Marvel movie lover, and an avid disc golf player.


1. What is a Mississippi State fan's current thoughts on Auburn football?
I don't really think MSU has problems with Auburn. Although we've had some close games in the past, I would say most Bulldog fans respect the Tigers.
2. What's the vibe like in Starkville right now?
The vibe in Starkville isn't at its best. After losing two straight games to SEC East opponents, many fans have nearly lost faith in Moorhead.
3. Y'all still breaking them rules with them cowbells?
LOL. Honestly, no. Most fans obey the rules of stopping when the center is over the ball.
4. Name two relatively unknown Bulldogs that Auburn fans should lookout for.
Cameron Dantzler (DB) one of our best players on defense and he could have a pick in Saturday's game.
Johnathan Abram (FS) hits harder than anyone on our defense and is a leader on that side of the ball.
5. Name the two Auburn Tigers that worry you the most.
Deshaun Davis. He's the smartest player on the field and is constantly on the ball quicker than anyone on that defense.
Jarrett Stidham. I understand he hasn't been too consistent this season, but we hope he doesn't find his rhythm with our somewhat weak secondary.
6. Where do you see each team having an advantage over the other?
Both team's defenses against both team's offenses.Two solid SEC West defenses against two sub-par SEC offenses. Should be a fun game if you're into the whole 3-2 thing.
7. Let's play a game of word association: Joe Moorhead.
First thing that comes to mind right now is #AlwaysRunNeverPass
8. What's your analysis and score prediction for this game?
I think the Bulldogs put up a solid fight this weekend and it could even go their way with a few turnovers, but if I had to predict the score I'd say 20-17 Auburn.
9. Where do you see Auburn and Mississippi State ending up this season?
I see Auburn ending their season around 9-3 and the Bulldogs not far from it at 8-4.
10. More hated right now: Dan Mullen or Cam Newton?
Hahaha! Dan Mullen at the moment. If you had asked me three years ago I would've told you differently.