WHERE TO WATCH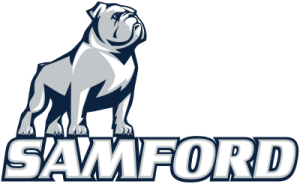 Kickoff – 6:00 PM, September 16, 2023
Watch – ESPN+
Listen – Auburn Website
Gamecast – ESPN
TEAM HISTORY
The Samford Bulldogs is the NCAA FCS football team that was created so that white kids from Vestavia can continue to play football after they graduate high school.
Samford has produced college football greats such as Bobby Bowden, Jimbo Fisher, and Nick Williams (GOAT).
SERIES HISTORY
Auburn and Samford have a history that goes back further than some SEC opponents. The all-time series record is 28-0-1 in Auburn's favor. That's right, in 1927 Auburn and Samford played to a 7-7 tie. The most recent matchup in 2019 was a 52-0 victory at home.
WHAT TO WATCH
Watch Eugene Asante eat the Bulldog's offense alive. Watch Damari Alston and Jaquez Hunter both come close to the century mark in rushing yards. Watch the quarterback situation not be nearly as bad as you thought it was early Sunday morning. Watch an Auburn victory in Auburn at a reasonable time of the day.
PREDICTION
Auburn – 41, Samford – 7