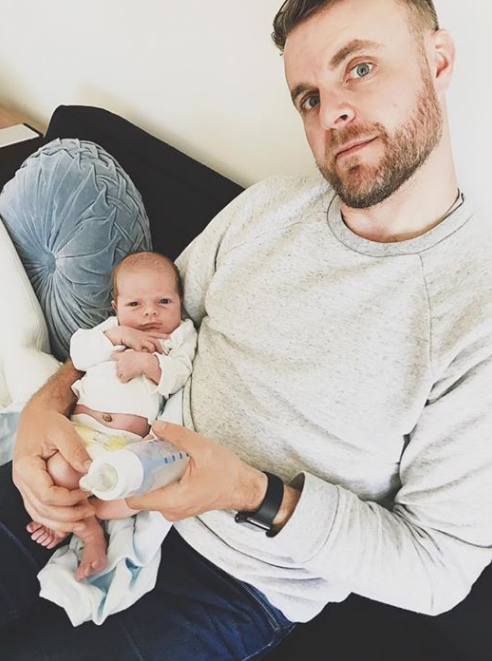 Landon Howell (@landonhowell) is a Southern Miss fan, but also a frequenter of Auburn football games. Raised in Jasper, AL (no, really) he has watched the Golden Eagles defeat Power 5 teams on the road with ease. He does not believe that Saturday will be one of those days. This may be the best Other Sideline ever (because he's really an Auburn fan). 

1. Why are you a Southern Miss fan, and why do you choose to still be a Southern Miss fan?
Ironically enough, I became an Auburn fan as a kid. Many in my extended family went to Southern Miss and we'd always attend the (then annual) Southern Miss v. Alabama game. Being an Auburn fan, naturally I'd cheer *against* Alabama. However, over time I got to know the Southern Miss players, the culture, and the history of the program. One day I dedicated my following and emotional reliance on Southern Miss football. 
For much of its history, Southern Miss has had a reputation as a "giant killer"; #1 Alabama (1953) #3 Ole Miss (1970), #6 Houston (2011), #9 TCU (2003), to name a handful. 
Auburn fans might be happy to know that Southern Miss beat Bear Bryant in his final game in Tuscaloosa (the photo of the postgame handshake is the header on my Twitter profile). Fun fact: Southern Miss' first SEC win was in 1947 against Auburn in Montgomery. (Blogle here: that was not a fun fact)
Until 2012, when someone said "mid-major," Southern Miss and Boise State were two of the three teams you'd name. 
Auburn is my 2nd-favorite team, and though I've lived far from home for the past few years, I still attend games when I can, most often road games; Kansas 2014, LSU 2013 & 2011, MS State 2004, Florida 2002 to name a few.
2. What is a Southern Miss fan's first thought of Auburn football and why?
Southern Miss fans aren't fond of Bama, thus "the enemy of my enemy is my friend." Southern Miss fans like Auburn as much as they can like any SEC program.
In my opinion, the visiting fan experience at an Auburn game is rivaled only by LSU. Hospitality is high, the campus is beautiful, and the chicken fingers are abundant.
3. Who are you two favorite Auburn Tigers of all time and why?
Bo Jackson and Cam Newton.
I believe that Bo is the greatest all-around male athlete of the past 30 years. Look no further than his Raiders and Royals highlights.
Cam Newton is amazing because not only was he near-perfect in his time at Auburn, most Alabama fans hate him just as much today as they did when Auburn won the National Championship. That's some incredible trolling. Kudos, Cam.
4. Who are two current Tigers that scare you the most?
Ryan Davis and JaTarvious Whitlow.
Davis is going to chip away at the Southern Miss defense all day, 7 yards at a time, and I am not looking forward to it.
Whitlow is also going to chip away at the Southern Miss defense all day, 5 yards at a time, and I am not looking forward to it.
5. Name two Golden Eagles (is it still Golden Eagles or just Eagles?) that Auburn fans should keep an eye on.
GOLDEN Eagles… those eagles are much more terrifying.
The two Golden Eagles to keep an eye on: Quez Watkins (WR) and Tez Parks (RB).
Quez Watkins is good at catching the pigskin, especially on-the-fly.
Tez Parks is incredibly talented but has yet to have a breakout game in 2018. His angst and this stage may combine to be the catalyst for a fun day.
6. Where do you see each team having an advantage over each other?
Southern Miss will be playing Kwandra Griggs, the QB1 from 2017, but he hasn't played a down in 2018 due to suspension. He's good, and Auburn has no film of him from this season.
Auburn has incredible speed at the WR position, and much of our defense is green. Look for Gus to burn Southern Miss on the long ball early in an effort to gas the D and deflate USM's hopes.
7. What matchup intrigues you the most?
Quez Watkins vs. Jamel Dean.
Through three games in 2018, Quez has 24 receptions for 304 yards and 5 TDs. The whole of 2017 he had 23 receptions for 337 yards and 2 TDs, so he's easily the most exciting surprise of the season.
8. What's your score prediction for this game?
Auburn 45
Southern Miss 13
We'll score early, squander garbage time, capitalizing on our stellar kicker after we move the ball *just* close enough.
9. Where will Auburn and Southern Miss end up this season?
Auburn will make The Playoff and Southern Miss will finish the regular season 8-4, landing in either of the Louisiana bowls (New Orleans or Independence).
10. IS BRETT FAVRE WALKING THROUGH THAT DOOR?!
Every time I see a photo of Brett Favre he's in better shape than the previous photo I saw of him. If Southern Miss hangs in this game you might want to peek under the helmet of the quarterback to make sure that it is not Brett.
Southern Miss… to the top.