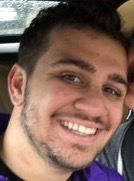 Roman Santos Tomashoff (@rtomashoff34) writes for HuskyHaul.com, is the founder of Title Talk Sports, and is a former college baseball player and sports communications major at Lasell College in Newton, Massachusetts. He is a lifelong Washington fan, as his dad is an alumni. Outside of the Huskies, he loves watching the Red Sox, Patriots, and Celtics. He has a good friend that is a big Auburn fan (shoutout to Tessa), and his girlfriend's best friend is a member of the Auburn equestrian team, but as Seattle residents they'll both be rooting for the Huskies. Woof…

1. What are a Washington fan's thoughts about Auburn football historically and what about the program right at this moment?
I have a tremendous amount of respect for the Auburn program as a whole, and as an Oregon hater I really appreciated the beatdown they gave the Ducks in the national championship a few years ago. I think Stidham is a very good quarterback and that the Tigers are a very solid all-around team, who have a great shot in the SEC West.
2. Who are you two favorite Auburn Tigers of all time and why?
Bo Jackson is definitely one, as I've always been a huge fan of his as a baseball player, and he was just unstoppable on the football field as well. I would have to say Frank Thomas is the other, just such an intimidating guy when he stepped up to the plate, and he would hit the ball a mile.
3. Which two players should Auburn fans look out for and why?
Byron Murphy is arguably the best corner in the country. He would've made All America last season if he didn't break his foot in practice early on. He's the next man up in a long line of elite corners from the real DBU, Washington. Be on the lookout for Trey Adams, he's arguably the country's best left tackle. He's coming off a torn ACL that cut his season short last year, but all reports out of UW's camp sound positive, and that he'll be ready to play in week one.
4. In which positional matchup do you see the Huskies excelling against the Tigers?
The UW secondary is going to be the best in the country this year, and it's going to be a tough day for Jarrett Stidham and the Auburn passing attack. Even the Husky backups could be starters at most other schools around the country. With both starting cornerbacks, Byron Murphy and Jordan Miller, healthy again, Auburn won't see a secondary like this until Alabama (because they're that much better than LSU).
5. Where will Washington struggle against Auburn?
Rushing the quarterback. The Huskies have a few guys, like Ryan Bowman and Benning Potoa'e, who can really play. But, after losing Pac-12 Defensive Player of the Year Vita Vea to the NFL, the Huskies are going to have to rely on Jaylen Johnson on the inside. Johnson has proven he can play against top tier competition, but that was in sub package roles during the Peach Bowl two years ago. Greg Gaines is a great nose tackle, but he's a true nose tackle, not like Vea who had the ability to rush the passer.
6. I emailed the mayor of the city of Auburn, Washington and got no response. Do you think they are struggling with who to pull for? Do they have email up there?
Very funny, they definitely have email up there. The mayor is a busy guy (girl)! Since Auburn is on the western side of the state, I have a good feeling they're pulling for the Huskies.
7. Most of the pundits are picking Auburn to win, but you know Lee Corso will pick WARshington. Do you believe in the Corso curse?
Part of me does, I'm a very superstitious guy… the Huskies went 1-2 in games where they were picked by Corso in 2016. I'm hoping that he picks Auburn, because America bets against them and the rest of the Pac-12 every week.
8. What's your prediction/analysis of the game?
This is going to be a hard-nosed game. Both teams are strong up front, and running lanes are going to be hard to come by for both teams. Both defenses are going to flex their muscles early and often, but in the end I believe that Washington's defense will win the day. Final score: Huskies 17, Tigers 14.
9. Where will Auburn and Washington end the season?
Both teams will finish the season inside the top 10. Washington is going to make their way back to the CFP this year if everyone can stay healthy. They're going to find their way in as the third or fourth seed as Pac-12 champions. Auburn will end up at seven or eight, as SEC runners up, and will make their way back to a New Year's Six bowl again.
10. What makes a Washington apple so special? You know the CEO of Apple graduated from Auburn, right? How you like them Apples?
60% of America's apples come from Washington! Washington is the home to Microsoft and Amazon so I think it's even. I'll take those apples since UW has given us Bruce Lee and The Office's beloved Rainn Wilson.