Anything at or above 50% is just fine with bowl picks, and the 2nd half of Week 2 kept me right there. I'm one game over .500 and I'd be fine staying there.
Bowls: 18-23 (43.9%)
Regular Season: 112-35 (76.2%)
Overall: 130-58 (69.1%)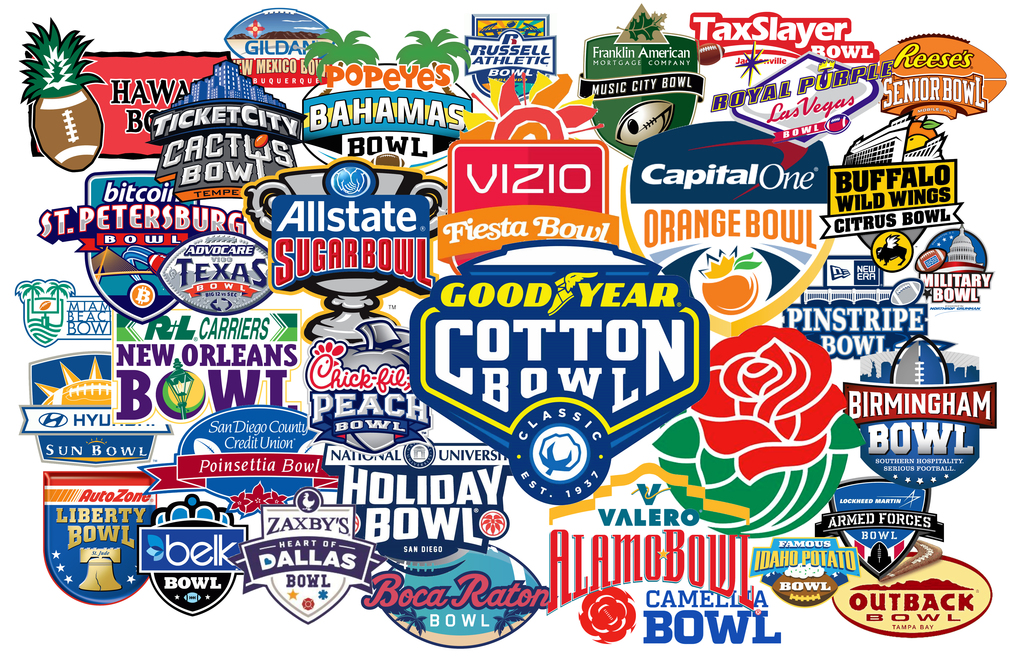 We've entered the final week of bowls and they are understandably real. Real hard. And ummm… things aren't looking good for the SEC.
12/30
TaxSlayer Bowl (11 a.m. ESPN)
Louisville vs. Mississippi State – Dan Mullen is gone. Most of the Mississippi State coaches are gone after this game. Nick Fitzgerald is out. Lamar Jackson is still at Louisville. The SEC starts bowl season 0-4.
Louisville 38, Mississippi State 17
Mississippi State 31, Louisville 27 – FAILURE
AutoZone Liberty Bowl (11:30 a.m. ESPN)
Iowa State vs. Memphis – Memphis is playing in their home stadium. They are pretty good. Iowa State is traveling to Memphis. They are pretty good. I'll go with the home team.
Memphis 42, Iowa State 27
Iowa State 21, Memphis 20 – FAILURE
Playstation Fiesta Bowl (3 p.m. ESPN)
Washington vs. Penn State – We saw what a good Washington State team did against a good Big Ten team. The same thing will happen to Washington in this one.
Penn State 31, Washington 10
Penn State 35, Washington 28 – SUCCESS!
Capital One Orange Bowl (7 p.m. ESPN)
Wisconsin vs. Miami – Miami was sort of exposed the last two weeks of the season. Wisconsin sort of was in their conference championship game. But Miami is still fast and they are playing at home. Why is this so common? Miami big.
Miami 31, Wisconsin 7
Wisconsin 34, Miami 24 – FAILURE
1/1
Outback Bowl (11 a.m. ESPN2)
Michigan vs. South Carolina – This game screams Outback Bowl. All it's missing is Tennessee and Iowa. South Carolina isn't as good as when Jadaveon Clowney decapitated that Michigan running back a few years back. Michigan is better than when Jadaveon Clowney decapitated that Michigan running back a few years back. I like Will Muschamp and I like Jake Bentley, but I'm feeling Michigan in this one.
Michigan 23, South Carolina 14
South Carolina 26, Michigan 19 – FAILURE
Chick-fil-A Peach Bowl (11:30 a.m. ESPN)
UCV vs. Auburn – Check back tomorrow for my prediction in the game preview, but SPOILER ALERT: shutup, little kid.
Auburn 45, UCF 17
UCF 34, Auburn 27 – FAILURE
Citrus Bowl presented by Overton's (12 p.m. ABC)
Notre Dame vs. LSU – This one sounds fun, but that's about where it ends. LSU is blah and their offensive coordinator is probably out after the game. That screams tanking. Oh, and Notre Dame was better this year, but they still aren't much more than their name.
Notre Dame 21, LSU 17
Notre Dame 21, LSU 17 – SUCCESS! ***PERFECT PICK***
Rose Bowl Game presented by Northwestern Mutual (4 p.m. ESPN)
Georgia vs. Oklahoma – Georgia won a terrible SEC East. Georgia lost huge at Auburn. Georgia got to play Kentucky and Georgia Tech while Auburn was beating #1 Alabama. Georgia got to play Auburn again in pretty much a home game. That's the biggest thing they've done all year. They are still the team that was blown out at Auburn. They are still the team that built a record on the SEC East. Oklahoma has the Heisman winner and has won big games on the road. They'll win.
Oklahoma 31, Georgia 21
Georgia 54, Oklahoma 48 – FAILURE
Allstate Sugar Bowl (7:45 p.m. ESPN)
Alabama vs. Clemson – Alabama's biggest win is… at Mississippi State? Clemson beat Auburn before Auburn was Auburn. Neither of these teams are anywhere close to what they were last year. The season just worked out this way. Clemson is still better. Tigers win.
Clemson 24, Alabama 21
Alabama 24, Clemson 6 – FAILURE
1/8
CFP National Championship presented by AT&T (7 p.m. ESPN)
Alabama vs. Georgia – Georgia will have nearly a home field advantage again. They are the better team as a whole. Alabama has the better players at spots and probably the better coach. But it will feel a lot like the SEC Championship Game. Lots of Dwags getting their jollies. For the record, this is the worst outcome of the two.
Georgia 27, Alabama 23
Alabama 26, Georgia 23 – FAILURE
Now that I've picked the bowls, you should go join the bowl pick'em. Just make sure you have them in prior to each game, but go ahead and do them all so you don't have to worry about it. There's prizes and stuff.