If the latest email from Auburn isn't the final indication that the trees at Toomer's won't make it, then I don't know what is. In that email, there is a link to a page that asks for Auburn fans' input on what should be done as a replacement for the trees. There are five options listed.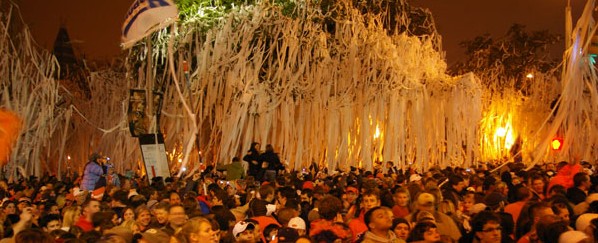 Option 1: Replant small oak trees in the same location as the current trees, which eventually will grow large enough for future generations to roll (see below for more information about timing).
Option 2:  Replant one or two very large oak trees, which could be rolled within a few years of the roots taking hold (see below for more information about timing and requirements).
Option 3: Move the rolling tradition to the intersection of Toomer's Corner (its original location) by building a professionally-designed, permanent structure conducive to rolling, which would become part of the village atmosphere downtown (see below for requirements).
Option 4: Design an artificial tree or sculpture to replace the current oaks as a permanent option.
Option 5: Combine any of the above options.
There are many more details on what each option entails on the site. Be sure to check it out and let Auburn know what you think by emailing rolling@auburn.edu.
I'm leaning towards options 1 or 2. I'm not even really sure what option 3 really even means. But anyway, give your input, and punch Harvey Updyke the next time you see him.
Thanks to @TrueBlueAU for the heads up.