A solid Week 8 has kept me with passing grade, but that's because half the SEC didn't play. But I did go 4-1 in the SEC.
Last week: 5-2 (71.4%)
This week: 6-2 (75.0%)
Overall: 73-22 (76.8%)
Now Auburn and Alabama aren't playing, but everybody else is. There are many games, so let's get to it. We don't have anything better to do.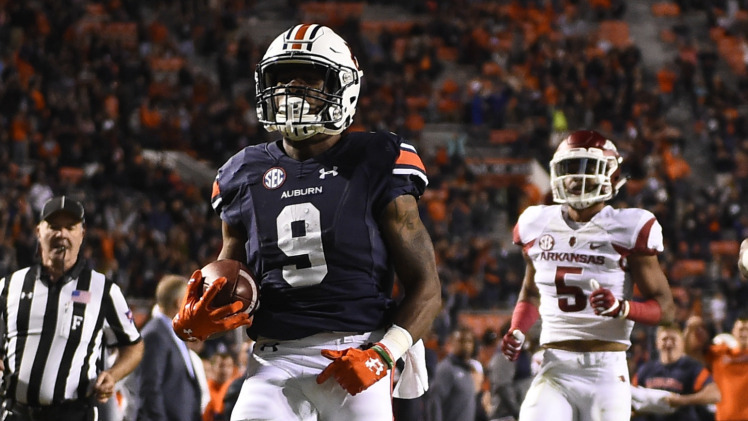 10/28
Arkansas at Ole Miss – The Battle of the Backup QBs is upon us. On one hand, Arkansas has the advantage of playing with theirs for almost a full two games. This is new to Ole Miss. That said, Arkansas is not very good at all. Ole Miss isn't, either, but it's at home and yeah…
Ole Miss 34, Arkansas 21
Arkansas 38, Ole Miss 37 – FAILURE
Georgia at Florida – The World's Largest Outdoor Cocktail Party is back for another installment in a rivalry that hasn't been that good in a long time, mainly because neither is very good when the other is. Part of me thinks that Florida pulls it together for a week, knowing the streak they have over the #DWAGS at the moment, but that's likely wishful thinking.
Georgia 31, Florida 3
Georgia 42, Florida 7 – SUCCESS!
Vanderbilt at South Carolina – I love Jake Bentley, but I could probably sleep through this one.
South Carolina 20, Vanderbilt 13
South Carolina 34, Vanderbilt 27 – SUCCESS!
Missouri at UConn – Missouri is weird, man. Not only are they playing back-to-back non-conference games in October, which never happens, but they are also going TO UConn. The SEC does not do this. I mean, unless you're Mississippi State.
The last time Rhett Lashlee saw Missouri, he was beating them in the 2013 SEC Championship Game. He has a little bit different team this time, and he won't be able to outscore the Tigers.
Missouri 48, UConn 17
Missouri 52, UConn 12 – SUCCESS!
Mississippi State at Texas A&M – This one is interesting. Despite being blown out by Auburn and Georgia, the Maroons have been pretty good at doling out blowouts themselves. We still don't really know what Texas A&M is, and it's the end of October. They've looked good for a half, they only lost to Alabama by 8, but then they struggle with UL-Lafayette. They also give up a lot of points and Mississippi State doesn't. I'm going Maroons.
Mississippi State 34, Texas A&M 23
Mississippi State 35, Texas A&M 14 – SUCCESS!
Tennessee at Kentucky – Wouldn't it be nice if you got to lose all your games against good teams and then pretend your rivals are Kentucky and Vanderbilt? It would be nice if Tennessee could do it. They won't. They're done and Kentucky still ain't out of this.
Kentucky 17, Tennessee 14
Kentucky 29, Tennessee 26 – SUCCESS!
Other Games of Note
Penn State at Ohio State – Penn State might be good. Penn State might be playing in a weak conference. Both of those are probably true. Ohio State has been known to lose a big game, but I think they might have the team and the environment to take this one.
Ohio State 28, Penn State 27
Ohio State 39, Penn State 38 – SUCCESS!
North Carolina State at Notre Dame – It's a shame one of these won't be in the Final Four. Notre Dame has seemed to have gotten hot, but I'm still not sure who they've beaten. That beatdown over an overhyped USC team that probably should've lost to Texas looked good last week, but I don't know, man. I think the Wolfpack is little more legit.
North Carolina State 31, Notre Dame 21
Notre Dame 35, North Carolina State 14 – FAILURE
Now that you know who will win, head on over to the 2017 War Blogle Pick 'em and get your picks in. There will be weekly prizes and an overall winner at the end of the season. It's easy. Do it.