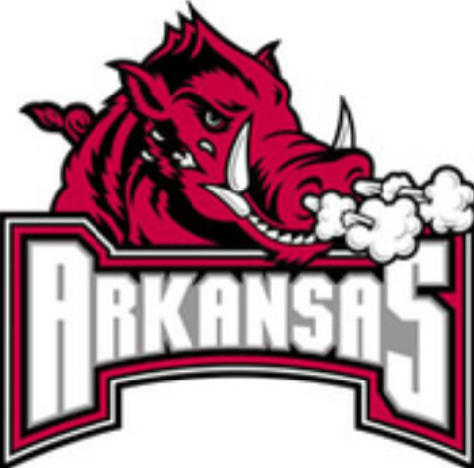 One year removed from dismantling the Arkansas Razorbacks by a score of 56-3 in Jordan-Hare Stadium, the Auburn Tigers travel to Fayetteville to face the familiarly annoying foe once again.
Flush in the middle of the 2016 season, Auburn was 4-2 and the lower ranked team when the Razorbacks visited the Plains. Arkansas was 5-2 and ranked #17. Auburn proceeded to score early and often and set an SEC rushing record for a conference game. In fact, the Tigers outrushed the Hawgs 543-25. From that point forward, Arkansas won 2 more games the rest of the season.
As Auburn visits Arkansas, once again flush in the middle of the season, the Hawgs have only amassed two wins in the entire season. Meanwhile, Auburn has the 5-2 record this time. But there's a slight difference in this year and last.
Auburn is a much more complete team, more talented at almost every position. Arkansas is… well a lot worse than they even ended up being last season. Not to mention their starting quarterback is out, meaning they are letting a guy that looks like he'd play center for the Washington Generals take the snaps.
Bret Bielema is 27-30 in his time at Arkansas. That's terrible. If they didn't have to pay him 400 billion dollars to get him to leave, he would've been gone long ago. Instead, they are just flailing around with a guy who spent his first few years at Fayetteville trying to create rivalries and tell everybody how much he hated Auburn (for some reason).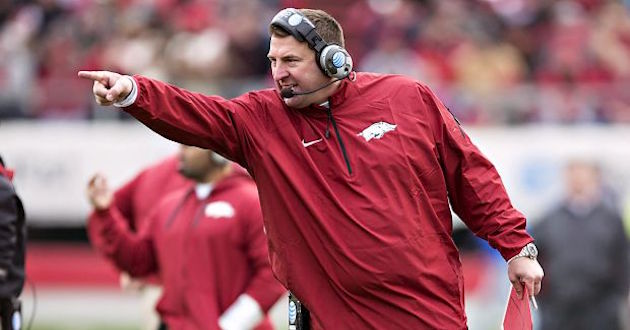 I know the big thought on Auburn is last week's loss at LSU. They shouldn't have lost at all. It should've been a blowout. Instead the offense went conservative with a 20 point lead on the road against a not great team, and that not great team hung around (scoring 6 whole offensive points in the 2nd half) and got the benefit of a punt return to give them the win.
Auburn did not play bad. A decision that could've gone either way ended up being bad because of a punt return. That's it.
Auburn is still one of the top three teams in the SEC. They proved it the month before. And please say they beat nobody in the previous month because one of those teams beat LSU by 30. But go ahead and say it.
The bottom line is that Auburn is better. Much better. Way better than Arkansas. And after last week's snafu, you know it won't happen again.
An Auburn team not as good as this one beat an Arkansas team much better than this one by 53 points last year. Gus doesn't hold back on Arkansas and he won't for multiple reasons this week.
Auburn will be up 28+ points at halftime after 2 touchdown passes from Jarrett Stidham and 2 rushing touchdowns from Kerryon. Malik Willis play and will score an unneeded touchdown late. Auburn wins big and reminds you that last week was not a bad performance, but a bad decision. One that can't and won't happen again.
Auburn 49, Arkansas 7