Auburn and Ole Miss entered their annual tilt as two teams going in two different directions. Auburn had won four straight and seemed to have righted all the wrongs from the first few games. Ole Miss had lost two in a row and was looking to avoid their fifth loss of the season. While it isn't as matter of fact as it sounds, those trends continued.
For 3.5 quarters, the game was a shootout in every sense of the word. Chad Kelly threw the ball all over the place. Auburn ran the ball all over the place. There wasn't a drive that I didn't think would end in points. But I never felt like Auburn would lose the game.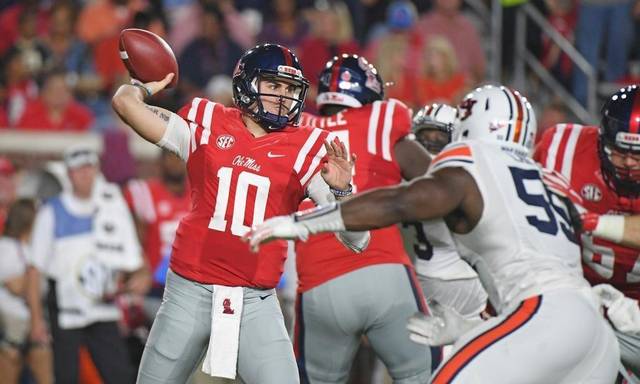 Even with Chad Kelly throwing for over 250 in the first half. Even with him breaking Archie Manning's single game record for passing yards. I never felt like Auburn would lose the game. Why? Here's why?
A team that relies on the pass will eventually throw a pick. That happened. A team that runs the ball controls the game. That happened, too.
In the first half, neither team punted. Ole Miss got one more possession and therefore led by one point at the half. The 2nd half was slightly more tame. Note: the blocked extra point by Montravius Adams after Ole Miss's first touchdown made the score weird all night and it may my head hurt.
Chad Kelly wasn't completing EVERY. SINGLE. PASS. anymore and Auburn's run game did what it does when it's run correctly. It wears the opponent down slowly but surely, and by the 4th quarter they are able to pull away. That's exactly what happens every time they play an offense that can keep up with them.
That being said, I don't think the Auburn defense gave us any reason to worry. First off, they fixed what was going on in the 1st half because the Rebels only scored seven points in the 2nd half. Second, there is no defense for a pass thrown 1.2 seconds after it's snapped, especially on a quick slant. There just isn't. So if they are able to complete the pass, you're going to have to rely on a few mistakes. As I said before, if you throw a billion times, a few mistakes will be made.
And the biggest, and almost only mistake of the night, happened when Josh Holsey took a pick 45 yards in the Auburn direction. He had played maybe the game of his career and was rewarded right when it mattered most. It gave Auburn a short field and it allowed them to ice the game. By the way, Auburn won't play another quarterback that can throw it like Chad Kelly. They just won't.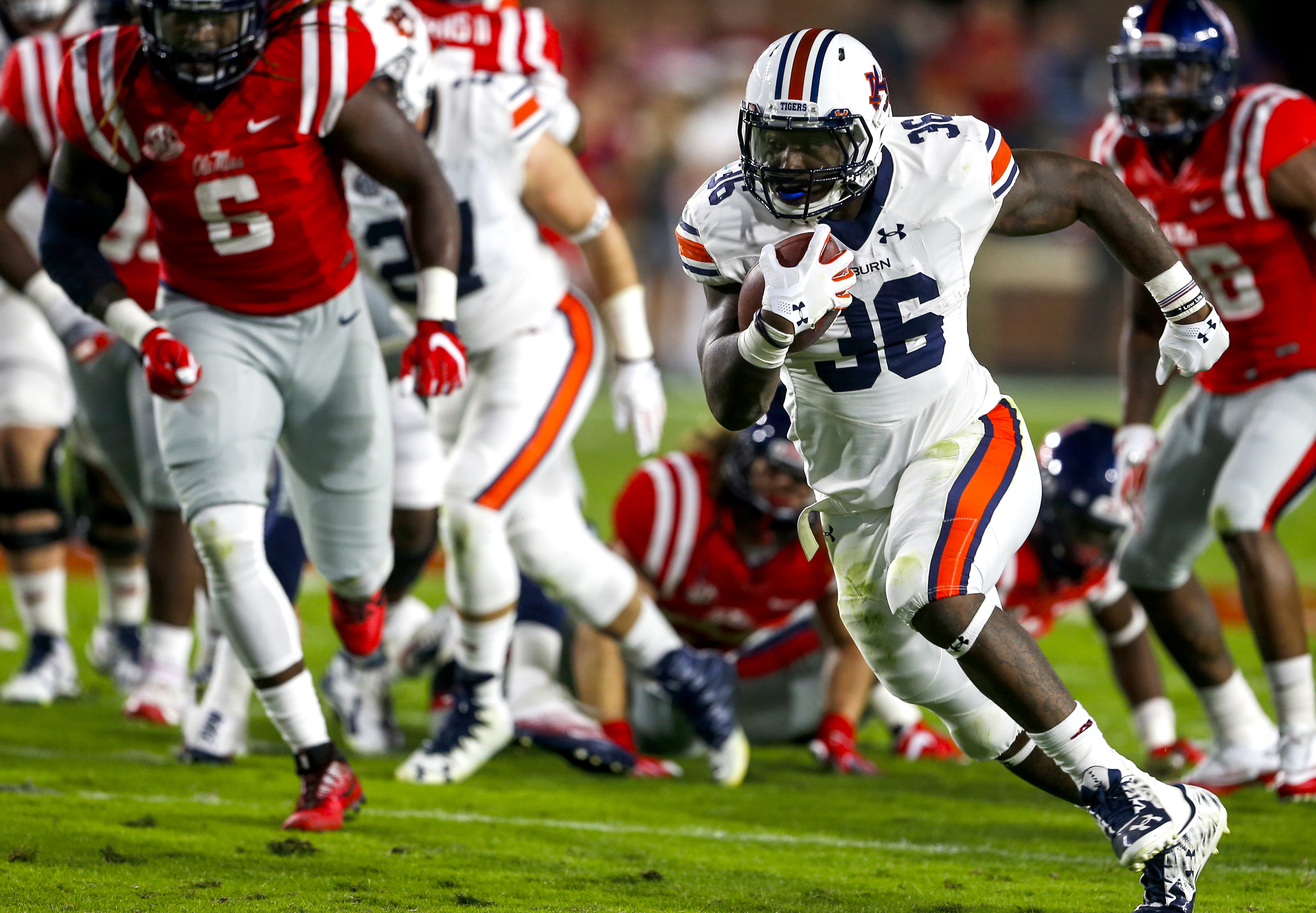 Oh, and Kamryn Pettway is awesome and I love him, but I may be able to get 5 yards a pop with the way the offensive line is playing right now. It's amazing how the play calls seem so much better when they are given a second to happen, right? Crazy.
When all was said and done, Auburn went on the road again and dominated on the offensive side of the ball while keeping another very good offense under 30 points. Both sides did their jobs and exploited a bad defense and controlled a good offense just enough.
Auburn ended a pretty tough October with a 4-0 record. Now they get an easier than expected November with the biggest test of all at the end. But for now, I'm going to enjoy these past five weeks and the future three weeks of what should be very, very winnable games.