Auburn and Ole Miss always seem to play around Halloween, so you know there are some Stranger Things going on here. Ehh, not really. I mean I've got some good things on their side for you, but this rivalry is a pretty standard Auburn vs. Team from Mississippi rivalry. Let's jump into their strangeness.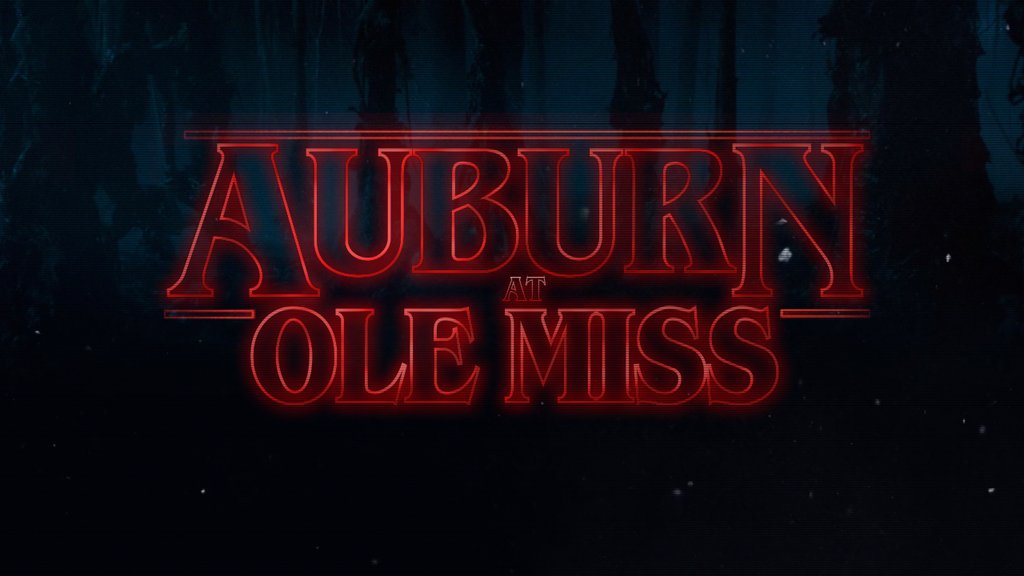 1. Chad Kelly is something.
He got his start at Clemson where he attempted to become a rapper named $wag Kelly. His only song was about himself. Hear it here:
Then he got into a few altercations, most notably with one of his Clemson coaches, so he was dismissed from the team. Like many, he then took his talents to East Mississippi State Community College, where Bo Wallace and John Franklin III also played a little JUCO ball.
He had a nice little season there before signing with Ole Miss for the 2015 season. But before that, he decided to visit his hometown of Buffalo, NY. After a night on the town he decided to fight a few cops and tell them "I'm going to go to my car and get my AK-47 and spray this place."
After a magical 2015 season that culminated with a Sugar Bowl victory, Chad took after another SEC quarterback and decided to finish his sweet chest piece.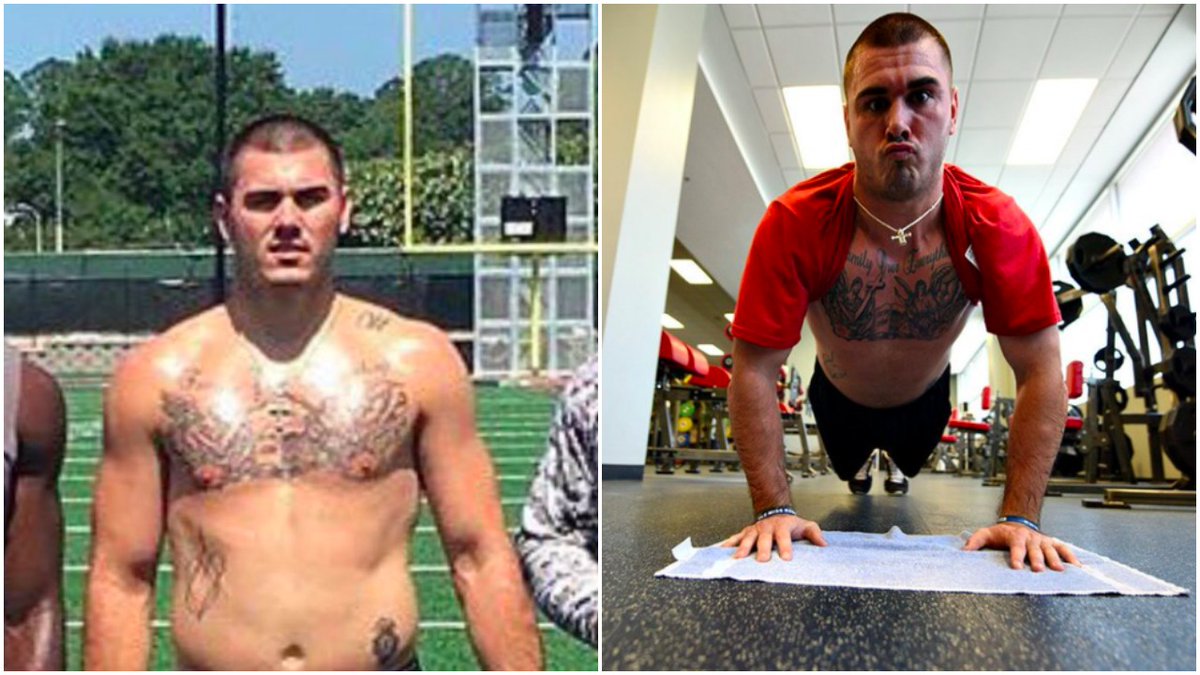 The 2016 season hasn't been as kind to Chad and his Rebels as they have been a part of two losses that included losing leads of 21+ points in each. To get past the pain, Chad set his eye on a certain adult film start that just so happens to pull for Florida State. She let everyone know that he slid into her DMs not once, but two times.
And just a few weeks later, during Ole Miss's bye week, Kelly returned north to watch his high school brother play football. After his brother was late hit out of bounds, which caused a pretty large scuffle, $wag took it upon himself to charge the field and get in the mix — against high schoolers — with a really long and weird shirt coming out from under his hoodie.
Yeah man, he's weird.
2. The Laremy Tunsil saga.
Around the time of the hiring of Hugh Freeze, Ole Miss, a perennial 6-win, bottom half of the SEC West team all of a sudden became a huge force in the recruiting game and subsequently on the field. Talent that would have never sniffed Ole Miss just up and decided to move to Oxford in droves. What does that usually mean? I'll let you answer that question. Or, I'll let Laremy Tunsil answer it for you.
After being one of Ole Miss's first 5-star signees, Tunsil had to sit out half a year for taking hotel rooms and a $3000 loan for his car. During that time, he apparently got in a fight with his step-father, who turned on him and started leaking info about everything that Ole Miss gave their family in an "intricate system" of compensating certain players.
This caused multiple lawsuits between the two. Between a stepfather and stepson. You don't see that every day.
And then on the first night of the 2016 NFL Draft, along with some direct messages between Tunsil and a paying coach, this video of Laremy smoking something in a gas mask was released.
After all that, after all the fights with his stepfather, after all the lawsuits, Tunsil was asked about taking benefits while at Ole Miss. He told the reporter that he had to say that he did before he was whisked off stage by some manager or agent.
The whole thing is just weird.
3. The tough Ole Miss game is not the norm.
As Auburn was busy building up a 35-point lead on Mississippi State a few week's back, I had to explain to @BabyBlogle that this was the norm. Mississippi State had only ever really been a challenge to Auburn while he was alive and he didn't know the Mississippi State that most Auburn fans know. The same can be said for Ole Miss.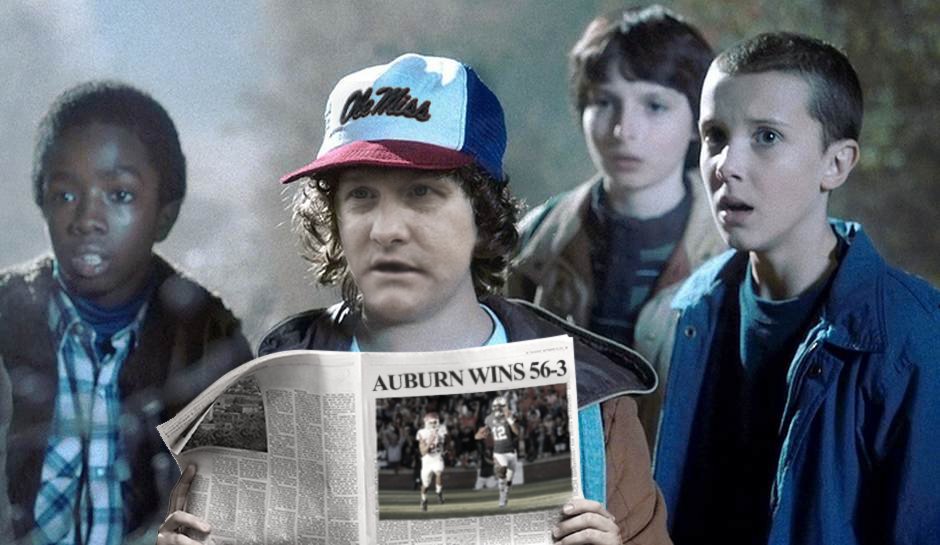 Other than a few years here and there, or a year where they had Super Bowl champion Eli Manning taking the snaps, this rivalry has never been close.
The overall record in the series has Auburn leading 29-11. Since 1971, the Tigers lead 27-6. Ole Miss has only won back-to-back games once in the series history.
Just look at the stats below. The only thing Ole Miss leads in is bowl win percentage. But let's be honest, when they go to bowls, it's usually in Shreveport against a low-level Big 12 team or C-USA's best. It's easier to win low-level bowls than those played after the New Year, and that's where Ole Miss typically plays.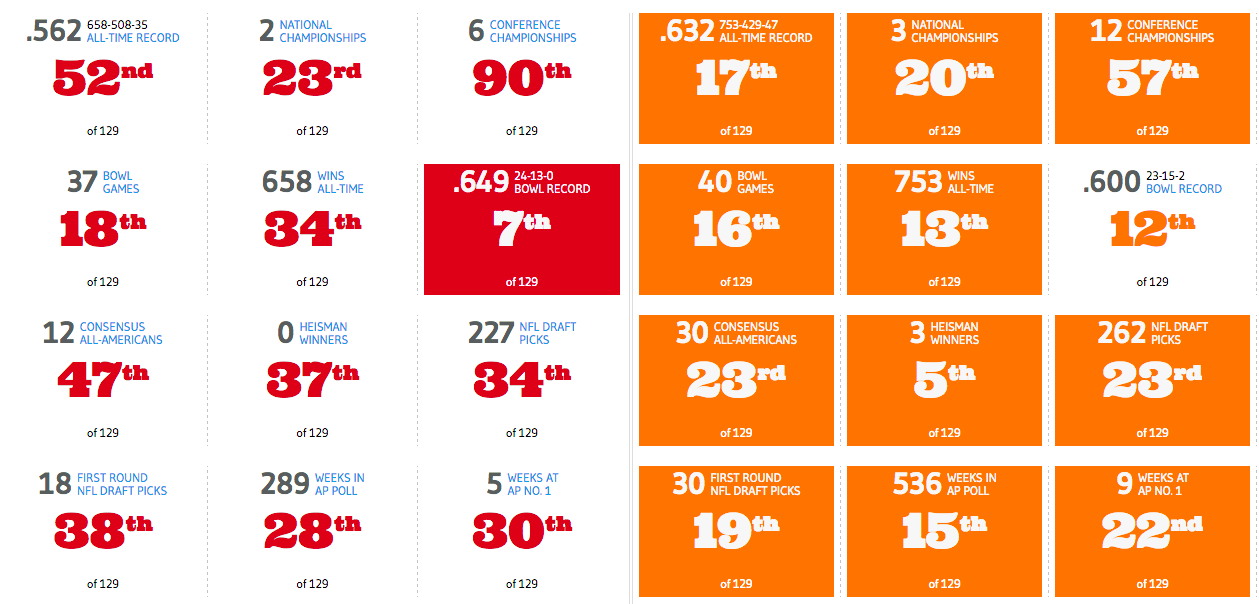 I know, new Auburn fans, it seems like Ole Miss is always a struggle, but this is all new. And after the methods that have caused this struggle have now come to light, be assured that it will return to the ways that it once and always has been.