I don't know what to say. I've never had to review a 53-point win in a SEC game. This is unchartered territory, and no, not just for Auburn. Its pretty unchartered for everybody.
I went into the game expecting Auburn to win, but I wasn't prepared for what I saw. Arkansas always has Auburn's number every time I think the Tigers should win with no problem. Even in 2010, even with Cam Newton, even when Auburn scored 65 points, Arkansas still kept it close until the midway point of the 4th quarter. This was something even Cam Newton didn't do.
The Razorbacks just beat Ole Miss, a team people still think is very good despite having four losses, and had only been beaten by the supposed two best teams in the SEC: Alabama and Texas A&M. There was no reason to think that this game would be that easy.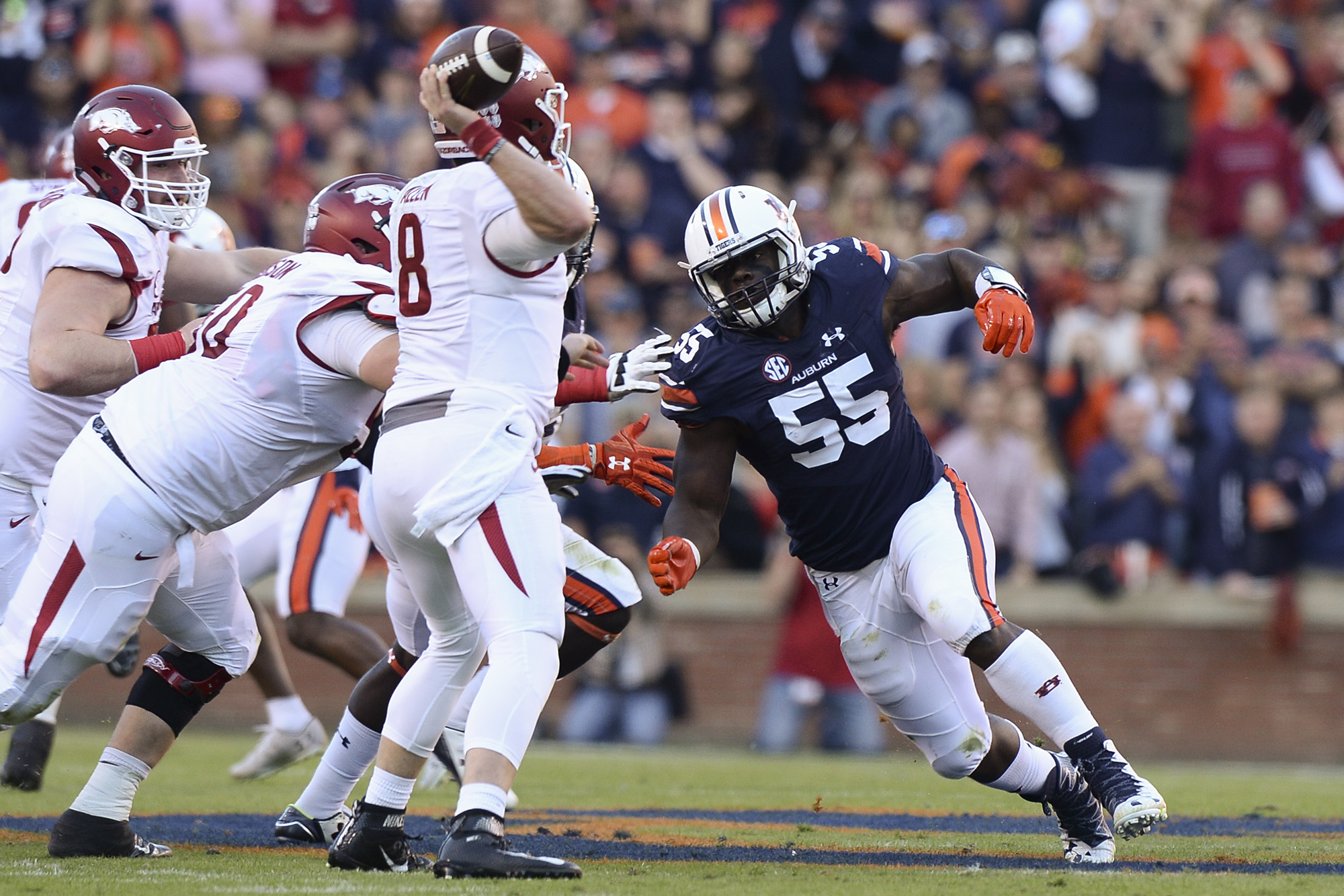 But from the first defensive stand that included an incorrectly taken away interception, and especially from the first offensive play, the game was over. I felt it as soon as Eli Stove took it around the end and saw nothing but green grass. I knew Arkansas was in for a world of hurt, and immediately my normal Arkansas worry was gone.
People are really starting to notice the Auburn defense. All year they've been given credit as the strength of the team and a nice little defense that's kept Auburn in every game, including the two losses. But I think it's about time we start looking at Auburn's defense as one of, if not the best in the country.
I mean, Arkansas's offense wasn't just some run of the mill offense. Austin Allen was the leading passer in the SEC. Rawleigh Williams III was the leading rusher in the SEC. And both did nothing. NOTHING. They couldn't.
Austin was constantly pressured, and constantly throwing the ball away. He threw for 400 against Alabama. 400.
On top of that, they rushed for less than a yard average against Auburn's defense. I had more rushing yards from the time I went to the bathroom. Their entire offense didn't break 225 yards.
I don't know what else to say. This was a good, SEC-leading offense that did nothing. And it wasn't like Allen threw a bunch of picks or anything. This was lining up and stopping the play. Legit. Defense.
And how about Auburn's offense? It's like they've taken the defense's stellar play as a challenge and tried their best to outdo them. Well, I think at worst they tied the defense's performance, and they really didn't do anything too special.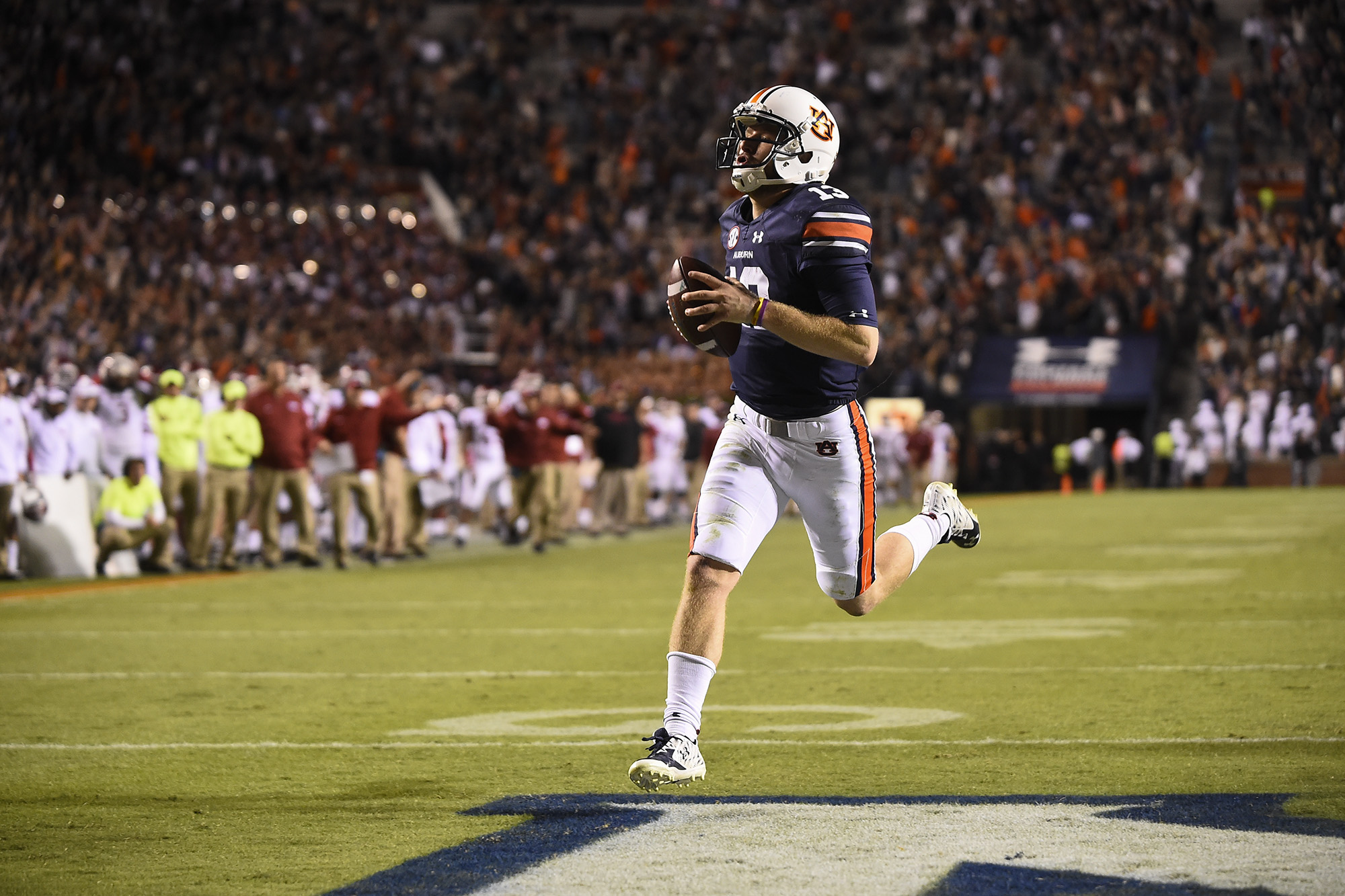 Remember 2013? Remember when Nick Marshall handed the ball to Tre Mason 85% of the time and nobody could stop it? That is exactly what's happening right now. And it actually works a little better because now it's such a surprise when Sean White keeps the ball that he can literally walk into the end zone or run 40 yards before anybody realizes he kept it. We might be dealing with a more dangerous offense than the one that went to a national championship game.
Since Auburn ran it, like, every play, I've seen rival fans say that Auburn is one-dimensional and can be stopped because of that. A) Nope. B) I'm pretty sure the passing game has been pretty stellar the last few games and I'm pretty sure Sean White is the most accurate passer in the SEC. C) If you can amass the most rushing yards EVER in an SEC regular season game, you do it. This team is as balanced as it's ever been and it's working. Go make up other lies to help you sleep at night.
If I had to complain about one thing, it would be that field goal before half time. Trash. 56-0 sounds so much worse than 56-3. And that is my only complaint about an entire game. Seriously, it's the only thing I can think of and I'm 99.9% joking about it.
Now Auburn hits the road again to take on an Ole Miss team that has lost back-to-back road games against teams that Auburn beat: LSU and Arkansas. The Rebels now have a losing record after seven games, but you know being at home, with a chance to ruin what Auburn's got going will be enough to make this one of the toughest games Auburn has this season. It's easily the second toughest game Auburn has left.
But for now, let's bask for one more day on one of the most dominant performances in SEC football history.