Since Under Armour sided with Auburn (a move I still love), they've released a line of sideline polos for fans to wear during the upcoming season. As we've discussed before, these aren't actually the polos worn by coaches on the sideline. They get their own special design that us common folk will never touch.
In 2012, Under Armour gave us a very Chizikian button-up version, and last year they went very different with a subtle Transformers look.
This year, they are going with a little Jordan Spieth look. Whatever that look is on the top half has been draped across Jordan during his disappointing 2016 campaign. Let's hope it doesn't translate to Auburn's football season. Either way, I like it.
You can buy your polo in time for kickoff in orange or blue here. Use code FREESHIP for free shipping.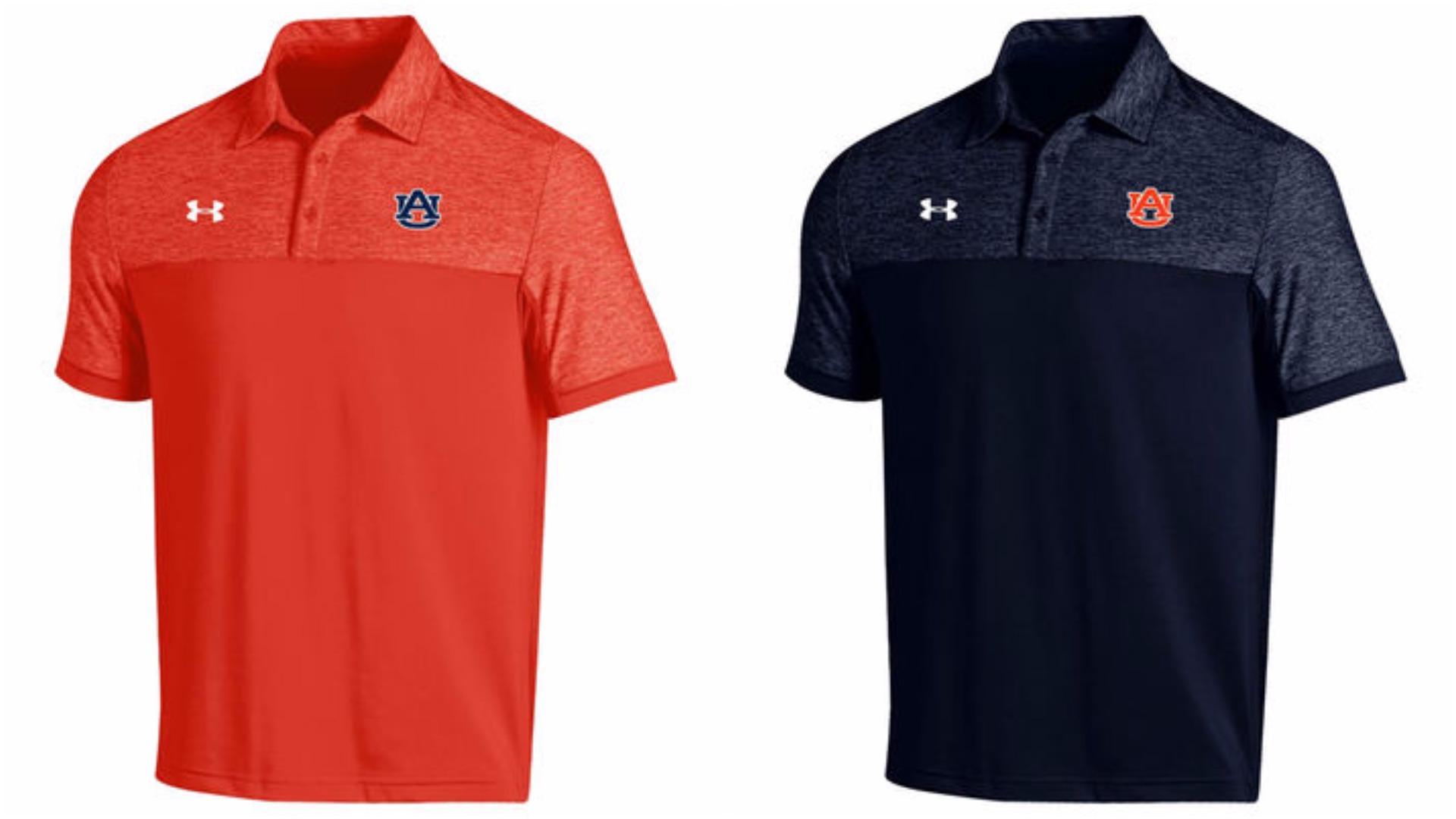 What do you think? You like?