Auburn has begun shipping football season tickets for the upcoming 2016 season, and a few lucky ones that live close to FedEx shipping facilities have already received them.
The designs on the tickets feature a raised AUBURN TIGERS across the top, likely a security measure, and then the rest is a… ticket. The images are fairly traditional. They could've put Cam on the LSU ticket like they put Cadillac on the Iron Bowl ticket last year.
One thing to note is the prices. The most expensive ticket is Clemson at $115 (both Alabama and Georgia were $115 last season), while LSU is $100. Sort of interesting.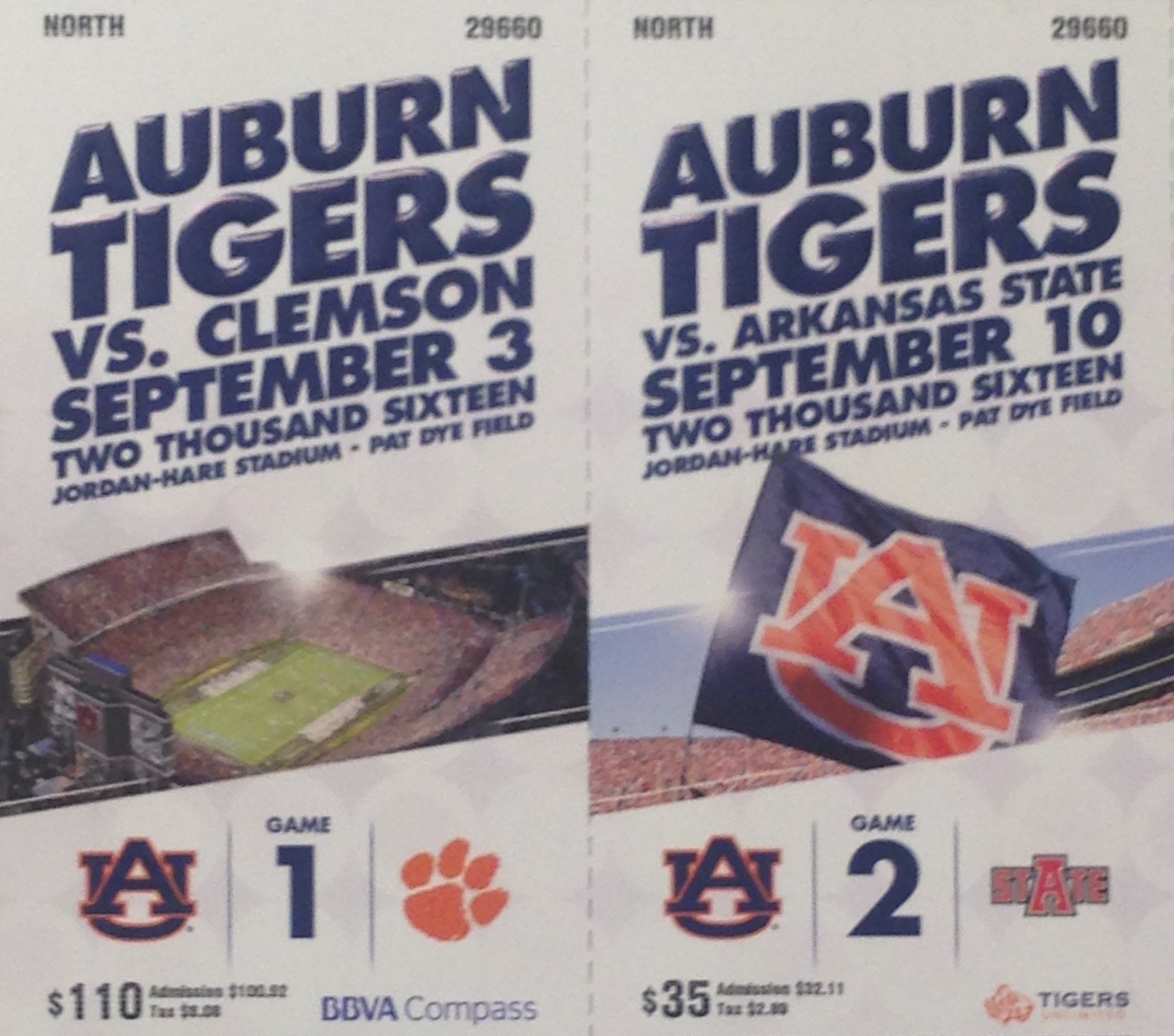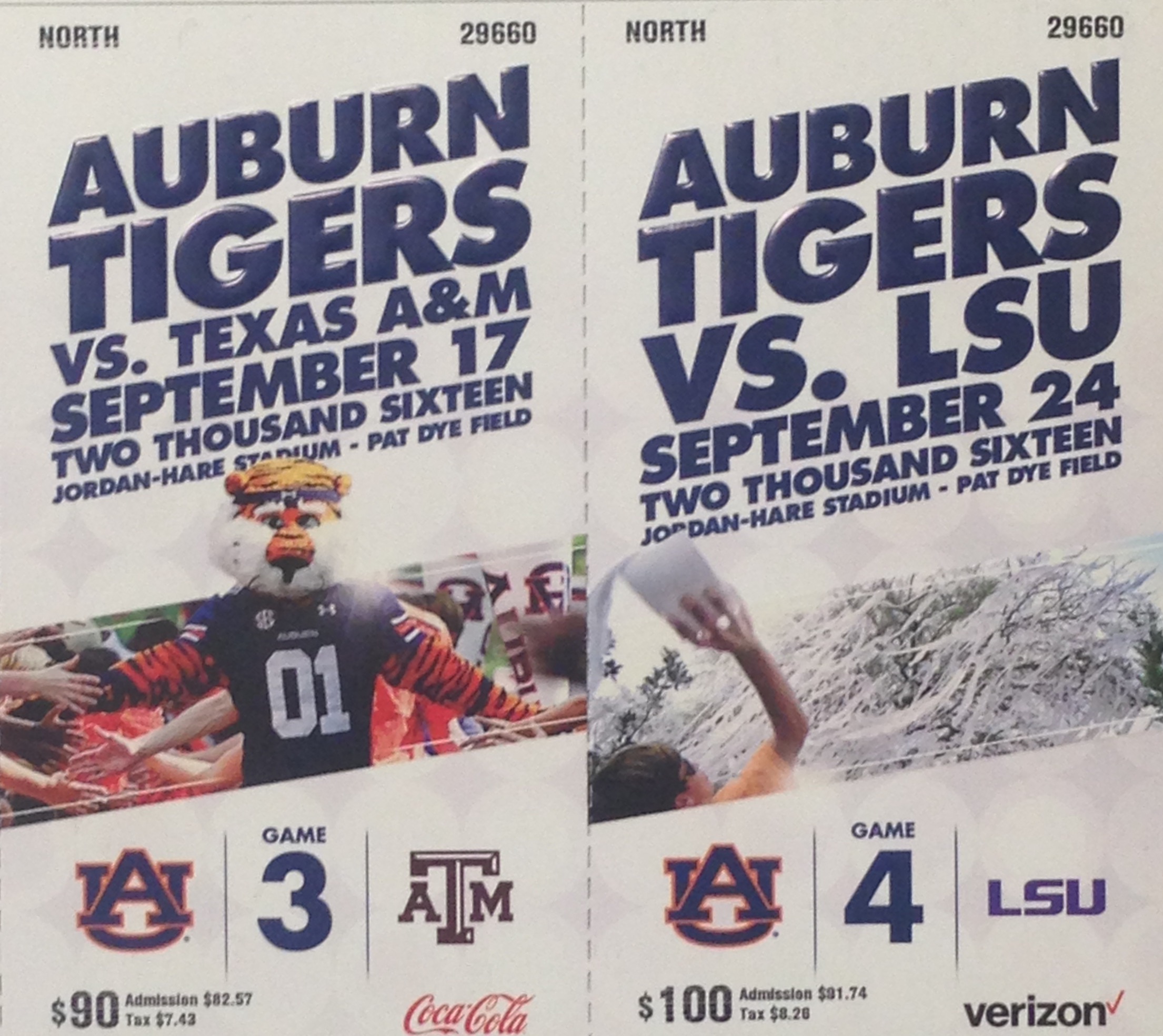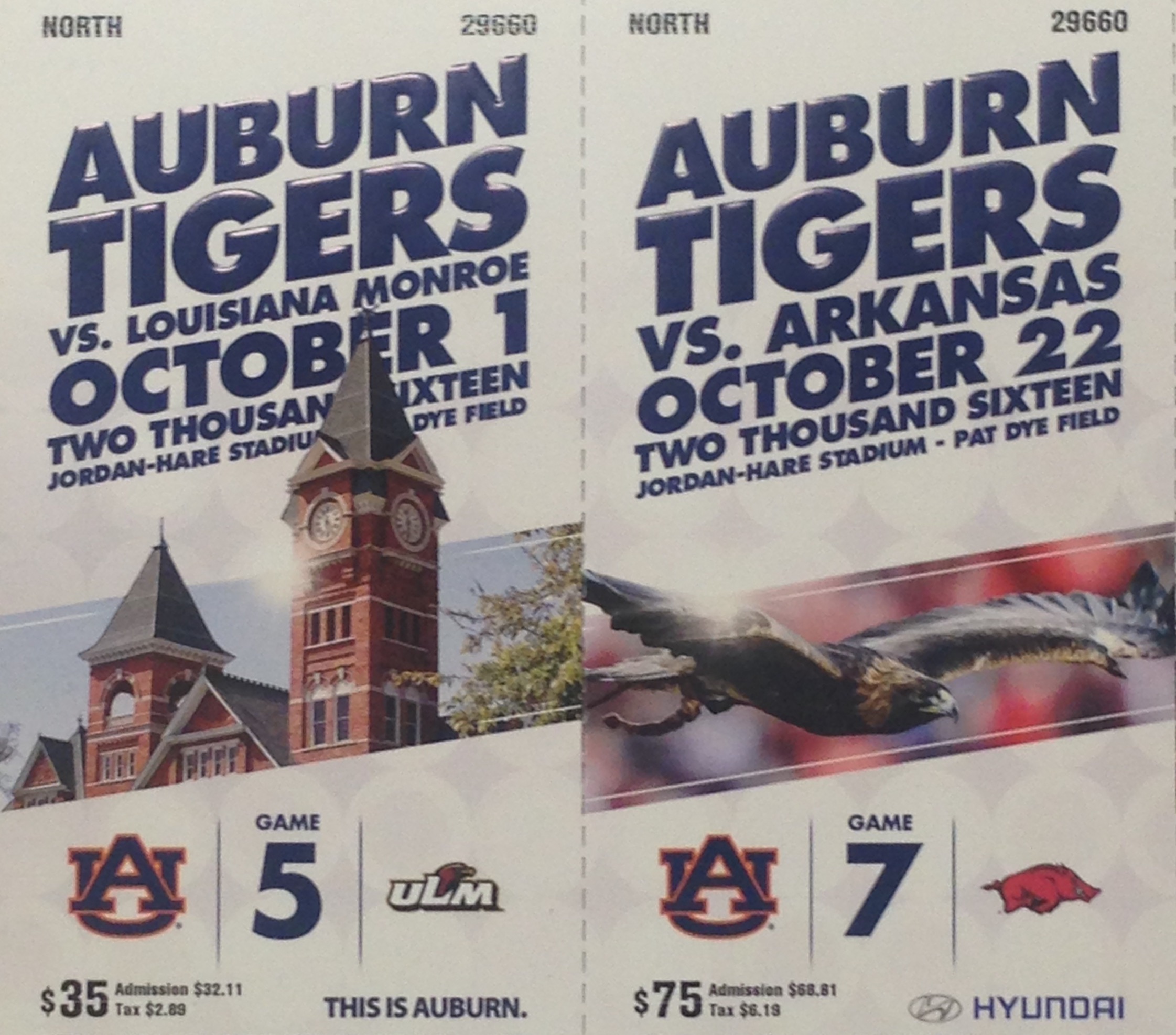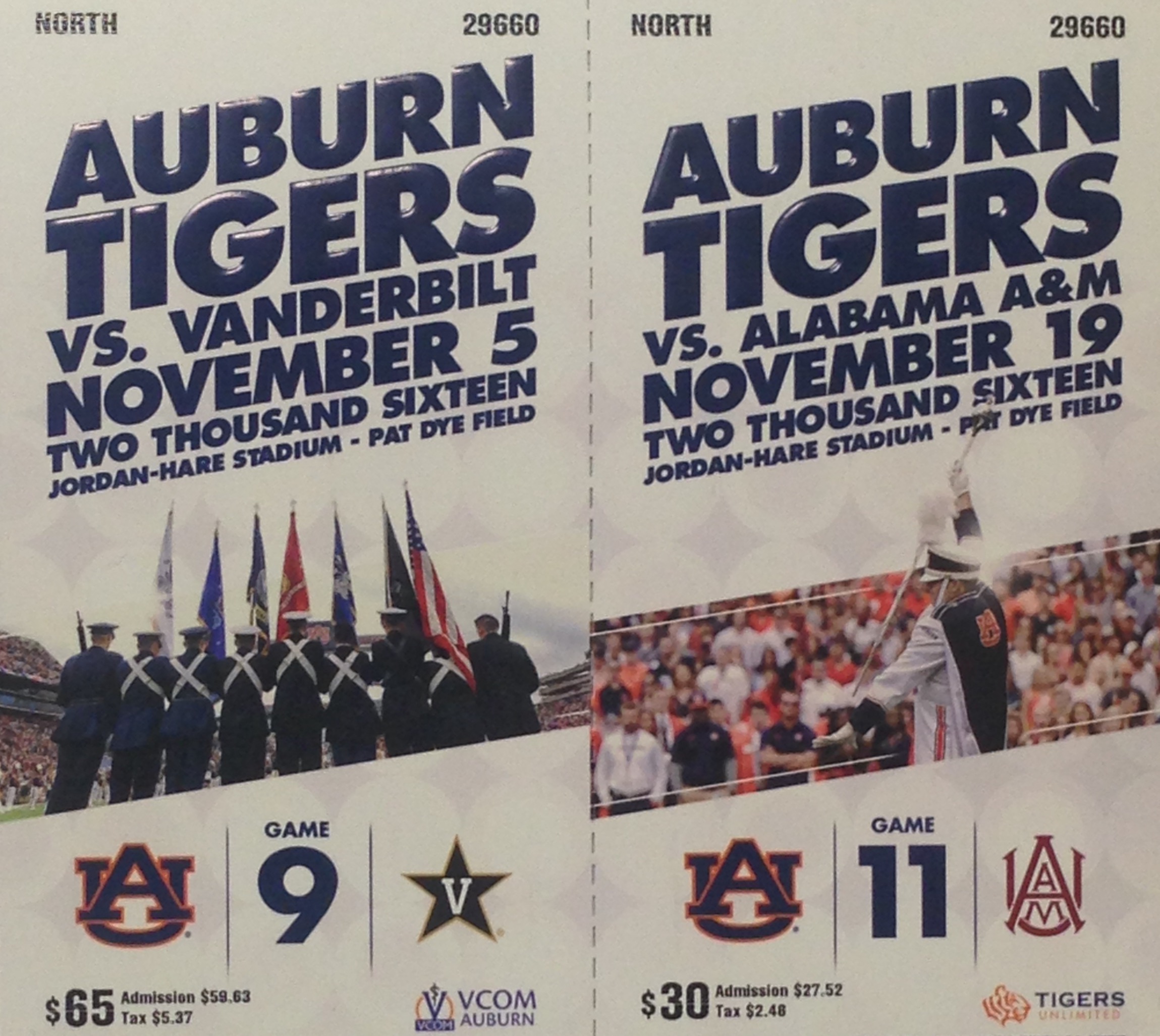 Thoughts? Have you gotten yours in the mail yet?