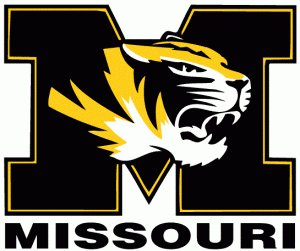 It's been hard for me to flip the switch to Missouri following that Iron Bowl win. After the craziness of the Georgia game, we had a full week to bask and then another full week to get ready for Alabama. Now, following an even bigger win, it's too quick of a turnaround for me to process. The good thing is that I'm not on the football team.
Earlier this week, former Auburn coach Tommy Tuberville told ESPN that this would be Gus Malzahn's toughest coaching week of the season. He said that the times he went to the SEC Championship Game, it was almost impossible to get the players to calm down after beating Alabama.
Malzahn said earlier this week that he worried this would be the case as well, but after one practice he could tell the guys had moved on and flipped the switch. That's not surprising. I can't tell you one time this season, even during the LSU loss, where the team didn't look focused or prepared. Aside from the offensive greatness and the attacking defense, that's the mark of Malzahn coached team. He has the boys ready to play.
The people that only know Auburn by two highlights – two of the biggest in college football history – label this team as "lucky." They see 0.001% of the season and think they've seen enough to label it all a fluke. Please.
You don't win 11 games with a fluke. You don't win 7 SEC games with a fluke. You don't beat #1, previously undefeated Alabama with a fluke. You don't lead the SEC in rushing – by a lot – with a fluke. You don't play and beat the toughest schedule of any team ranked in the Top 5 with a fluke.
This team is for real. This team is one of the most talented in the nation, with one of the top coaches in the nation. This team is the exact opposite of a fluke.
As for Missouri, they have had a nice little turnaround. Gary Pinkel hasn't done near the job that Malzahn has done because the mess he cleaned up this year was his own, but it's a good one.
The other Tigers are near Auburn's level in almost every major offensive statistic, they have a nice pass rush, and lead the SEC in sacks. They have big, tall receivers, and a mobile quarterback. They have the worst passing defense in the SEC and are 2nd in the SEC in rushing defense.
They lead the nation in unwarranted bandwagon.
I'm not saying Missouri is a bad team, but what I will say is that they haven't played the toughest schedule by any means. The bandwagon started when they racked up 5-0 start with the likes of 4 non-conference games – the toughest being Toledo – and Vanderbilt. The wagon really started picking up steam when they beat Georgia at the absolute height of their injury woes. There was no Todd Gurley or anybody else for that matter, and the Dawgs still rushed for 162. Auburn has everybody, which equates to 400 yards rushing.
The bandwagon hit full throttle when the other Tigers beat Florida. Now let's just look at that one and laugh. At the time, they had beaten the perceived kings of the East. Now those teams have a combined 12 losses.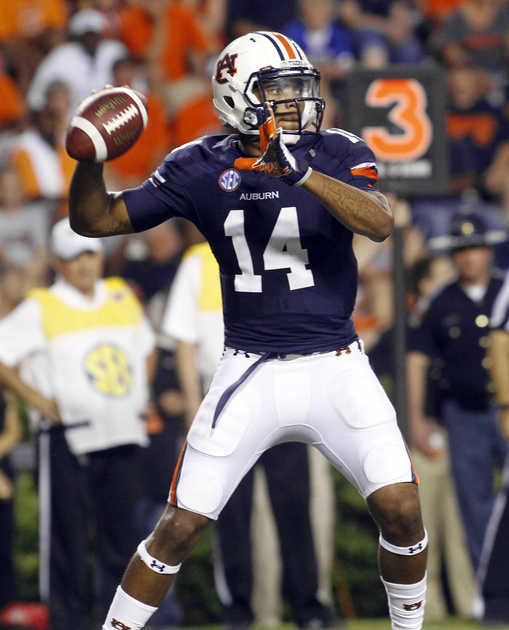 The biggest win on Missouri's schedule is Texas A&M, which came at home last week. That 28-21 win was the third least amount of points a team has scored on the Aggies' atrocious defense this season behind UTEP and SMU. Remember, Auburn beat Texas A&M at home and scored 45 points on them.
Oh, but Texas A&M scored 41 on Auburn and just 21 on Missouri. Well, I believe it's pretty obvious that Johnny Manziel has not fully recovered from the Auburn game. He's ended the season with two bad games in a row and has just not been the same Johnny. Regardless, this is Missouri's biggest win. I'd say it's Auburn's 2nd or 3rd.
When it comes down to it, part of me is very worried about this game. It has nothing to do with feeling like Missouri is better. It has everything to do with just laying an egg and letting Missouri win and ruining everything that has happened over the last few weeks.
It will never take those games and those moments away, but if Auburn has gotten this far, you don't want to see them lose it to the new kid in the conference.
On the other hand, I have this 2010 Oregon feeling. I was very worried that their offensive speed was going to get Auburn, but once I saw a few drives I realized that they were no match physically. Missouri is still a Big 12 team. They are undersized on their offensive line and don't have the overall talent that Auburn does.
None of them have played in the Georgia Dome. Almost every Auburn Tiger has, given that Auburn has now played one game in the Georgia Dome over the last four seasons.
I feel like Auburn is better prepared for the situation, better prepared for their opponent, and better prepared for the moments they will face in the game.
Auburn is the toughest team Missouri has played all season. Auburn just beat the toughest team they will play all season.
It will be close for a quarter, but 2010 will happen again.
Auburn 43, Missouri 24