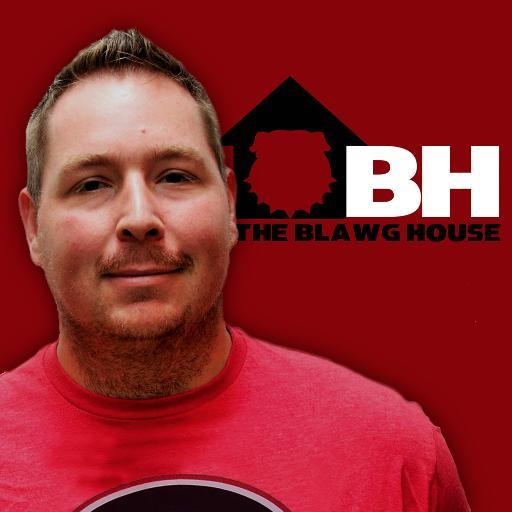 Cory Brinson from TheBlawgHouse.com is a college football writer and twitter personality (@TheBlawgHouse) that writes about Georgia football. Cory writes with an X's and O's perspective and, while a big Bulldog fan, still writes using the facts of the game, not opinions (his words). He's a regular now, but you may remember 2011 when he was part of one of the most commented-on posts ever. You'll love him.


1. What's a common Georgia fan's first thoughts of Auburn football right now?
Towards the beginning of the season, I think a lot of Georgia fans questioned the hype around Auburn, and, as everyone else in the country witnessed, that skepticism was warranted. However, I will say this, that game against Texas A&M actually turned some heads. I don't think Jeremy Johnson has even touched living up to the hype, nor has Muschamp's defense, however, last week's win against A&M had Auburn looking the best it had all season.
Also, not sure if you all know this out there, but the title "Second Chance U" has started becoming a fairly used term to describe Auburn.
2. What's the vibe like in Athens after a rough October and knowing a trip to a place where miraculous things happen is coming up?
In a few words… not too good.
The losses, losing Nick Chubb, the way Georgia has lost, and the lack of offensive production (specifically from the QB position) that Georgia had become accustomed to under Mike Bobo has really divided the fan base more so than any other time in the Mark Richt era. Last week there were a lot of rumors of coaches being fired or yelling at one another (I thought this was normal in football… maybe just me?), but they were able to go out and get the W last week against Kentucky by playing great defense and being very multiple from an offensive standpoint.
Also… is the "place where miraculous things happen" a reference to the magical bags of money Auburn delivers?
3. When you look under your bed to check for monsters at night, do you see Nick Fairley?
Is Nick even still in the league? Oh that's right… he got let go by the Lions because of his weight, and, now, he's getting run over every day in practice by Todd Gurley.
4. What will it take for Georgia to get rid of Mark Richt? Hasn't he kind of hit on everything that normally does a guy in?
If Mark Richt continues to fall like the team has done, yes, he will be gone. However, I believe the South Carolina game caused everyone's ego to be a little more inflated than it should have been. USC is terrible this year, and we beat a terrible team easily. However, before the season, the QB position was an issue (and still is). Youth on defense was an issue (and still is). There was nothing besides Nick Chubb and our pass rushers that said, hey, this team is going to be amazing. I think if you would have asked the average Georgia fan how they thought the season would play out, 10-2 or 9-3 would be considered a good year.
It has just been the way in which the season has unfolded as to why things are beginning to turn up on the Mark Richt hot seat talk.
5. Name two unheralded Dawgs that Auburn fans should keep their eye on.
I think the two that have caught my eye the last two weeks have been freshman WR Terry Godwin and sophomore DB Dominick Sanders.
Godwin has been a great compliment to Malcolm Mitchell at WR. He's been versatile and reliable. Last week, Brian Schottenheimer used him a good bit at QB in the Wildcat to mix up the offense a bit with the zone read. Terry ran QB a bit in high school and is dangerous with the ball in his hands, so it makes sense. Also, he was considered to be a top baseball prospect, so I don't doubt that we'll see him throw out of that formation soon.
Dom Sanders is one of the young stars in Jeremy Pruitt's secondary. He can move around at any position, he can roll up in run support, and is a ball hawk. He had two picks last week and almost returned one for a TD. He was highlighted by Pruitt last year and has continued to produce at a high level while just being a true sophomore.
6. Name two Tigers that worry you the most.
Obviously Carl Lawson is the big one to worry about. A definite NFLer and great pass rusher. I watched how he played against Ole Miss and Laremy Tunsil, and, for his first game back, and he has definitely provided a spark for Muschamp's defense.
The other is the emergence of Jovon Robinson at running back for Auburn. After two really good performances against SEC competition, it seems like Robinson is set to be the lead workhorse for Malzahn's offense. When he has a good downhill, power runner, Malzahn's offense is dangerous. Georgia will need to be very stout against the run in order to put the game on the shoulders of Jeremy Johnson (or Sean White).
7. What will be the biggest positional battle of this weekend's game?
I think it has to be Carl Lawson vs. Isaiah Wynn at LT. Wynn made his first start at LT last week against Kentucky after the Georgia coaches decided to shake up the offensive line. Wynn is just 6'2″ 280lbs… not your prototypical LT. But, he and the rest of the line paved the way for 300+ rushing yards last week. He'll need to play his tail off this week if Georgia hopes to have the same kind of success.
8. What's your score prediction and analysis?
I feel like this game to sit in the 27-21 area in favor of Georgia. Pruitt's defense has played fairly well when the offense doesn't turn the ball over 5 times or special teams don't give up a score. So, if Georgia can get the ground game going with Michel, Marshall, and Douglas and make something happen with Godwin and Mitchell, Georgia has a shot to walk out of War Eagle Tiger Plainsmen Field with a victory.
9. Where will Auburn and Georgia end up this season?
Based on remaining schedules, I see Auburn ending the season at 6-6 with losses to Georgia and Bama (good luck with that game… you'll need it), and Georgia at 9-3 winning out against Auburn, Georgia Southern, and Georgia Tech.
10. Watch this video and type the first five singular words that come to mind.
What. A. Lucky. F-ing. Play.