Following an offensively-anemic loss to Georgia, and heading into the Iron Bowl, Auburn was in need of a week to get right and get ready. Using the Idaho Vandals as a more challenging version of a bye week, they did just that.
The Auburn offense looked more like the unit that moved the ball with ease at Texas A&M two weeks back, except this time they kicked absolutely zero field goals in the red zone. In fact, they kicked zero field goals at all because they didn't have to. I love Daniel Carlson and all, but that was especially refreshing.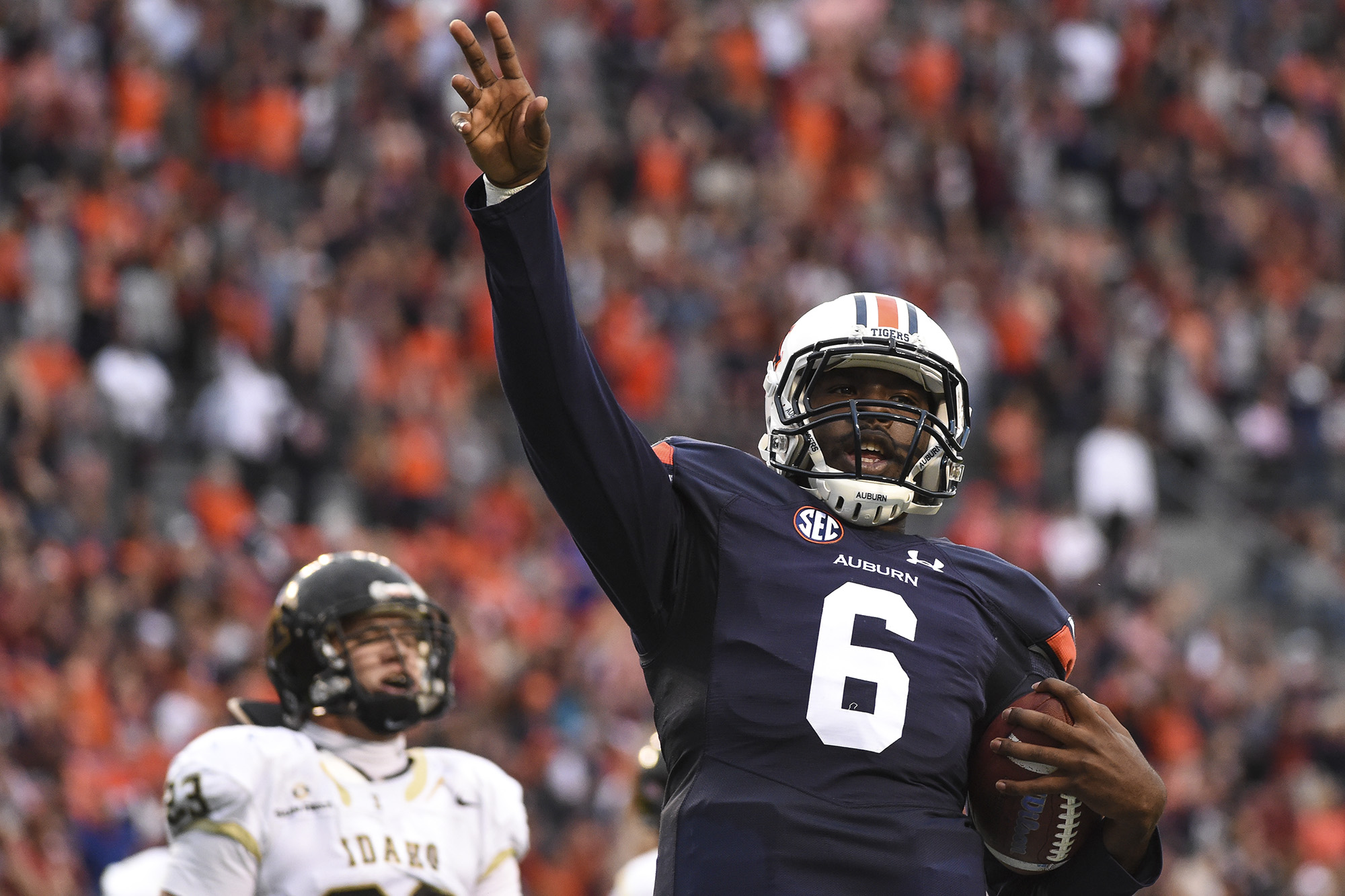 Jeremy Johnson threw the bubble screen well (as he always has) and he threw the few deep balls well (as he always has) as well. The difference this week was the zone read/quick outs to Tony Stevens. I know he connected to Stevens at least three times, and one was a touchdown. If the read is correct, that play is nearly unstoppable. And as we've seen with Nick Saban-coached defenses, anything involving a zone read can cause him trouble.
But not only was Jeremy successful throwing off the zone read. He also kept the ball on a few occasions, scoring on two of them. On both of the scores, I had absolutely no idea he had the ball. That's good reading, and that's also what has given Saban fits over the last few years. The read hasn't really been there all year, but this is the exact best time for it to start to show up.
Outside of Jeremy keeping the ball, the run game was on point (especially when Jovon Robinson was given the ball). Rushing for 300 yards against anybody is impressive, and Auburn pretty much did whatever they wanted to on the ground. There were some new wrinkles with Jovon taking the sweep, which was a good switch-up and a good match for his deceptive.
I was surprised to see Kerryon Johnson only run one wildcat, but I think he might be slightly banged up. And let's be honest, we know that play works. This Saturday was about fixing the things that didn't.
At the end of the day, Auburn's offense scored 49 points in less than three quarters. They were able to let Jonathan Wallace play quarterback. And even cooler, they were able to let Tucker Tuberville play a few drives. Even ever cooler was that Tommy, his dad, was in the crowd.
One the defensive side of the ball, the 34 points against a SunBelt doormat may seem a tad troubling. But let's remember that people that I've never even heard of on Auburn's roster played most of the 2nd half. And given that he was calling timeouts with a minute left in the game, down 22 points, Paul Petrino was hellbent on taking advantage of his 1s play Auburn's 3s and 4s.
Take away the humongously broken play on Idaho's first offensive snap, and Auburn's first team defense gave up 10 points. That's fine. Oh, and the defense also scored a touchdown on a pick six, so there's that. If you had any idea that would happen, you should be on IronBet.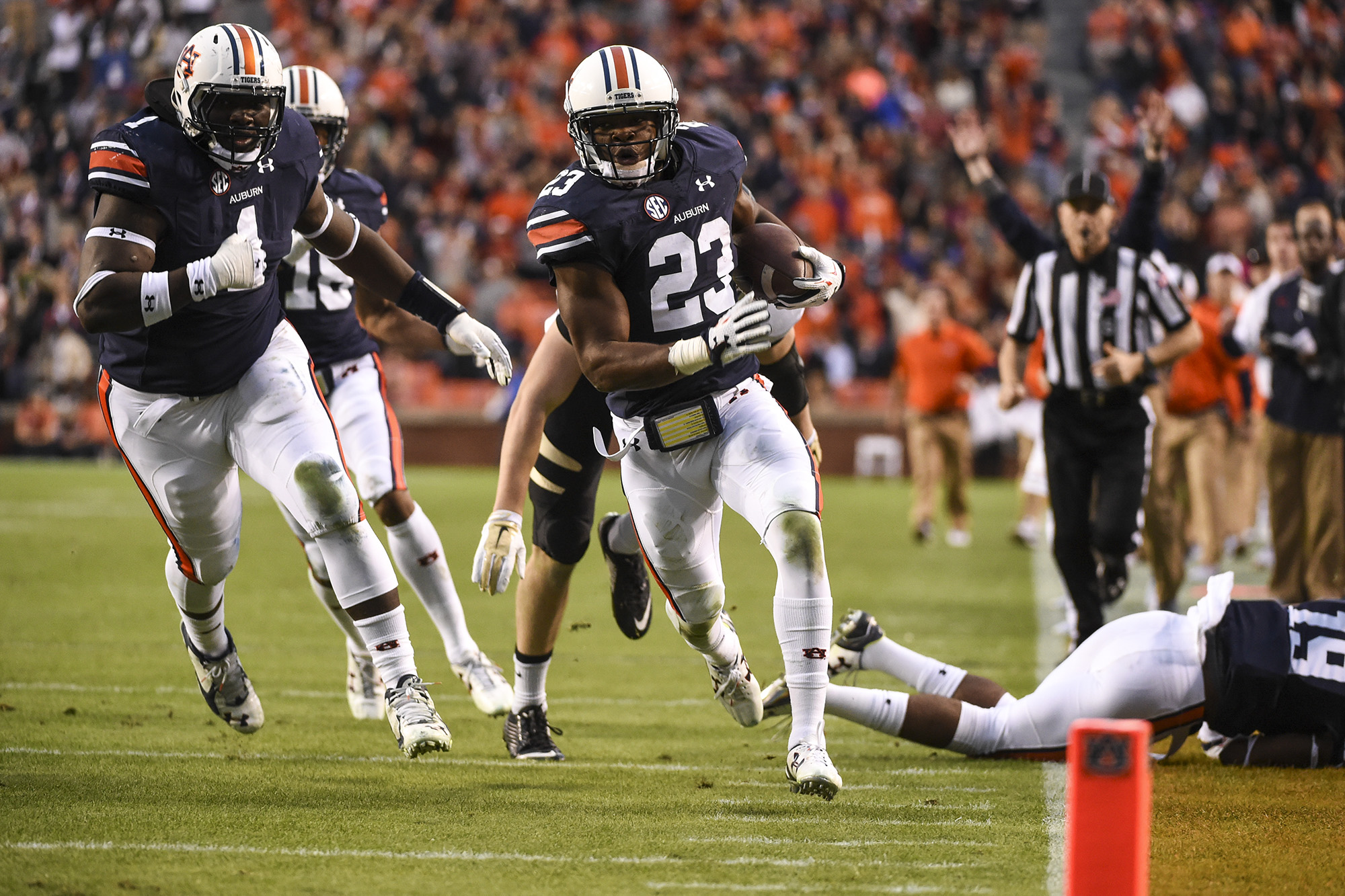 I did say in my game preview that the Vandals were capable of scoring, they've scored over 40 points multiple times this season. And given that they run the exact type of offense that gives a less talented team to dink-and-dunk against a more talented team, giving up around 20 points plus 14 points while the scout team is on the field is nothing to worry about. It means nothing.
This game wasn't about defense. It hasn't been about defense for weeks now. Since Carl Lawson has returned, the first team defense is giving up around 14 points a game.
When all was said and done, this game was exactly what Auburn needed, and unless you're still mad about 34 points being scored, couldn't have been much better.
The offense got their rhythm back. The defense made explosive plays. Guys that do nothing but put in hard work got to hit the field. It was a good day.
Now, it's time for Alabama.