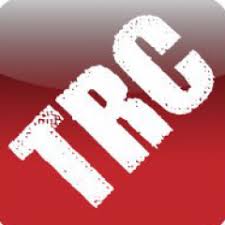 The Rubber Chickens Blog has been the bastion of South Carolina fandom blogging since the turn of the century… or something. They have gotten old like all of us and don't write as much as we used to, but I was lucky enough to pluck some answers from them for this week's From the Other Sideline. Like most South Carolina football fans, they do not like Clemson (plus), aren't very cocky (plus, double plus for the pun), and are generally pretty nice (plus).

1. What is a South Carolina fan's first thoughts of Auburn football right now?
I think South Carolina fans have a healthy respect for Auburn, and even have a kinship since our most hated rival Clemson Tigers borrowed every ounce of their identity from Auburn many decades ago and we probably like to point that out as much or more than you do.
As far as this year's game goes, there seems to be a belief that if we can put four quarters together we have a chance to pull the upset this weekend. From a distance this edition of the Tigers appears to have more flaws and is experiencing a little more dysfunction than recent years.
The Auburn offense is talented but inconsistent, and the defense is still figuring out a way to replace a ton of talent from last year. You have the edge in talent for sure, but this group of Gamecocks is very tough (like their head coach) but maybe a little boneheaded (like their head coach). We probably should've beaten Tennessee, and somehow got seriously outplayed by Florida but still had a chance at the end. I expect a real grind it out, mistake-prone, fans bitching and moaning about how bad our teams are kind of a game.
2. What's been one disappointment and one positive from South Carolina's season so far? Did the Vandy win give *any* hope?
The disappointment is the continuation of lapses in concentration by both our players and coaches. It shouldn't be a surprise at this point, but the inconsistency of effort, time management, untimely penalties and mistakes, and other correctable issues have been a hallmark of Will Muschamp's time at South Carolina. When you hear Muschamp talk X's and O's, effort and mindset, he sounds borderline brilliant (pause for laughter, but it's true). But both he and his players have a difficult time of putting 60 solid minutes together between the lines during any given week. (The over/under on us calling an unnecessary timeout during the game this week is 1.5, and you'll know it when it happens.)
The biggest positive has been the play of sophomore running back Kevin Harris. In the preseason, true freshman running back MarShawn Lloyd was dazzling and the presumed starter before tearing his ACL. At that point it appeared we'd have a running back by committee between Harris, Deshaun Fenwick and Zaquandre White. But since early in the opener against Tennessee, Harris has run like a wild man, showing both power and speed that I'm not sure many of us knew he possessed. He's currently the second leading rusher in the SEC with two 100-yard games under his belt. (Here's a link to his 88-yard touchdown run on Saturday, the Vanderbilt DB taps out at about the 30-yard line trying to catch him.)
As far as Vandy goes, it was a nice, comfortable win on the road in the SEC, but it was also a Vandy team that was playing with something like 56 scholarship players. I'm not sure we can project any future success based on a win over what was essentially a JV team.
3. What's the vibe on Muschamp?
Ugh, where to start. After the Tennessee and Florida games the torches and pitchforks were back out. The very few Muschamp supporters that are left pointed out that we lost to two pretty darn good teams, and to this day continue to harp that Muschamp inherited a "mess" from Steve Spurrier. (Muschamp won 16 games his first two years with that "mess", and is 5-10 in our last 15 games.) The really bad part is we're probably stuck with Will for a while no matter how he performs, because our Hall-of-Fame-baseball-coach-turned-athletic-director Ray Tanner gave Muschamp an extravagant, unneeded and ill-advised buyout. In the age of Covid, the general consensus is Will is safe after this year no matter what happens.
Don't get me wrong, I like Will personally, he's a good ambassador for the university and the kids love him. I want him to succeed as much as anyone. Plus he did this. But there's a mountain of evidence building that he's simply not a very good head football coach. (If your readers are interested, I wrote about the state of South Carolina football at the end of last season, which gives some context to our Will Muschamp relationship.)
4. If you could have Stephen Garcia on the team right now, would you take him?
Many Gamecock fans would disagree with me, but for me that's a no, dog. While he had a load of arm talent and moxy, his brand of undisciplined and inconsistent would not be good for this team. As a side note, I'm curious how many of your readers know Garcia played his last game as a Gamecock against Auburn in October of 2011? South Carolina was a decided favorite, Garcia played the worst game of his career, and Auburn upset us 16-13 in a game that ultimately cost us the SEC East title. A couple of days later Garcia was booted off the team for disciplinary reasons.
5. Who are two generally unknown Gamecocks that Auburn fans should be worried about?
Aside from the aforementioned Kevin Harris, I'd be on the lookout for wide receiver Shi Smith. He played in the shadow of Bryan Edwards (now with the Raiders) for three years and has really come into his own early this season. Transfer quarterback Collin Hill is also intriguing. He transferred from Colorado State, following new offensive coordinator Mike Bobo, and beat out incumbent Ryan Hilinski. Hill hasn't exactly lit it up so far this year, but has a strong arm and great pocket presence. I think he has a 300+ yard game or two in him coming up.
On the wishful thinking side are a couple of guys who haven't played a lot of snaps so far this year. Dakereon Joyner is a QB turned WR who is talked about a lot but hasn't gotten many chances to this point. He took a reverse 50 yards to the house against Vandy and will hopefully get more chances going forward. On the defensive side, true freshman Jordan Burch is just built different. Again, he's a guy who hasn't gotten a lot of snaps, but when he has he's made some eye-popping plays.
6. Where do you see each team having a distinct advantage over the other?
We have two really good corners in Jaycee Horn and Israel Mukuamu, but our safeties have been well below average this season. Auburn's wide receivers scare me to death. Seth Williams has a catch radius that covers three states, and Anthony Schwartz, per my understanding, is very fast. I could see some coverage mismatches, or maybe a jet sweep or reverse, that could result in explosive plays for Auburn. In a tight game those are killers.
7. Who is your favorite Auburn Tiger of all time and why?
Oh my gosh this is such an easy question – Bo Jackson. He's simply the best athlete I've had the pleasure of watching in my lifetime. I'm so glad there was a documentary about his exploits because kids need to know. He is forever an icon, and my favorite non-Gamecock and non-Michael Jordan athlete of all time.
If you want some deeper cuts I'd have to go with Cadillac Williams and Ronnie Brown. Such an impressive duo. Back in the day I enjoyed watching Dameyune Craig. I loved Lutzie too, rest in peace.
Outside of football, who doesn't love Charles Barkley? Whoever it is I don't want to be their friend.
8. What's your analysis/prediction for this week's game?
Look man, we gotta end this losing streak before it hits the century mark. The Gamecocks are going to build a two-score lead before hanging on 27-23 in a nail-biter.
9. Where do you see Auburn and South Carolina ending up this season?
Isn't the SEC nuts so far this year? The game of "we should win that one and lose that one" changes every week. I think Auburn is going to finish 5-5 this year, but I can't tell you which games are going to add up to five in each column. Again, I think the Tigers have the talent to win more, but the grind of the SEC week in and week out is going to be tough.
I'm slightly optimistic about the Gamecocks at the moment, which means I'm going to revise my early 2-8 prediction to 4-6. That should solidly get us into the Birmingham Bowl. (curls up in a ball and cries)
10. Do you have memories of your great-great-grandfather telling you stories of that one time South Carolina beat Auburn?
Of course you're referring to our lone victory in the series back in 1933. The funny thing is my grandfather (yes, I'm old) was an all-Southern conference running back for Virginia Tech from 1932-1934. I was really hoping I could claim a Hokie victory over Auburn back in one of those years, but alas, they didn't play each other during that time.
If South Carolina wins, I might tie an onion to my belt to celebrate, because back in 1933 that was the style at the time. (Grandpa Simpson, look it up.)