It won't be visible from space like it's counterpart, but the back of Auburn's new video board has gotten a little bit of luminescence. The huge logo that currently faces the old Beard-Eaves parking lot is now outlined in white light.
I thought when they put it up that the whole thing would illuminated like the similar logo on the East side of Jordan-Hare, but I think this is fine. As I've said many times, the back of the video board will be a work in progress for years to come.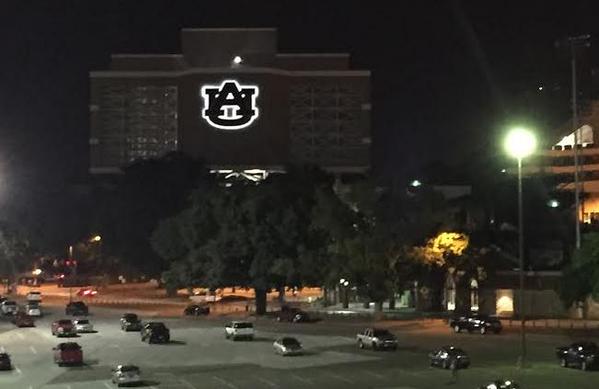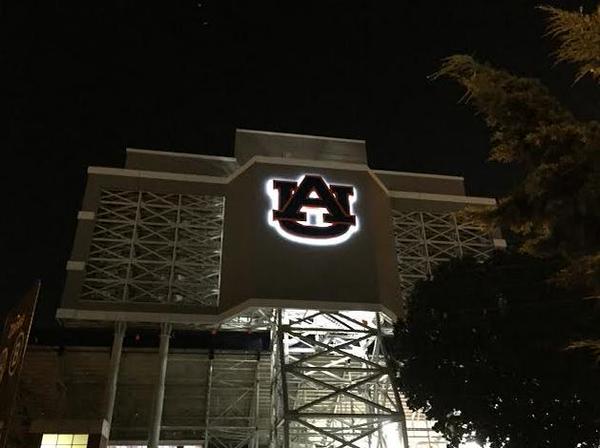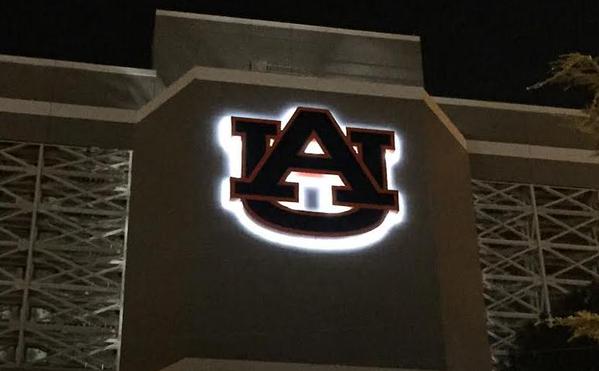 Pics from @AUGoldMine.