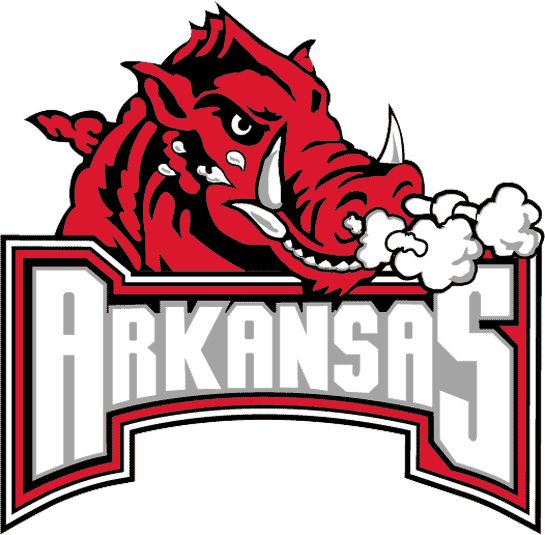 The 2014 college football season is finally upon us. It's time to right the few wrongs of 2013 and move on to bigger and better things. After the crazy wins against Georgia and Alabama, and winning the SEC Championship, it sounds crazy to say it could get better. But we know it can.
Although the narrative is that Auburn faces the toughest schedule in the history of football, it doesn't start off that way.
The Razorbacks from Fayetteville, led by a guy we call Bert because it fits him better than Bret, travel to the Plains for opening week. They shouldn't any better than last year's edition.
You'll remember last season when the Tigers beat Arkansas 35-17 with a ho-hum performance on the road. It wasn't Auburn's best game, but they didn't need their best game. Arkansas was bad. 0-8 in the SEC bad.
This season, their quarterback returns with about 6 games more experience than the last time we saw him. No time for real improvement from the worst completion percentage in the SEC.
Their running backs are the lone bright spot, as most Arkansas teams in history can claim, which will leave Auburn's defense with one single task. As long as they can plug up the holes and force the play into the aforementioned bad quarterback, Auburn should be just fine.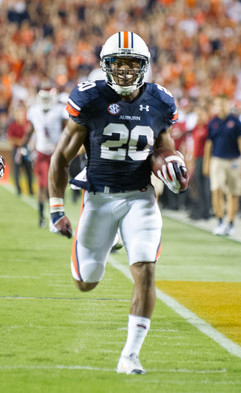 On the other side of the ball, Auburn is returning 95% of the best offense in the nation. Their receiving corps could be the best in Auburn history, which matches up well with Arkansas's atrocious secondary. The running backs should experience no drop-off and will continue on the running successes that Gus Malzahn's offenses are known for.
Yes, Nick Marshall isn't starting, but it won't matter. Jeremy Johnson will exceed what any normal back-up QB will do and may have the game out of hand by the time Nick comes in (probably in the 2nd quarter).
Bottom line, we know the system works and Malzahn runs it perfectly, regardless of who's in there. With another year to perfect it, there's no telling how good it can be.
A lot has been said about the new rivalry between coaches. A lot are saying that people are forcing the rivalry on the public. That's completely untrue. There is one person that is forcing this rivalry, though. It's Bert Bielema.
He wants so bad for something to be considered important regarding his program. He knows his team should be near the worst in the SEC; below Vanderbilt, Kentucky, and apparently South Carolina, so he has to grasp for anything.
He knows Auburn is the complete opposite of how he believes football should be, so the Tigers are the perfect choice. The sad thing is to watch him try so hard to get Malzahn to come back with something, but Gus is just like "buck sweep off."
It reminds me of Dan Mullen a few years ago, when he tried to act like Auburn was his big game because Cam Newton decided on his own accord to go play for a good football team. It's all around sad.
Regardless, it shows what Bert knows of his team. He knows he has nothing. He'll try to use any of this "rivalry" to pump them up. He'll sell it as shocking the world. He'll see this as an opportunity to sell his program, when he knows that all he's sold you was a guaranteed piece of… (Chris Farley voice).
Jeremy Johnson will throw two touchdown passes. Nick Marshall will come in and be responsible for two more. The tandem of Grant and Artis-Payne will score one a piece, and Duke and Sammie will fulfill our wildest dreams. It will be an offensive onslaught on the annoying gnats of Arkansas. It will be the blowout that Arkansas never gets from Auburn, but so deserves… oh, and it's gonna be hot.
Auburn 45, Arkansas 13