Update: the date is wrong. Auburn plays Arkansas on Saturday, August 30, 2014. This clock is set for Sunday, August 31. 2014, so we're actually 212 days away. This is not the first time this has happened, and the last time this happened things were not good. This needs to be fixed immediately.
---
Auburn's football season pretty much just ended, but that doesn't mean they haven't started working for next year. They can't help not to when there's a countdown staring them in the face letting them know when and what is next.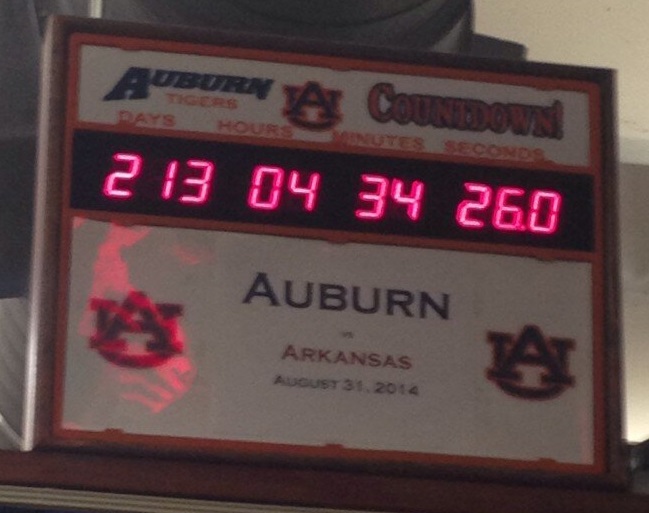 Is it really only 213 days until the season opener against Arkansas? Yes, apparently it is. And no, Auburn's jersey numbers don't go up to 213, so I can't give a player's name in the countdown.