Yesterday, we got an awesome shot of the snow covered green space outside Jordan-Hare Stadium. At the end of the post, I put in a subtle request for a shot from inside the stadium (I couldn't do it because roads are slick, y'all). Within a few hours, @Stories4Days sent me these. He somehow was able to get into the stadium. I'm sure it was totally legal.
The view is from the same corner that Chris Davis ended his run to win the Iron Bowl, and according to the 2nd picture, someone has been playing in the snow. Why they didn't trace Davis's run from one end to the other, I do not know.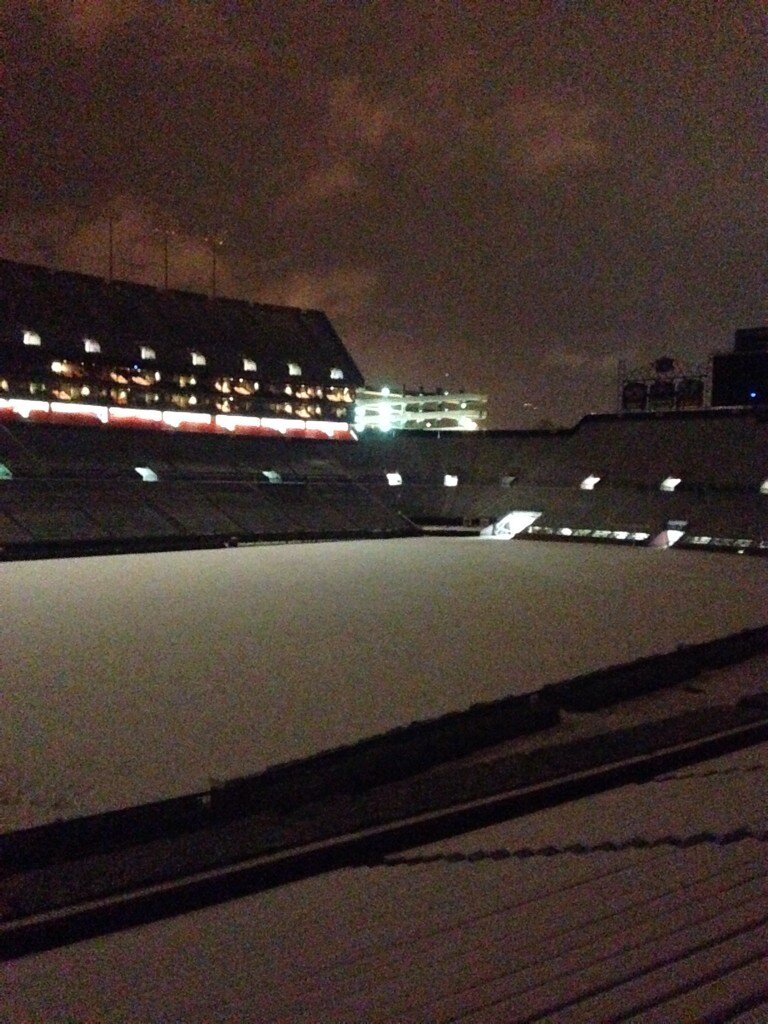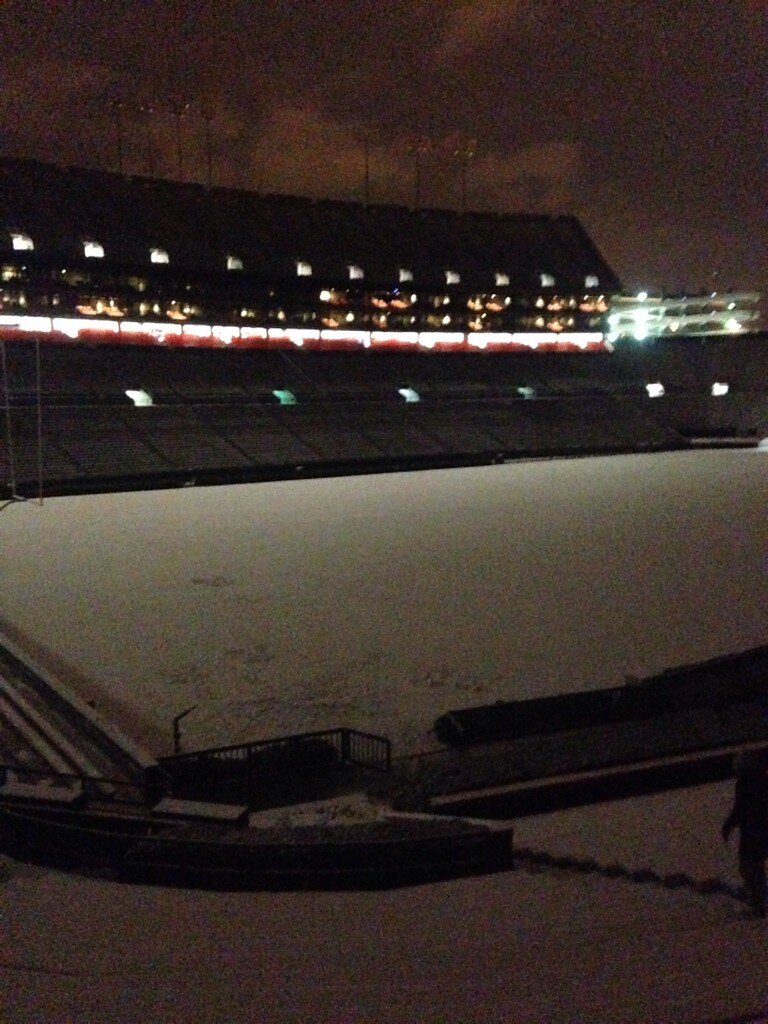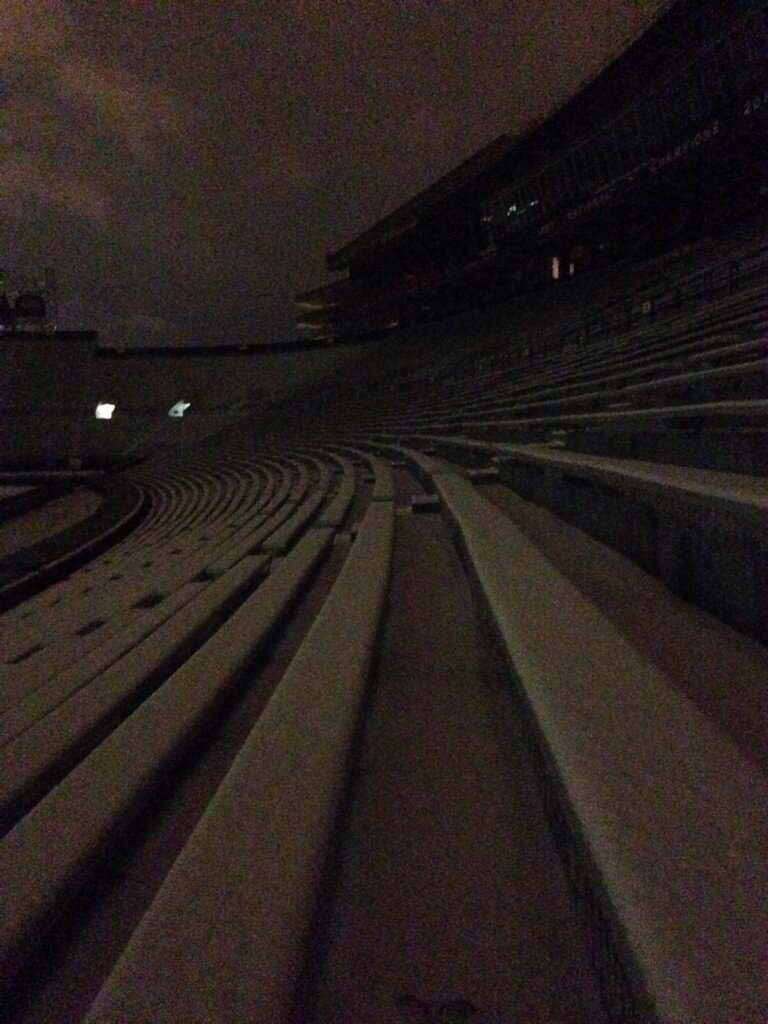 Those seats look really cold.