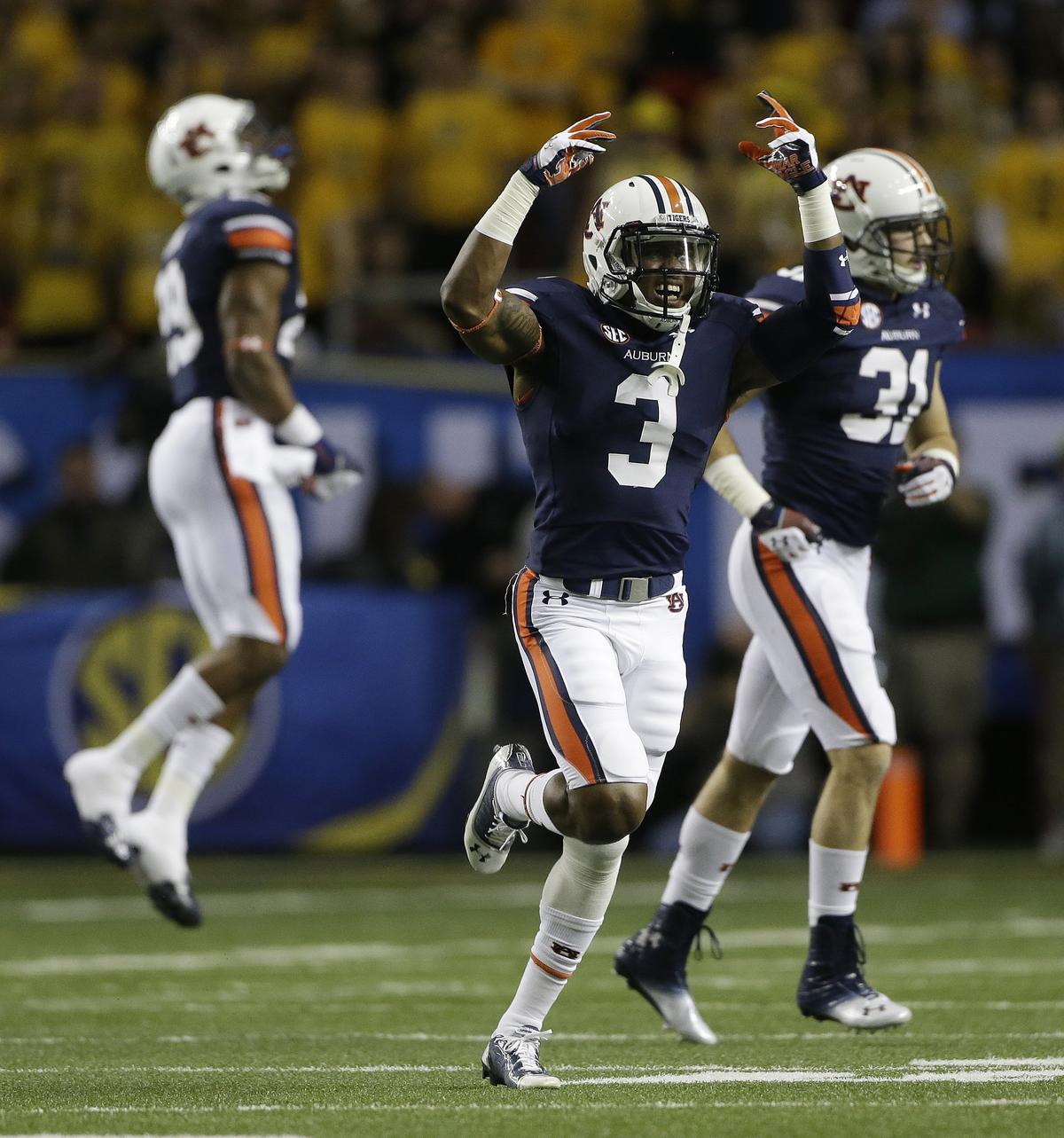 Now that we know what we know, it's been easy to look ahead at what Auburn has in front of them, making it hard to look back at what got them there. Things happened so fast Saturday night, that I almost forgot that Auburn won the championship of the best conference in the land.
I've watched the game two or three times since, and the same thing always sticks out. This game was a few mistakes away from being a blowout.
An early fumble gave Missouri a free field goal. Another fumble (following the only interception of the game) gave Missouri a touchdown. Auburn's successful surprise onside kick resulted in a missed long field goal. And, to no fault to Auburn, Missouri's first touchdown shouldn't have been a touchdown. And Auburn still won by 17.
It's crazy to think that a 59-42 win could have actually had more points scored, but it's very possible. Auburn's offense has gotten to a point where if they have to punt, I almost take it as a loss. The good thing is that it doesn't happen that often, and has to be the only reason Steven Clark didn't win the Ray Guy Award. He's constantly pinned the opponent inside the 15-yard line, but he just doesn't get a lot of air time.
That being said, the SEC Championship Game was about as back and forth as you can get until around 10 minutes to go in the game. The one difference was that other than the kneel down before halftime, Auburn scored after every single Missouri score. All of them.
So while Missouri was able to get a 4 or 7 point lead a few times in the first half, Auburn was always able to answer. That made it one of the most crazy atmospheres I've ever seen.
YESSS!!! shoot. BOOOOOMMMM!!! dang it. OH  YEAHHHHHHHH!!! goshdarn it. WHOOOOOOOOOOOOOO!!!
That's really all I have to say about the game. That's exactly how it went.
Missouri's offense was what we expected. They had some tall, talented receivers, a quick running back, and a mobile quarterback. But the game sort of reminded me of the first game of the season against Washington State.
They both threw the ball a ton, and Auburn covered pretty well most of the game. The only problem was that guys were so far down field and spread out that once the quarterback realized there was nobody open, he had a good 10 to 15 yards to run to the sideline. That's really what kept Missouri moving the ball.
Yeah, there were majorly busted assignments on two different touchdowns, but Auburn's shorter corners held the Missouri passing game to a manageable task.
As far as unmanageable tasks, the supposedly staunch, 2nd best rushing defense in the SEC was absolutely no match for any of Auburn's running backs or Nick Marshall. The zone read was run to near-perfection and had Missouri switching between a 3-4 and 4-3 to try and stop it. It didn't work.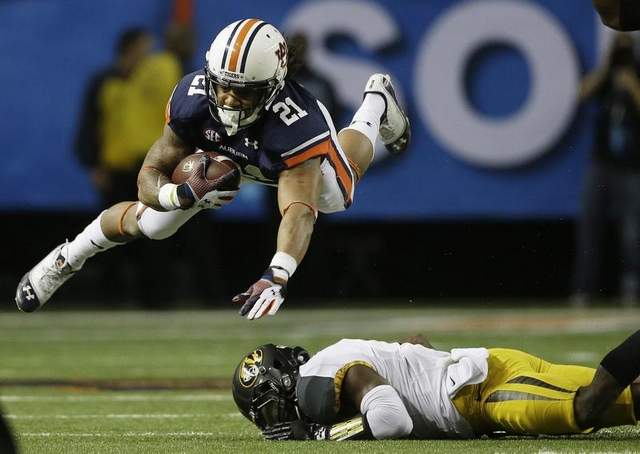 All three running backs scored a rushing touchdown and Nick Marshall did as well. You know the numbers: 500+ rushing yards, 300+ from Tre Mason alone. This offense is a beast.
Every week a defense is thrown in front of Auburn that claims it's the best they've seen. Doesn't matter. Put the Steel Curtain in front of it. Those old guys wouldn't know a zone read from a hole in the wall. Auburn can run on anybody.
While it's easy to jump ahead a month and get all pumped about going to Pasadena, it needs to be lauded that Auburn went 12-1 in the best conference in the land. They beat two top-5 teams in back-to-back weeks. They beat their two biggest rivals. They won the SEC Championship.
Let's take another week or so to relish in that. Then it's on to the Noles in Pasadena. Another defense that's the "best Auburn's faced."
If you'd like to see how I experienced the whole weekend, you can do so in this vlogle.