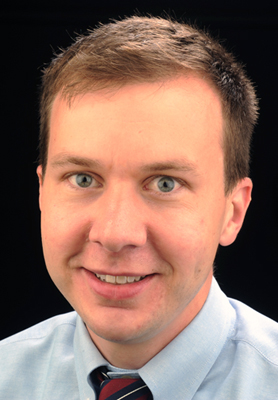 Evan Woodbery is the Tennessee football beat writer for the Knoxville News Sentinel. He covered Auburn athletics for the AL.com newspapers from 2004-2012. You may remember him. Follow his blog, Twitter feed, or Instagram. By the way, expect three Other Sidelines this week as we close out the Summer editions of the series. You do realize there's real football next week, right?


1. What is a Tennessee fan's first thought of Auburn football at this exact moment?
Because the teams don't play each other regularly, I'm not sure fans know a great deal about what Auburn will look like in 2013. I do think fans see Auburn in that batch of games — with Missouri, Vanderbilt and Kentucky — that are considered "winnable" for Tennessee and thus critical to determining whether the Vols make it to a bowl this year.
2. Tennessee is 0-5 against Auburn in the last decade, does that dominance register with Vols or is this truly a New Day for both programs?
I honestly didn't know that. I'm sure that will come up in the week leading up to the game. But because the teams play infrequently, I'm not sure that streak has the same resonance as it would in a rivalry game. The game I remember most vividly was 2007, when both teams were terrible and the game reflected that.
3. How has the offseason been for Tennessee? They don't call it the Fulmer Cup for nothing. Any interesting stories?
It's been a relatively quiet offseason. There have been some departures, but most of that falls under the attrition that normally comes along with a new coaching staff. And I even think there's probably been less attrition of that sort than normal.
Butch Jones has been very active on the summer speaking circuit. So when we reconvened for Media Days, there was actually very little "new" to talk about, because he had been in the public eye for most of the summer.
4. What do you think of Tennessee's smoke gray alternate uniforms they just announced?
I'm not a big uniform guy, in that I often don't even notice the changes that fans get riled up about. But I think the all-gray uniforms are pretty sharp. They found a way to tie them in with the 1914 team, which I think will help appease traditionalists.
5. Name two unknown Vols that Auburn fans need to keep their eye on and why.
Cameron Sutton is a true freshman cornerback ( I believe he also strongly considered Auburn) who will probably start the season opener. The Vols are thin at corner, and Sutton has had a strong camp.
Dontavis Sapp is a senior linebacker who's played only as a reserve and special teamer in his UT career. But he took advantage of the fresh start that came with a new coaching staff and he's become one of Butch Jones' favorite players. He'll start at linebacker and will probably be one of those perseverance storylines they spotlight during telecasts this year.
6. Name your two favorite Auburn football players of all time and why.
A lot to choose from here, but I'll go with Sen'Derrick Marks first. He was from the Mobile area, so he was a local guy for me (when I was working exclusively for the Press-Register). He was a great interview, always accomodating and friendly. But he was also a great story on the field. He was a late fill-in in Auburn's class, an afterthought who wasn't very highly rated. Yet I think coaches knew almost immediately when he arrived that they had gotten someone who could be very special.
I'll go with Clint Moseley for the next one. He was just so incredibly raw and honest in interviews. Everyone remembers when he didn't win the job before the 2011 season (I think), and he got emotional during the press conference and couldn't finish. But what I'll remember more than that is the subsequent interview a few days later when he tried to make us (the media) understand what it's like to work your entire life for something and fall just short. It was very poignant, and I think it really made us (the media) try to put ourselves in the shoes of these 20-year-old kids whose lives have revolved around their sport for as long as they can remember.
Both of these guys were Good Guy award-winners, as I recall. I think Sen was the inaugural winner, and Clint was the final winner. (Sadly, there's been so much turnover on the Auburn beat, I don't think the Good Guy award was continued after I left).
7. Where do you see these two teams having a distinct advantage over the other?
They probably have some similarities in their weaknesses. Some question marks at the offensive skill positions. Some worries about whether the offense has the firepower to support a hurry-up tempo. I don't know enough about Auburn's defensive line anymore, but I think one area in which Tennessee will have an advantage in many games this year is on the line. The Vols will have one of the most experienced and talented offensive lines in the league.
8. What's your early score prediction for this year's game?
Very early, I'll say 27-24 Tennessee, with the Vols getting a slight edge due to home-field advantage. But a lot can happen between now and November. Both teams probably lack the depth to endure a lot of injuries, and one or two key injuries could shift the balance considerably.
9. Where do you think Auburn and Tennessee will end up this season?
My official pick for UT is 6-6, but I think their ceiling isn't much higher than 7-5. So the margin for error is very slim. I think a .500 record is a fair pick for Auburn, too, although I wonder if the Tigers have a higher ceiling. The Vols have five games in which they will be very heavy underdogs. The Tigers probably have four in that category.
10. It's known that you're an Alabama grad, and recently left the Auburn beat to go to the Tennessee beat. Are you a masochist?
I've now been fortunate enough to cover four SEC schools in my career and I've enjoyed every stop. Knoxville is a great place to live and work, and the last year has been a lot of fun. I made a lot of life-long friends in Auburn and it will always be a very special place to me.
11. I may be making the trip to Knoxville for the game this year, does it always have that dingy haze or only when Auburn plays there?
Hmm…I don't think so. Come check out our gorgeous downtown, hike our brilliant urban wilderness or venture to the nearby Smokies. (Read more about Knoxville tourism on Knoxville.org!)