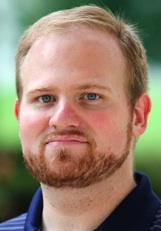 Brandon Marcello, the Mississippi State beat reporter for The Clarion-Ledger, is making his third appearance on the 'Blogle after answering questions for us last season and this summer. Brandon can be found covering Dan Mullen's ego, I mean, the Maroons on Twitter and on his blog. I wouldn't wish that on anyone, but he does a great job.


1. How much did we learn from the blowout of Jackson State?
About as much as you could learn from a blowout, which is not much. Mississippi State attacked the edges early, and Tyler Russell threw a couple of quick screen passes, but the bulk of this offense has yet to be revealed. I suspect we may see more option football in the future for these Bulldogs, especially with the quick-footed LaDarius Perkins at running back.
The defense was, again, pretty good. They played a lot of soft zone, so you couldn't read much with the secondary. The defensive line will be good, like in 2011, but we'll see the true colors of the secondary against Auburn. I'm looking forward to seeing the Bulldogs play more man to man.
2. Do you think there are any surprises that were held back on the offensive side of the ball or have we seen everything Mullen will do from past seasons?
Oh, of course. Tyler Russell was pulled in the third quarter with the big lead, so the Bulldogs didn't have to pull out all the stops. I still think we'll see more option from this team as the season progresses.
3. What's the confidence level of the fan base that the Bulldogs can win for the 2nd time in 12 tries?
More confident than two years ago, but I'm sure there are some fans who are a bit timid with those thoughts after entering last season's game as the favorite. With that said, playing at Davis Wade Stadium is tough and that should give MSU fans some more confidence, especially with a young quarterback like Kiehl Frazier coming to town. The stage seems to be set for MSU and Dan Mullen to pick up the win and help ease the pain of the last two losses to the Tigers.
4. Were there any breakout stars in the opener that Auburn should worry about?
Linebacker/safety Matthew Wells was all over the field. He picked off a pass for a touchdown, recorded a 10-yard sack and also broke up a pass. Oh, and he recorded four of the first five tackles in the second half. He's only a sophomore, but the coaches trust him and play him at several different positions. He'll even rush off the edge.
His name is familiar to some SEC fans already, I'm sure, but I really liked how hard LaDarius Perkins was running Saturday night. Keep an eye on him.
5. What was your assessment of Auburn's performance against Clemson?
Looked a lot like a few games I watched last season with the Tigers. This defense is gonna take some time to adjust, but I think the Tigers will be fine. The question is whether the coaching staff allows Kiehl Frazier to move around a bit more. The Tigers will find their way under the new coordinators, but I'm not certain it will be enough before Saturday's game. We'll see. This one is a toss up.
6. How many $cam Newton signs or other references will we see inside Davis Wade in Saturday?
Eh. That boat has sailed, methinks.

7. What positional matchups are you most looking forward to seeing?
Defensive ends Dee Ford and Corey Lemonier against Mississippi State offensive tackles Blaine Clausell and Charles Siddoway. Auburn coach Gene Chizik downplayed the experience vs. youth tag on Wednesday, but Clausell and Siddoway have only six combined starts between them.
I can say the same about Auburn's offensive tackles against Mississippi State's defensive ends. It's amazing how similar these two teams are on paper, even though the Bulldogs' best defensive end (Denico Autry) is a newcomer.
I'm also looking forward to WR Emory Blake going against CB Johnathan Banks. That could be the best matchup in the SEC this weekend.
8. What's your score prediction/analysis of the game?
No score prediction for me, but if MSU can get up a couple of touchdowns early, I'm not sure Auburn has what it takes to get back in the game. If Auburn gets up early, the Bulldogs should be able to fight back. It's gonna be a close one.
9. Where will Auburn and State end up this year?
I think they'll be fighting for that fourth spot in the SEC West behind Alabama, LSU and Arkansas. Winning this game is so important for both teams. An MSU win here will likely lead to the Bulldogs holding a 6-1 or 7-0 record heading into the Alabama game. That's huge.
10. Have they identified the sniper that took out a few of the Bulldogs as they ran out on the field last week?
Word has it a photographer was lurking in the pre-game smoke, and the players could not see him as they ran onto the field.