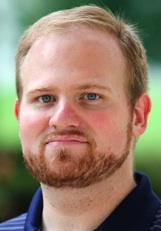 Continuing with the Summer editions of the ever-so-popular From the Other Sideline series, I decided to bring Brandon Marcello back in. He is the Mississippi State beat reporter (can you imagine?!) for The Clarion-Ledger. You'll remember he was nice enough to answer a few questions about the Fighting Dan Mullens last season as well. Follow him on Twitter and read his blog.


1. Now that Chris Relf is gone (some may say finally) and Brett Favre's nephew is, well, not there either, Tyler Russell will/should have the quarterback position all to himself. Do you feel like he will succeed in Dan Mullen's offense as the starter, and is he who Mullen has really always wanted to play?
Simply put, Tyler Russell better succeed because there are not many options behind him. The offense will look different with Russell under center. That's not to say Dan Mullen and Co. will shy away from the option game, but Russell is a pure dropback passer who is very good throwing the football when he rolls to his right. They may have to do more sprint outs with the personnel on the offensive line, which will take some time to shape and mold next season.
MSU has been preparing for Russell to take the reins since his arrival on campus in 2009. He got his chance midway through the 2011 season but offensive line troubles/injuries hindered him in many games. The Bulldogs will throw the football more this season with five senior receivers, a deep threat (Joe Morrow) and a pair of very productive tight ends (Malcolm Johnson and Brandon Hill).
Whether that means Russell throws for 3,000 yards and shatters some passing records at MSU this season remains to be seen. I think fans have been slow to warm to the idea of MSU becoming a pass-first school, especially with the school's lineage of quarterbacks, but this may finally be the year of the pass in Starkville.
2. The Mississippi State defense had some key losses, especially one to the NFL in Fletcher Cox, but there are still lots of upper-classmen on that side of the ball. Do you see much drop off?
Honestly, no. Fletcher Cox was dominant, yes, but he didn't become a game-changing threat until the midway point of the 2011 season. The defensive line is deep and the Bulldogs finally have a threat off the edge (junior college transfer Denico Autry) that will bring a different dynamic to the defense. My question is whether defensive coordinator Chris Wilson and linebackers coach Geoff Collins can find a suitable replacement for Brandon Wilson at middle linebacker. Ferlando Bohanna has shown flashes of being that guy but he has not yet had his big moment in an SEC game.
The secondary is good, obviously, with future NFL raft pick Johnthan Banks and safety Nickoe Whitley but can the Bulldogs force more turnovers?
3. Why did Dan Mullen receive a contract extension after finishing 7-6 last season?
Standard procedure. A one-year rollover. The school has invested a lot in the Dan Mullen brand and so have the fans. A $25 million football complex is set to open in January, an $80 million stadium expansion is on the horizon, the school has sold out 16 straight home games and the Bulldogs reached – and won – back-to-back bowl games for the first time in a decade.
An aside: state law does not allow contracts in Mississippi to exceed four years, so it's fairly common for MSU to extend contracts by one year to its coaches after a winning/successful season.
4. Who are two guys on either side of the ball that Auburn fans probably haven't seen but should be worried about?
Tight end Malcolm Johnson can be dangerous in the middle of the field. He doesn't quite fit the standard receiver or tight end mold. He's an H-Back and one that wreaked havoc against MSU's defense in the spring. I don't know if that's an indictment on MSU's linebackers, but the tight end sure did look good catching the bal in the middle of the field.
Running back Nick Griffin will back up LaDarius Perkins, but may very well be the most dynamic player on offense. He could be a superstar.
On defense, I like Denico Autry and, of course, defensive tackle Josh Boyd. Cornerback Darius Slay had a great spring – three interceptions in one scrimmage – and should push fellow senior Corey Broomfield for playing time.
Yeah, I know you asked for two guys, but there you go.
5. It always seems like Auburn and Mississippi State play early in the season, and recently it always seems to be a very close game. Also, the teams we see in this game are usually not the teams we see by the end of the year. Do you attribute that to the teams still trying to feel themselves out or something else?
You know, it's interesting. Mississippi State really fell off the map offensively following the Auburn game last season. Even though the Bulldogs lost the game in heartbreaking fashion with a game-saving tackle of Chris Relf at the goal line, I thought the offensive fireworks were a good sign. The defense was strong and with some more growth, the offense, I thought, was going to carry the team as the season went along. Boy, was I wrong. The defense carried the team the rest of the way. I really feel like the Bulldogs felt the "Auburn hangover" after a loss to LSU the next week (on a Thursday night). MSU never recovered and suffered an identity problem on offense at the midway point of the season as Relf and Russell alternated at quarterback and injuries piled up on the offensive line.
This Auburn game is one of the most important games of the season for the Bulldogs, which leads me to your next question.
6. Do Mississippi State fans realize that they have only beaten Auburn once since 2001? Given the previously mentioned close games, I certainly didn't.
Yeah, and that game was in Auburn of all places. State has not defeated Auburn in Starkville since 2000. The fans are well aware and it will certainly be a major storyline heading into the Sept. 8 showdown in Starkville. The last two games in the series have been classics, in my opinion, and some of the best games I have covered while on the beat.
This game is huge for MSU this season. Only one team in MSU's first seven games reached a bowl game in 2011. That team, obviously, is Auburn. There is a realistic chance here that MSU could very well start the season 6-1 or 7-0 before a showdown with Alabama in Tuscaloosa. This game could catapult the Bulldogs or, like last season, shake their confidence.
7. Are vuvuzelas allowed inside Davis-Wade Stadium? I'm starting a new tradition.
You know, someone should create and market a vuvubell. There's money to be made there, methinks.