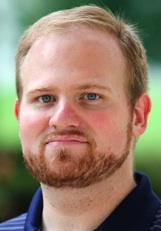 Brandon Marcello is the Mississippi State beat reporter for The Clarion-Ledger. Brandon was nice enough to give us a little insight on the Bulldogs, their fans' confidence (insanity), and even gets a little Cam Newton cowbell dig in there. Follow him on Twitter and read his blog, but only if you want reasons to continue your #StateHate.


1. On a scale of 1-10, how confident are State fans that their team can come in to Jordan-Hare and win this Saturday?
There are always a few fans on the fringe who will never feel comfortable with MSU experiencing the success it's had in recent months. Even so, the majority of the fans appear to be expecting a victory this week in Auburn. I'd give the fan base an 8 on the Puffed-Chest Scale. (Feel free to call it the PCS, TM)
2. On a scale of 1-10, how confident are you they are certifiably insane?
Oh, boy. – I think that means "10."
3. Has anyone ever choked on a cowbell? Put one in my face and it might happen.
Well, Cam Newton seemed comfortable clanging one above his head during the Egg Bowl in 2009. – Dang you, Marcello.
4. Ok seriously, who are two or three players that Auburn fans may not have heard of that they should be worried about?
Receiver Arceto Clark, defensive back Corey Broomfield and punter Baker Swedenburg. Clark had a strong season in 2010 and has been the most consistent receiver on the team, in my eyes. Broomfield dropped an interception against Auburn last season that may have been returned for a touchdown. That moment is forever burned in his brain and he's hoping for a big game against the Tigers on Saturday.
And, yes, a punter. Swedenburg's strong leg pinned Memphis inside the 20-yard line on four of his five kicks. He could be deadly in close SEC games this season.
5. What are the biggest concerns for the Bulldogs this week?
Crowd noise and the defense. I don't know if everyone is sold yet on MSU's defense, and the linebackers still have a lot to prove. I followed Gus Malzahn while he was at Shiloh Christian and Springdale High in Arkansas, and he loved to attack the linebackers. State is breaking in three new starters at those spots and it could get messy if the Bulldogs are slow to react and adjust during the game. Again, the LBs haven't had the chance to prove whether they're up to the challenge. We'll see Saturday.
6. Which specific position match-ups have State at the biggest advantage and disadvantage?
Easy. State has the advantage up front on the offensive line. The biggest disadvantage? Linebacker.
7. How has Auburn's performance against Utah State affected the fan base and team?
Confidence is building, obviously, and I think it's finally apparent that the national media has jumped on the MSU bandwagon (16th in AP poll). That helps more than anything. It also helps that Utah State nearly defeated Auburn by doing what MSU does best: shoving the football down the opponent's throat.
8. How bad does the fact that Cam Newton went to Auburn still hurt the fans and coaches?
I'm sure it hurts the fans more than the coaches. The coaches deflect the chatter whenever it comes up. As for the fans? Check out my Twitter feed for a photo outside a local coffee shop this week. I think it sums it up.
9. What is your prediction/analysis of the game?
I'm awful at predictions but you have to like MSU going into this game. Auburn has great talent I don't see it maturing until October. The game will be closer than many think, with MSU coming out on top by less than a touchdown. The final score will be in the 30s.
10. Where do you think Mississippi State and Auburn end up this season?
Ask me again in three weeks. Seriously.
I picked Auburn as my surprise team of the year in the preseason. Why? I love the talent and Gus Malzahn will always find a way to score points. The Tigers will win seven games, though they will need an upset along the way.
As for MSU? My worst-case scenario was five wins and my best case was 10 wins in the preseason. The Bulldogs have a great shot at winning nine if it can get past Auburn. The true test is LSU in Starkville next Thursday. If they win that one, the Bulldogs will suddenly become the favorite (they get Alabama at home) to win the SEC West.