After a week of teasing, the latest masterpiece from A96 Productions has been released. It is entitled "Auburn Arise" and previews the 2012 season with looks back at the returning talent from last year and some hair-raising nostalgia as well.
It was a collaborative effort between A96 any myself, which consisted of him doing all the work, me making overly-picky comments, him cussing at me under his breath, and then eventually (sometimes) making the changes that I requested. It was really all him, though. The concept, the music, all of it. I just gave minor tweaks.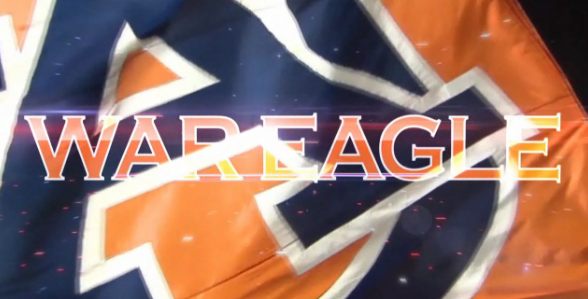 Anyway, the full version is now finally live, and I think it's the best to date. It might be the best Auburn video I've ever seen – especially the last 15 seconds, which features about every awesome moment in Auburn history. Ok, I won't spoil it for you. Just go over there and watch it. And please, PLEASE, don't steal the video (if you know how) and post it elsewhere. That just makes it more likely for it to be pulled and to send A96 hiding for another year.
If you don't have the best internet connection and are having buffering issues, it is a large file because it is packed full of so much awesome. So just hit play, then pause, let the video load a good bit, and hit play again. Oh, and we're working on getting the videos available on mobile devices. It's not an easy process, so get off me.